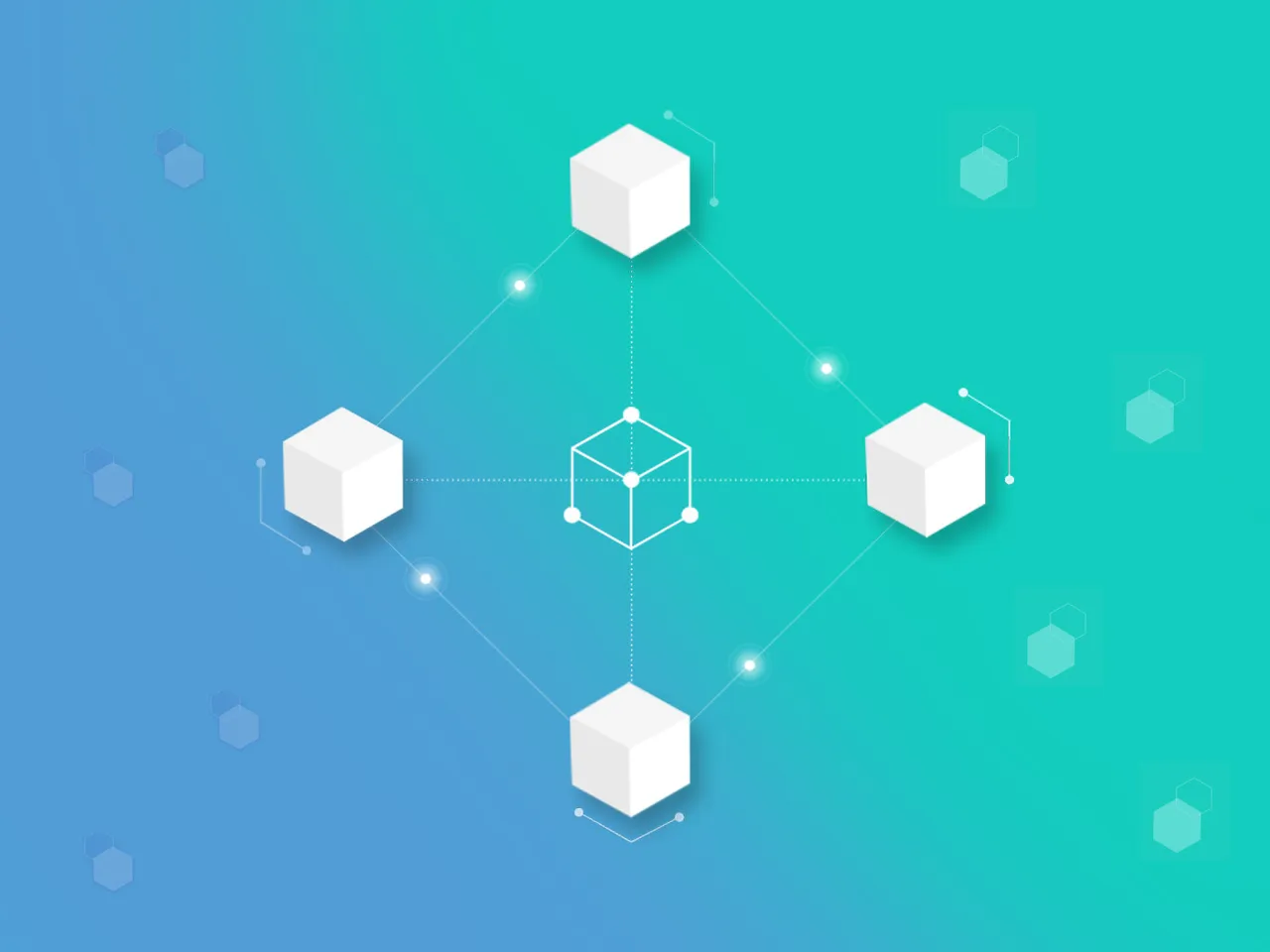 The Blockchain Space in India
In India, blockchain technology is still in its infancy. It is still an idea that many industries in the country are struggling to grasp. According to a Nasscom report released last year titled 'NASSCOM Avasant India Blockchain Report 2019,' the majority of mid-and large-service providers have less than 5% of blockchain projects in India, which is low when compared to their projects in other geographies such as North America and Europe.
Even among blockchain startups, where global venture capital investments reached $5.6 billion, India received only 0.2% of them. Furthermore, India accounted for only approximately 2% of total blockchain transactions.
While some are still struggling to grasp the idea of blockchain, in the meantime many blockchain-driven startups have come up and are disrupting the blockchain industry.
What is Blockchain Technology and How Does it Works?
A blockchain upholds everything related to digital currencies like (bitcoin, litecoin, ethereum, etc.) This technology only distributes the information but not by copying it so that means the information will have only one owner.
In a blockchain, the pieces of information are stored in blocks and then are linked in a permanent chain. When a new block is added to the chain, it makes the previous blocks even harder to modify, which helps each block become more and more secure over time.
A new disruptive force of digital technology is transforming business patterns and becoming an increasingly important component globally. Digital technology promotion and adoption Blockchain technology is generating a lot of buzz in India, and it's catching on in a lot of businesses.
As the area of Blockchain applications expands, industry experts are adapting and tailoring the technology to meet the needs in a variety of cases.
Blockchain is a method of storing information in such a way that it is difficult or impossible to edit, hack, or trick the system. A blockchain is essentially a digital ledger of transactions that is replicated and distributed across the blockchain's complete network of computer systems.
Each block on the chain contains several transactions, and whenever a new transaction occurs on the blockchain, a record of that transaction is added to the ledger of every participant. Distributed Ledger Technology refers to a decentralized database administered by several individuals (DLT).
Blockchain is a type of DLT in which transactions are recorded with an immutable cryptographic signature known as a cryptographic signature also known as Hash.
Analogy
If we take this analogy of a spreadsheet duplicated thousands of times across multiple computer networks what a blockchain will do is to manage the spreadsheets and update them. The information is restored into multiple databases instantly. Also, that means it has no central location which makes it public and anonymous, and easy to verify. And thus making it harder to hack since the info exists simultaneously in millions of places.
You must be wondering why it's called a blockchain, then allow me to simplify it further. The transactions are stored in blocks which are added to this chain once completed, the crypto owners have a complex combination of passwords that's how the ownership is recorded also another special thing about it is that no middleman is involved in this whole process also no interference of banks is required for verification.
The properties of blockchain:
Multi-industry companies are looking for solutions to:
• Execute transactions faster for better customer service;
• Ensure cost-effectiveness in its operations; and
• Ensure transparency to consumers and regulators.
To further simplify the concept here is an example by William Mougayar, author of The Business Blockchain:
"Imagine two entities (eg banks) that need to update their user account balances when there is a request to transfer money from one customer to another. They need to spend a tremendous (and costly) amount of time and effort for coordination, synchronization, messaging, and checking to ensure that each transaction happens exactly as it should.
Typically, the money being transferred is held by the originator until it can be confirmed that it was received by the recipient. With the blockchain, a single ledger of transaction entries that both parties have access to can simplify the coordination and validation efforts because there is always a single version of records, not two disparate databases."
In India blockchain is used in banking, financial sectors also actively used in health care, real estate. Blockchain brings immense value to other sectors apart from cryptocurrencies. According to reports, blockchain can boost global GDP by 1.76 trillion.
Top Blockchain Startups in India
1. Signzy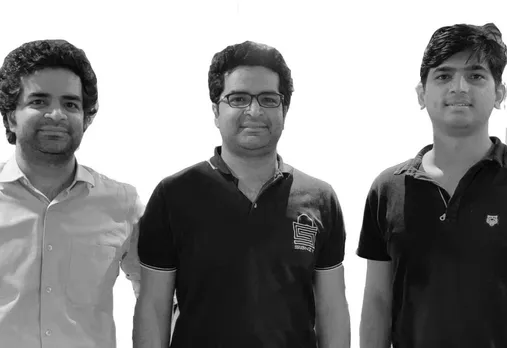 Location - Mumbai
Founders - Ankit Ratan, Arpit Ratan, and Ankur Pandey
Ankit Ratan, Arpit Ratan, and Ankur Pandey founded Signzy in 2015 to combine AI and blockchain to build products that are user-friendly and, most importantly, safe.
What it does: The Mumbai-based blockchain startup focuses on providing a digital onboarding solution for banks, non-bank financial institutions, and other financial organizations.
Signzy's main products are RealKYC, Digital Contracts, and ARI. Signzy earned over $3.6 million in Series A funding from Stellaris and Kalaari in 2018. Since its inception, The startup is known to be one of the best blockchain startups.
The majority of banking services are becoming digital, but one critical function that remains offline and impedes the client experience is regulation adherence. There is a temptation to dilute digital KYC, yet digital is riskier.
Signzy believes that by combining Artificial Intelligence and Blockchain technology, they can ensure that digital compliance is both convenient and secure.
2. Hyperlink InfoSystem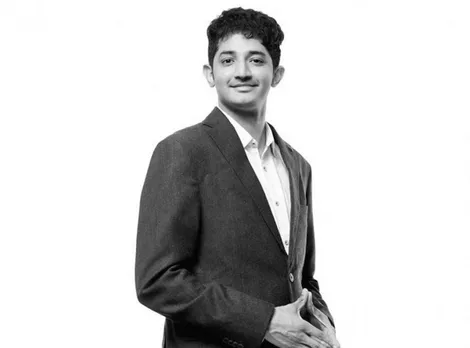 Location - Ahmedabad
Founder - Harnil Oza
Founded in 2011, Hyperlink InfoSystem, which has its offices in India and New York (USA), is known to be one of the top web development and app development companies in India.
What it does: The company, through its expertise, focuses on providing the best blockchain solutions to different industry clients.
They build products based on real-life problems also customize their modules according to the client's wishes. They specialize in web & app development, AI solutions, AR/VR, Salesforce development, Big Data Analytics, IoT development, Blockchain, CRM Solutions, etc.
The organization is designed in such a way that it can provide more attainable results and solutions for usage in a wide range of enterprises that face issues in the information and technology sectors.
3. InstaDapp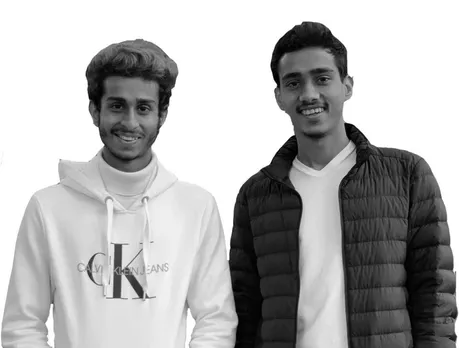 Location - Hyderabad
Founders - Sowmay Jain and Samyak Jain
InstaDapp was established in August 2019 to build out its smart wallet to help users execute advanced transactions through the company's decentralized finance (DeFi) platform.
Hyderabad-based InstaDapp is one of the most well-known decentralized finance platforms based on Ethereum.
What it does: The platform promises to make app development easier by fostering interoperability among several Defi blockchain protocols, allowing developers to fully capitalize on the technology's potential. InstaDapp is a Defi site that aggregates important protocols through the use of a smart wallet layer and bridge contracts.
4. Debut Infotech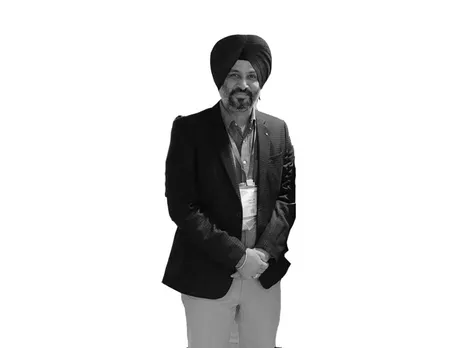 Location - Mohali
Founder - Gurpreet Singh
Founded in 2011 by Gurpreet Singh, Debut Infotech is a service blockchain development company based in Mohali also has its office in Chicago, United States of America.
What it does: This blockchain startup offers services like blockchain development, smart contracts development, hyper ledger fabric development, PoC development, Cords development, Dapps development, blockchain consultancy, and advisory services which include mobile apps, IoT, web, and cloud.
The startup claims to have served clients like Everledger, iFinca, HDFC Bank, KFC, Saavi, Ivory, Best Western, Line Hotel, others.
Debut Infotech is a mobile app and digital product development firm that uses Blockchain, IoT, AI, and other cutting-edge technologies to provide services such as Custom Mobile & Web Application Development, Software Development, UI/UX Design, and Blockchain Development.
5. Elemential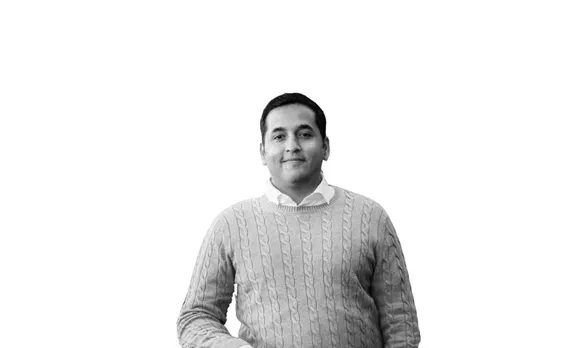 Location - Bengaluru
Founders - Raunaq Vaisoha, Anil Dukkipatty, and Sahil Kathpal
What it does: Elemential provides blockchain middleware for organizations called Hadron (orchestration tool). The Elemential product, which Raunaq refers to as the "WordPress of the blockchain world," is sector agnostic and is solving this challenge through two products: Hadron and Elements (building blocks), both of which aid in the development of scalable blockchain applications.
The startup, which was founded in 2015, has gained financial support from top investment firms like Matrix Partners, Invetopad, Hinduja Group, Digital currency group, Lightspeed India, Eight Innovate.
Elemential's product, Hadron, makes blockchain administration a secure and untroubled process.
The blockchain firm is collaborating with the National Stock Exchange (NSE) and many other pilot customers on a variety of scenarios ranging from KYC to trade financing, reconciliation, consent management, and so on.
6. MindDeft
Location - Ahmedabad
Founder(s) - Krunal Soni and Manoj Dhanak
What it does: Since its inception, MindDeft is building a number of products with the help of blockchain technology. The startup offers services like cryptocurrency development, smart contracts, token sale, private blockchain, distributed ledger, and legal contracts.
It has been working with platforms like Ethereum, Hyperledger, Stellar, Quorum, EOS, Tron, and R3 Corda for its various projects. The company optimizes businesses and provides solutions and overall increases the efficiency of the business.
7. KoineArth
Location - Bengaluru
Founder - Praphul Chandra
What it does: Praphul Chandra launched KoineArth with an aim to offer services that can provide invoice financing, contract enforcement, and inventory visibility solutions for supply chains solutions.
The startup so far has raised over $1.8 million in a mix of two funding rounds led by Lumis Partners, Inventus Capital, and YourNest Ventures, according to CrunchBase.
The Nash platform from KoineArth provides solution frameworks that may be adapted to support a wide range of real-world blockchain use cases.
With Nash, the firm develops a collection of incentive structures that facilitate the incorporation of token-based economics into blockchain applications. These incentive systems can regulate asset access and ownership in a game theory framework.
With KoineArth You can create a digital twin of your value chain with only a few clicks, giving you a cost advantage over competitors that rely on traditional IT.
8. Matic Network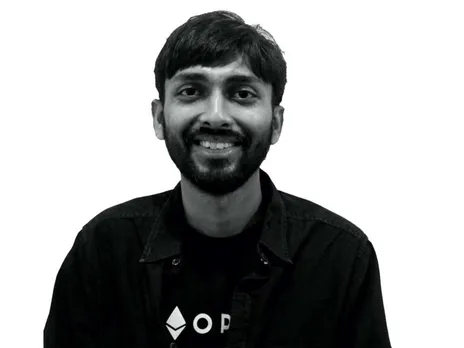 Location: Bengaluru
Founders: Jaynti Kanani, Sandeep Nailwal, and Anurag Arjun
What it does: Polygon, which was founded in 2017, is a full multi-chained system, as well as a framework and a protocol. It connects Ethereum-compatible blockchain networks and was designed to address the problem that Kanani discovered that is the massive load on the Ethereum blockchain. The Matic network presented Ethereum with a scalable solution.
Polygon's multi-chain network provides an architecture for blockchain networks to communicate with one another outside of Ethereum's core chain while retaining Ethereum's liquidity, security, and interoperability.
It has created a decentralized platform (by modifying the Plasma framework) to enable faster and lower-cost transactions on the main chain.
Matic makes payments easy and hassle-free. It provides payment APIs/SDKs for DApps, merchants, it helps the user to pay and receive crypto assets instantly. Thus the decentralized platform provides reliable and hassle-free crypto trades.
It is also used in gaming networks as Matic simplifies and enhances the efficiency of gaming network transactions over the blockchain. Matic makes sure that the users have complete control over their assets without any worries.
9. SoluLab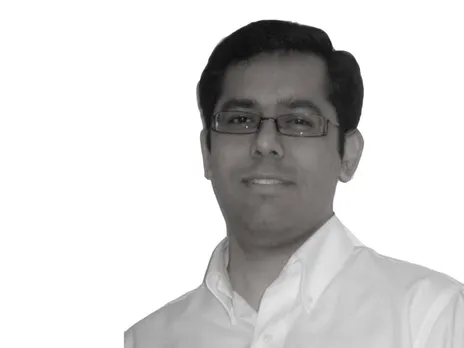 Location: Ahemdabad
Founders: Rajat Lala and Chintan Thakkar
What it does: SoluLab creates enterprise-class blockchain applications for industries such as healthcare, finance, education, media, and real estate.
It offers blockchain development solutions and services such as private blockchain, app development services, integrating IoT with blockchain projects, and utilizing AI to acquire quality data for blockchain-based applications.
Truffle, Ethereum, Hyperledger, and Quorum are among the tools used by SoluLab. It also provides blockchain consulting, invests in startups, develops developer tools, and provides blockchain education.
10. Primechain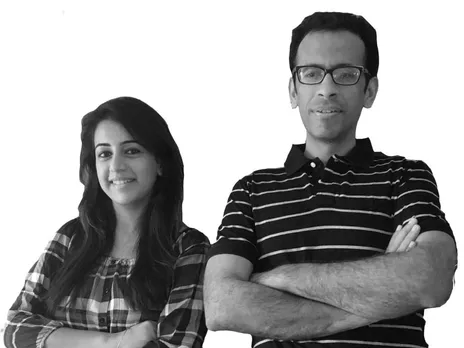 Location: Pune
Founders: Rohas Nagpal and Shinam Arora
What it does: Primechain Technologies is a global blockchain firm that runs the BankChain community of banks with the purpose of investigating, building, and implementing blockchain solutions.
It is a blockchain ecosystem that includes a fully functional online application, a mobile Progressive Web App, and a Blockchain REST API service which can be done in just 6 minutes (or less).
Primechain is also working on the development of the world's first multi-node, pre-configured blockchain appliance.
Banking & Financial Services, Government, Healthcare & Pharmaceuticals, Insurance, Manufacturing, Aviation, Shipping & Logistics, Telecommunications, Defence & Military are just a few of the industries that the organization serves.
11. Somish Blockchain Labs
Location: New Delhi
Founder: Ish Goel and Nikita Goel
What it does: Somish Blockchain Labs, which was established in 2006, is one of India's fastest-growing IT firms. A blockchain-based platform for P2P insurance, aircraft maintenance, distribution logs, tokenized financial transfers, and other applications.
It began researching Blockchain Technology in 2016 and has since had the opportunity to work with Fortune 500 corporations, governments, and startups from all around the world to produce award-winning, proven products.
The company creates and deploys centralized, decentralized, and hybrid bitcoin exchange software with trusted white label solutions.
GovBlocks, the company's primary blockchain product, promises to create Dapps (decentralized applications) on the Ethereum blockchain platform.
12. KrypC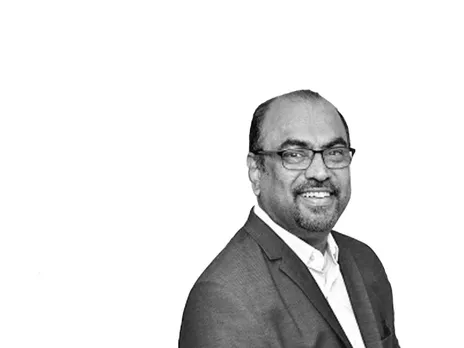 Location: Bengaluru
Founders: Ravi Jagannatha
What it does: KrypC assists businesses in developing, deploying, and managing blockchain systems.
KrypCore Studio and V-Board Framework are two of KrypC's products. KrypCore Studio is a low-code blockchain application development studio that assists businesses in translating unique use-cases into blockchain solutions.
It speeds up their invention by removing time-consuming, difficult, and resource-intensive development methods and using minimum code.
Future of Blockchain in India
According to a report by Deloitte, Blockchain today is comparable to the Internet in the early 1990s. While the 'Internet of Information' has altered our society over the last two decades, we are now entering a phase where Blockchain may accomplish the same by ushering in a new paradigm comprised of the 'Internet of Trust' and the 'Internet of Value.'
The financial services industry may be among the first to be impacted by the widespread adoption of Blockchain and related Distributed Ledger Technologies.
Also Read:
Follow IndianStartupNews on Facebook, Instagram, Twitter for the latest updates from the startup ecosystem.