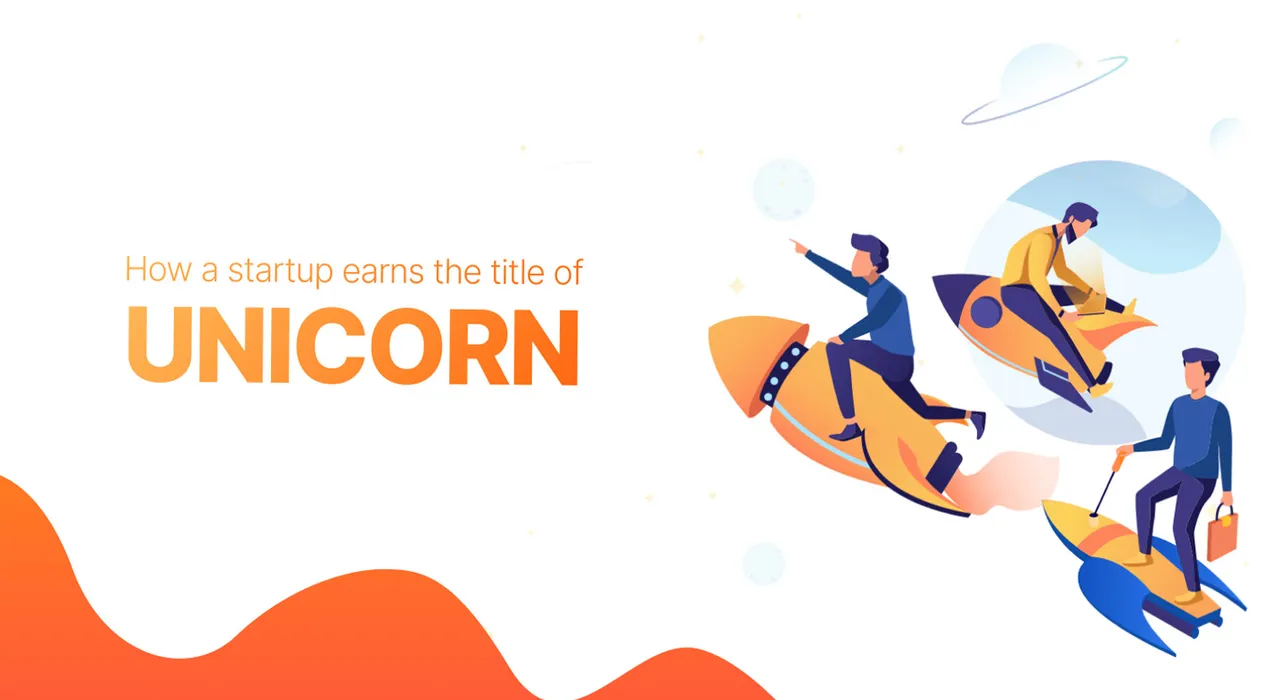 The tag " unicorn" is a badge of honor for startups. In the venture capital industry, a unicorn is any startup with a valuation of $1 billion or more. Also, only a startup can achieve the "unicorn" badge of honor.
Aileen Lee, the founder of Cowboy Ventures, created the term when she referred to the 39 firms with a valuation of more than $1 billion as unicorns. The word was coined to emphasize the rarity of such enterprises. Since then, the definition of a unicorn startup has stayed unaltered. However, the number of unicorns has increased.
While it is not impossible, becoming a unicorn can be extremely tough. In reality, a company has a 0.00006 percent chance of becoming a unicorn, and it takes an average of seven years for a firm to mature into a unicorn.
While thousands of new businesses are launched each year, the vast majority of them fail, and only a small fraction of those that succeed go on to become full-fledged unicorns. Let's take a look at what these unicorns have in common and how you may replicate them to increase your startup's chances.
Year of unicorns 2021
2021 is definitely the year of "Unicorns".When fintech startup Slice became a unicorn on November 29, 2021, the country's overall number of unicorns reached 41. 
With 41 active unicorns, the number is more than 124 percent greater than the 33 active unicorns that joined the privileged club between 2011 and 2020. And we still have one month to say goodbye to 2021.
 We have witnessed the arrival of the first unicorns in the health tech, social commerce, and E-pharmacy sectors. So far, there have been 80 Indian startups that have joined the unicorn club.
At this rate, India will have more than 100 unicorns by the end of  2022, much ahead of the previous estimate of 2023.
Creating disruption
Disruption is beneficial in business, particularly for aspiring unicorns. Disruption is defined as an invention in an industry that has a significant impact on how that industry or market works. Disruptors typically begin at the bottom of the market, offering simpler, less expensive solutions that meet the same needs as higher-end items.
Because of their affordability, these products become more desirable to consumers, and the company steadily advances up the market, possibly even taking it over.
Startups must come up with innovative, unique solutions that depart from the norm in order to survive disruption.
To create disruption a startup needs to implement new creative ways and ideas. And, come up with solutions that are different from the conventional ways.
If we take Ola as an example it has transformed the idea revolving around how people commute, that is disruption.
Unicorns are customer-centric
Over 60% of the world's unicorns have a B2C (business-to-consumer) business system, which implies their business model concentrates around providing inexpensive products and services to everyday people. To create products that consumers want, you must first figure out how to improve the lives of a specific target audience.
Most unicorn startups start small and provide something that eventually changes the course of how people consume that particular product making it a necessity.
Tech-savvy
Another thing that all unicorns have in common is that their business strategy is based on technology. How they are utilizing and leveraging technology to its fullest potential. According to a recent report, 87 percent of unicorn products are software, 7 percent are hardware, and the remaining 6 percent are other products and services.
Cloud computing and Customer Relationship Management (CRM) systems are used to their maximum capacity in expanding the business.
AI advancements have made it one of the most versatile technologies available to enterprises. AI may be used to automate operations, deliver personalized user experiences, and improve customer service, among other things.
Growth driven
Startups that go into becoming unicorns have a clear goal and path. With a clear mission in mind, these unicorn companies grew by confirming their marketing and sales channels through local testing and then rapidly copying the successful techniques in new places.
To scale a firm like a unicorn, defined growth targets and a vision for the company, or possibly an MTP, should be established. Create a scaling strategy by finding prospective sales channels and tracking key performance factors.
Bottom line is that a startup scales up when there is enough revenue generated and this comes only when the startup's offering is helping and creating change in people's lives. Because people would not buy anything that does not benefit them in any way.
As we all know growth doesn't occur overnight, it takes patience, resilience, and tremendous hard work. Even the fastest-growing firms may require numerous rounds of fundraising before reaching unicorn status. Also by following in the footsteps of recent unicorn businesses by implementing their business-growth and management advice.
Also Read:
Follow IndianStartupNews on Facebook, Instagram, Twitter for the latest updates from the startup ecosystem.