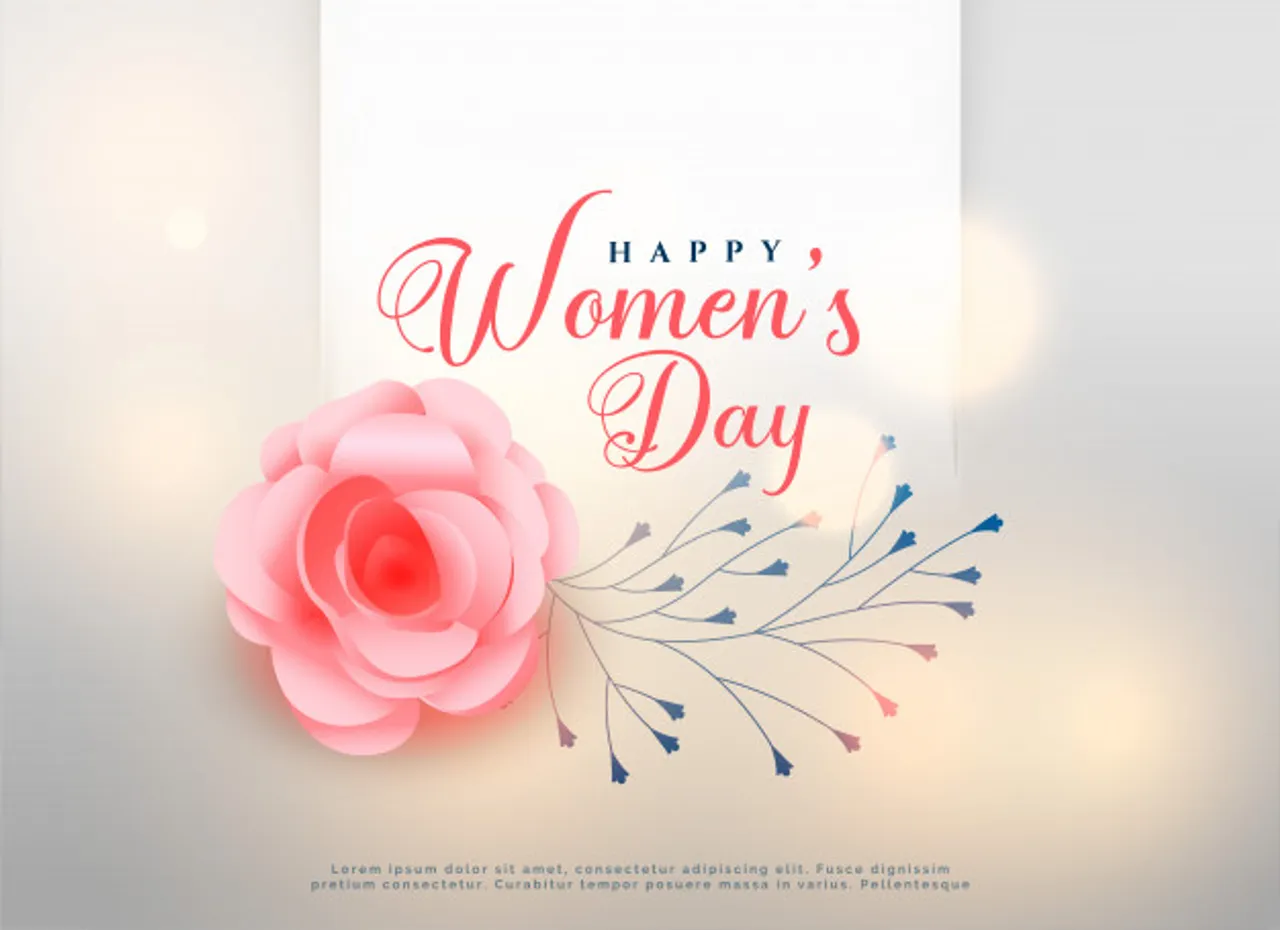 𝑫𝒆𝒂𝒓 𝑭𝒆𝒍𝒍𝒐𝒘 𝑾𝒐𝒎𝒆𝒏,
It is, once again, the "𝐇𝐚𝐩𝐩𝐲" International Women's Day. Indeed, a happier one since its first spark in 1909. Won't you agree?
You will be showered with roses, chocolates, kind words and may be even a party will be thrown in your honor. Efforts ar made in every sphere of your life to make you feel special which you really ARE.
Such a sweet gesture. Isn't it?
Thanks to several men and women who fought and are still fighting for our rights and equality. It is for them that we have several acts and laws owing to make our women feel safe and respected.Acts and laws against Acid attack, child marriage, female infanticide, dowry, domestic violence, rape, Sexual harassment, trafficking, honor killing, and the list goes on.
Unfortunately, still many of us are murdered, burnt, threatened, even humiliated for demanding justice against such crimes. The ever-increasing rates of such crimes is a matter of a different trajectory altogether. The statements by our chosen representatives on such crimes never fail to question our choice of leaders.
Set aside these defined crimes, we are also fighting against casual sexism, inequality of pay, stigma against PMS and menstruation, body shaming, crimes still not considered a crime like marital rape and what not.
Yes, I am of course 𝐇𝐚𝐩𝐩𝐲 for the progress we have made so far in terms of women empowerment. I even want to shout out loud, 𝙃𝘼𝙋𝙋𝙔 𝙒𝙊𝙈𝙀𝙉'𝙎 𝘿𝘼𝙔. My elders never got the chance to 𝐥𝐞𝐚𝐫𝐧, 𝐜𝐡𝐨𝐨𝐬𝐞 𝐨𝐫 𝐞𝐚𝐫𝐧. I got that chance as my well-deserved right. It is a major leap of progress.
But then the constant fight to prove my worth as a female, stigma against bleeding and the ignorance of hormonal changes during it, being pressurized to do things at the "RIGHT" age, victim shaming, to see my sisters wrestle for justice in my democratic country, my countrymen lacking the notion that 𝐖𝐎𝐌𝐀𝐍 is also a 𝐇𝐔𝐌𝐀𝐍 like them, my country being one of the top most dangerous place for women; throws me into "The Happiness dilemma".
Well, if a still try to really make sense of the day, may be we owe the "happiness" to the great activists who did and still continue to stand for 𝐔𝐒. May be we owe this day to our parents and the people who gave us the freedom, courage and at times the much needed PUSH to be 𝐔𝐒.
Who knows, if we continue to pass on the baton of freedom, courage, the PUSH and the ability to stand for 𝐔𝐒, may be, one day no one would dare to see us anything less than a fellow 𝐇𝐔𝐌𝐀𝐍 𝐁𝐄𝐈𝐍𝐆. And that day, my friends, will truly be a 𝐇𝐀𝐏𝐏𝐘 𝐖𝐎𝐌𝐄𝐍'𝐒 𝐃𝐀𝐘.