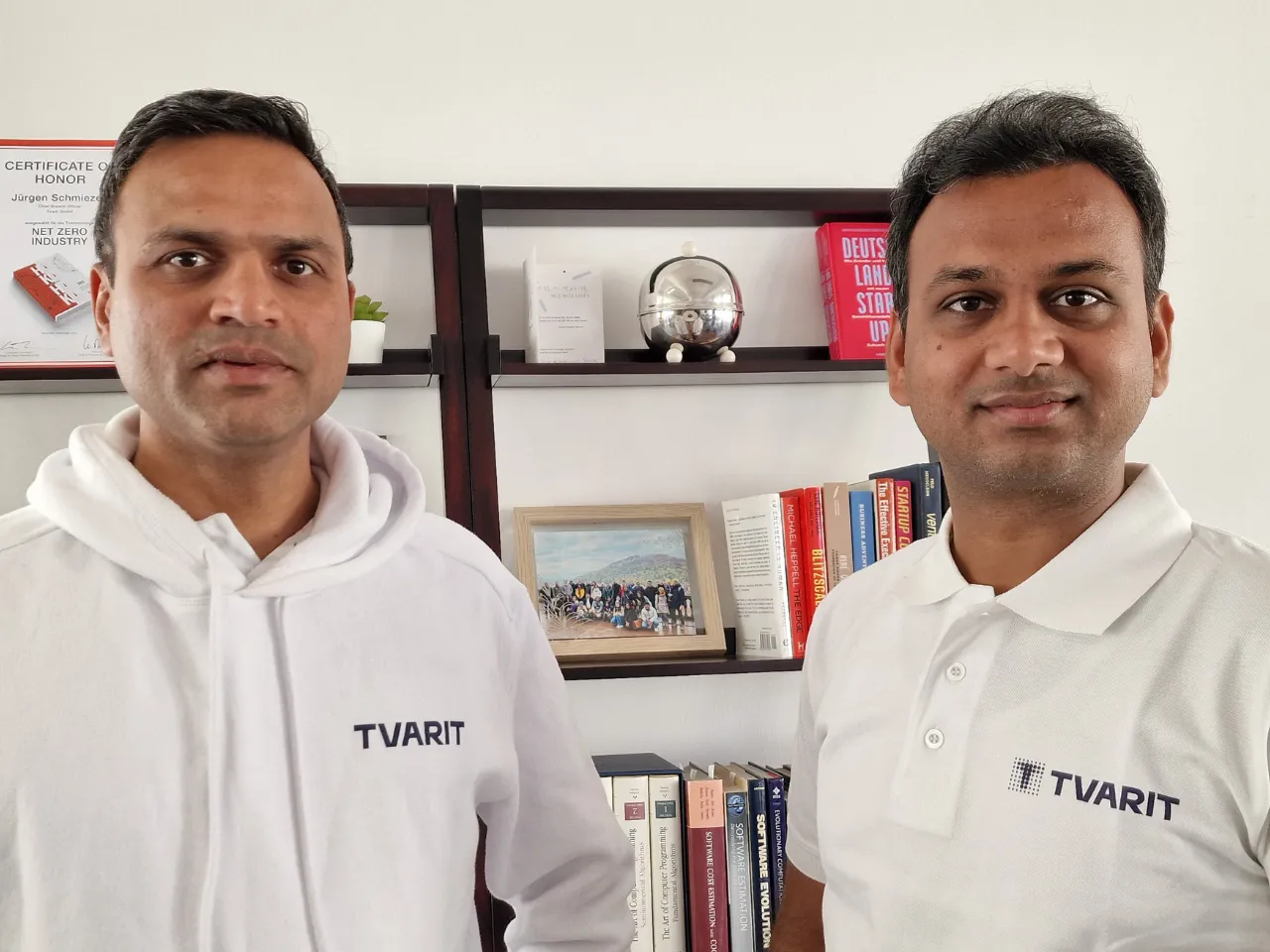 Frankfurt-based AI and deeptech startup TVARIT helping metal companies reduce manufacturing scrap and energy losses has raised €6.5 million (or $6.89 million) in a Series A funding round led by Momenta and Futury Capital.
The round also saw participation from 4impact Capital, an impact-led SFDR article 9 fund and existing investor Matterwave Ventures, an industrial deeptech tech fund.
What does TVARIT do?
Metal manufacturing accounts for about 10% of global CO₂ emissions. The startup explains that manufacturing companies have voluntarily taken on sustainability projects to reduce emissions. Nevertheless, the industry has struggled to move significantly toward net-zero carbon emissions, the startup said.
It's worth mentioning that governments, particularly in major economies like the EU and the U.S., are rapidly tightening regulations. As per BCG, AI emerges as a potential solution to the industry's pressing climate and sustainability challenges.
Founded in 2019 by Suhas Patel and Rahul Prajapat, TVARIT targets metal manufacturing processes with its pioneering hybrid AI solutions to reduce waste, energy consumption, and GHG emissions.
Combing expertise to provide precise recommendations
TVARIT said that its innovative solution combines metallurgical domain expertise, heuristic knowledge, and leading Industrial AI expertise to provide the most precise recommendations that elevate process efficiency to eliminate what was traditionally considered inevitable waste. 
The startup claims to have achieved 50% reductions in scrap and 18% reductions in energy consumption for customers in the metal industry, helping customers increase profitability while also materially reducing their carbon footprint.
Suhas Patel, the Co-Founder & CEO of TVARIT, "I firmly believe that TVARIT's commitment to achieving zero-waste manufacturing is not just a vision; it's a reality. Our partnership with 4impact is a testament to our dedication to sustainability in the industry."

Rahul Prajapat, the Co-founder and CTO of TVARIT, said, "This investment not only reinforces TVARIT's position as a leader in revolutionizing metal manufacturing through AI, but also strengthens our stability and growth potential in the industry. We are excited to collaborate with 4impact to further drive our mission of achieving zero-waste manufacturing and making a lasting impact on sustainability."
Expanding global presence 
Presently, TVARIT is operating in nine countries across five continents and aims to further drive internationalization, according to a release.
According to 4impact Partner, Kate Mullord, "TVARIT is a classic example of bringing smart technology to a complex problem to enhance human decision-making for the better of our planet. Metals manufacturing processes are enormously complex, taking into account hundreds of variables. With TVARIT's smart AI application, customers can achieve their full potential by optimizing for minimal scrap and energy use, which also drives profit margins."