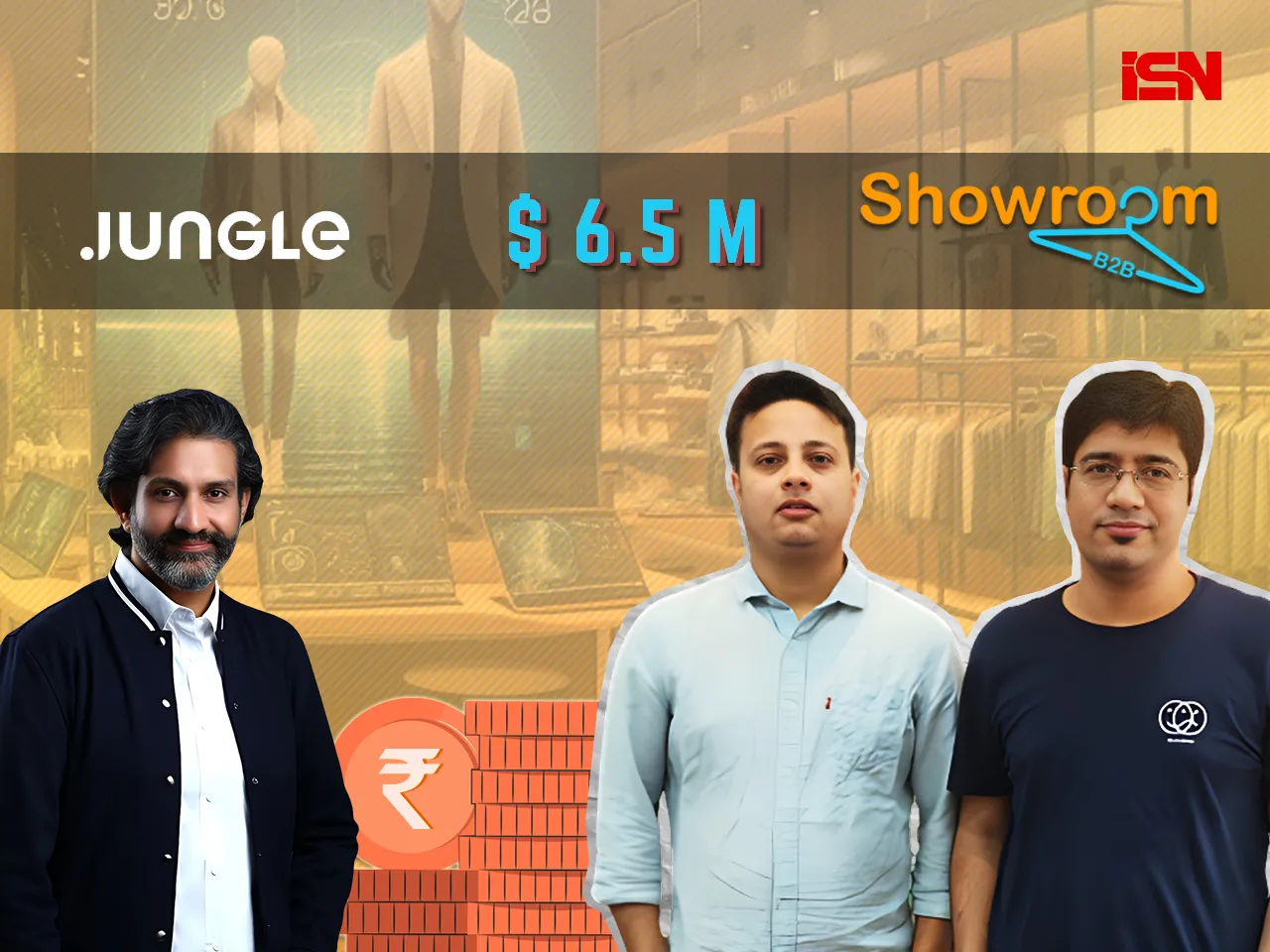 B2B supply chain startup for unbranded garments Showroom B2B has raised $6.5 million in a pre-Series A funding round led by Jungle Ventures, a Singapore-based early and growth stage VC firm.
The round also saw participation from Accion Venture Lab, Saison Capital, and ICMG Partners. Existing investors Strive, Gemba Capital, and Titan Capital, and debt partners Alteria Capital and Stride Ventures, also joined the round. 
What is the purpose of fundraising?
According to media reports, the startup would be utilizing the raised capital to scale the phygital distribution model and open more experience stores across Tier II and III markets.
Showroom B2B will also focus on enhancing its private labelling capabilities and bring premium and affordable fashion to retailers in Tier II+ cities, the release notes.
Prior to this round, the startup raised $1.35 million in seed funding in January this year from Strive VC, Gemba Capital joined by Titan Capital, Panthera Peak Capital, PointOne Capital, Bharat Founders Fund, Relentless VC and other marquee investors.
In 2021, It raised $180,000 in an angel round.
What does Showroom B2B do?
Founded in 2021 by Abhishek Dua and Shubham Gupta, Showroom B2B combines the best of digital and physical markets to offer a unique proposition to manufacturers and retailers.
The startup, which claims to have partnered with more than 500 garment manufacturers and 3,000 retailers, covers major apparel fashion categories like men's, women's, and children's wear.
"With major global apparel manufacturing clusters located in Indian cities like Surat, Ahmedabad, Tirupur, Bengaluru, Delhi-NCR, and others, domestically manufactured apparel is going to continue gathering steam," said Vishesh Sharma, Vice President, India Investments, Jungle Ventures.

"Showroom B2B enables these manufacturers to reach the market more efficiently whilst enabling customers to access a wider assortment of designs at competitive prices. We believe the phygital approach adopted by the company will be the future of garment retail in the country and are excited to partner with the team on this journey," he added.
Jungle Ventures Cheque@Jungle
The development comes a week after Jungle Ventures launched First Cheque@Jungle, a programme aimed at partnering with seasoned operators at idea, pre-seed and seed stages.
Through First Cheque@Jungle, Junge Ventures said it will invest a minimum of $2 million, divided as 50% in equity and 50% as a no-cap convertible note, in idea to seed stages across India and Southeast Asia.
Also Read: