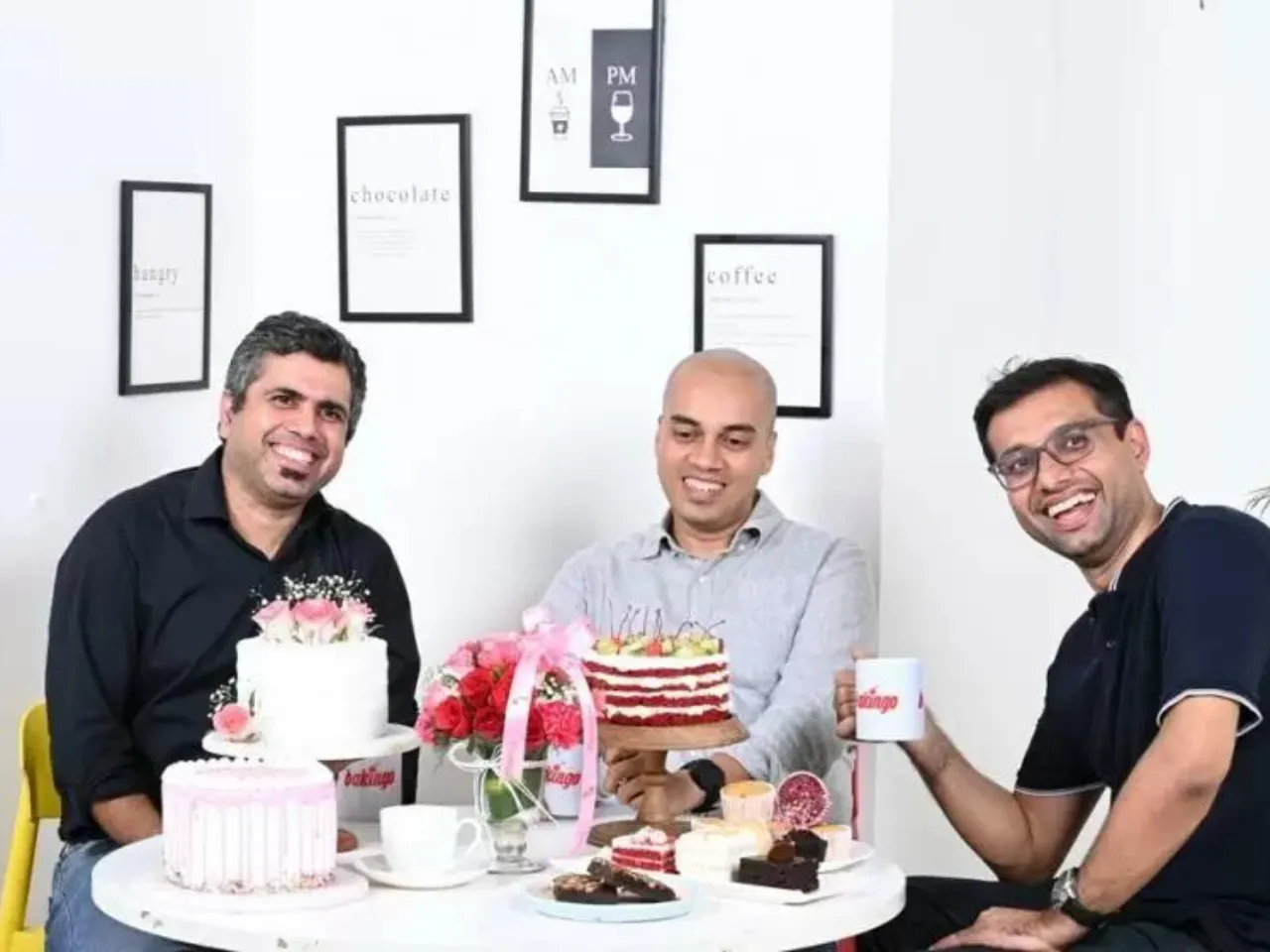 Bakingo, an omnichannel bakery brand, has raised $16 million in its first round of growth capital from private equity firm Faering Capital. 
Himanshu Chawla, Co-founder of Bakingo, said, "We firmly believe that India needs an authentic homegrown brand, and we are in prime position to be the pioneering National Bakery and Gifting platform. This growth capital investment by Faering Capital will propel us in executing on our vision and scaling nationally."
Who are the founders?
Founded in 2016 by Himanshu Chawla, Shrey Sehgal, and Suman Patra, Bakingo started as an expansion of Flower Aura, an e-commerce business specializing in gifting. The startup claims that it is serving over six million customers with strong growth and profitability. 
Bakingo's presence spans across major Indian cities including Gurgaon, Delhi, Noida, Bangalore, Hyderabad, Mumbai, and recently expanded to Jaipur, Chandigarh, Lucknow, Meerut, Panipat, Karnal, and Rohtak.
What does Bakingo do?
Bakingo is renowned for its premium-quality cakes and desserts, offering over 100 SKUs, including signature Cheesecake, Gourmet Cakes, and Jar Cakes. The brand claims that it can customize more than 200 cake designs and deliver within 2 hours in 13 cities. 
What is the purpose of fundraising?
With the new funding, Bakingo plans to significantly expand its distribution footprint, increasing from 75 dark kitchens to 150 and entering 10 new cities. Additionally, the company aims to open exclusive brand stores and invest in technology to enhance production, supply chain, and forecasting capabilities.
Sameer Shroff, Co-founder and Managing Director of Faering Capital, said, "We admire how Himanshu, Shrey, Suman, and the Bakingo team have built a ~200 Cr profitable brand that consistently delivers customer delight across the country. Even more impressive is that they have built the company bootstrapped, without any external funding and Faering Capital is delighted to invest the first growth capital round and partner with Bakingo for their next stage of growth." 
Post the transaction, Sameer Shroff will join the company's board of directors.