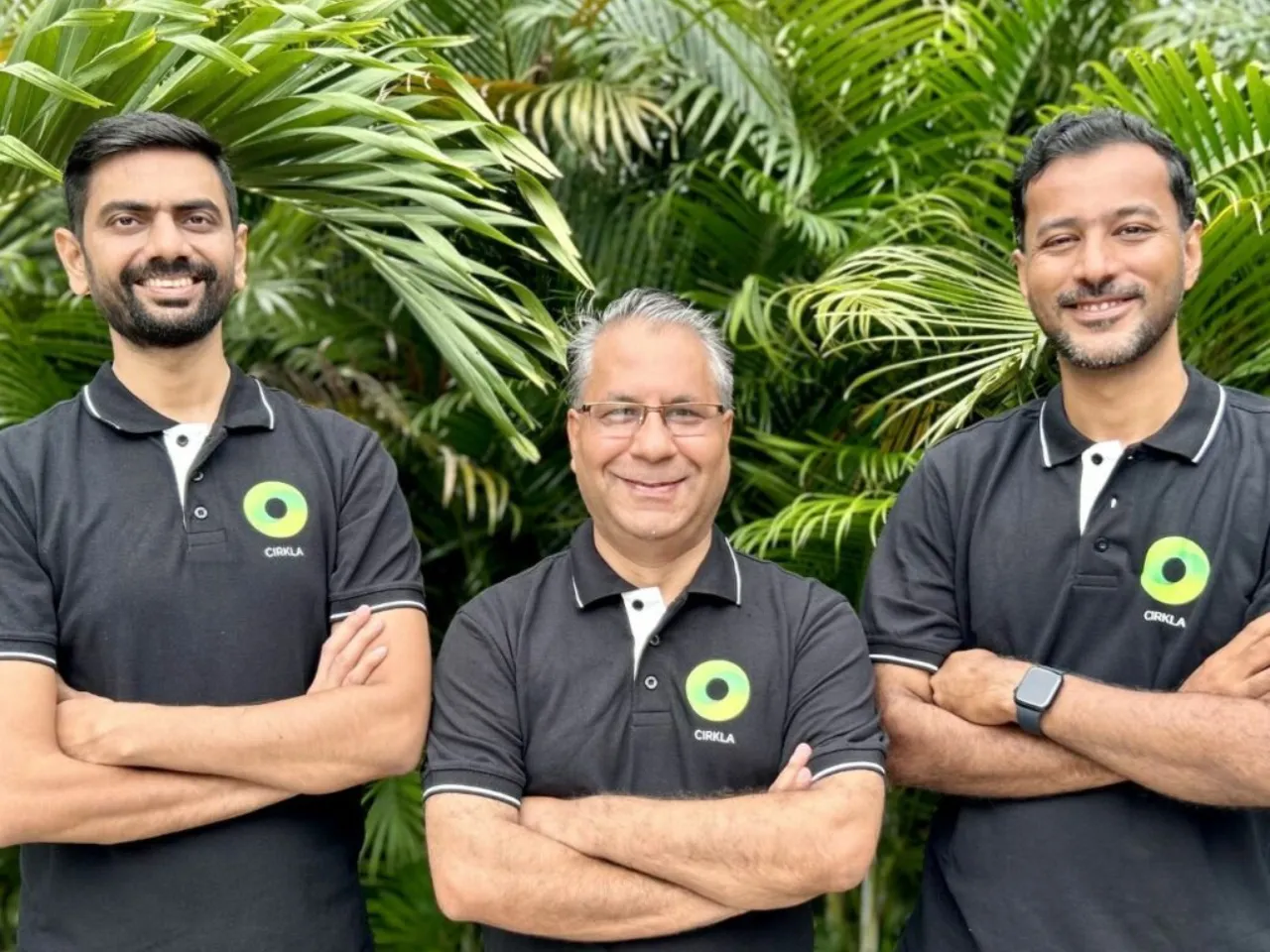 Sustainable packaging startup Cirkla has raised $3 million or Rs 24.8 crore in a pre-seed funding round led by Matrix Partners India, with participation from Stellaris Venture Partners and other prominent angel investors. 
According to the startup, The raised capital will be utilized to scale operations, strengthen the salesforce and invest in new technologies.
Founded in 2023 by Vaibhav Goel (IIT Bombay & Kellogg School of Management), Ankur Gupta (IIT Kharagpur & ISB), and Kapil Bhardwaj (NMIMS & Indian Institute of Packaging), Cirkla helps brands achieve sustainability packaging goals through a three-step process --- portfolio assessment, design and prototyping and global fulfilment. 
In the portfolio assessment phase, The startup employs proprietary Life Cycle Assessment (LCA) models to evaluate the environmental impact of the brand's packaging and prioritize SKUs for maximum sustainability impact.
Following this, Cirkla's in-house packaging team develops alternative packaging solutions that meet functional parameters while remaining cost-competitive.
Lastly, It leverages its global presence and teams in India, China and the US to manufacture and deliver packaging across various categories, including molded fibre, recycled polymers, pulp and paper, and other technologies.
The Industry
A recent global survey conducted by McKinsey reveals that despite about 75% of organizations pledging to embrace sustainable packaging, only 30% have the capabilities to meet regional requirements and transparently measure metrics such as recyclability, sustainability and recycled content. Brands face formidable challenges in defining the right sustainability metrics, identifying and prototyping viable alternatives and de-risking their supply chain for global manufacturing and delivery.
Cirkla said it aims to address these challenges with its comprehensive end-to-end packaging platform, offering brands the tools and expertise to assess the environmental impact of packaging, develop sustainable alternatives, and facilitate large-scale manufacturing.
"It's not often that we find instances where all participants within the value chain (consumers, manufacturers, and government) unite towards a common goal. According to various reports, exceptional potential lies ahead for Cirkla, as the worldwide sustainable packaging sector is anticipated to double in size and exceed $500 billion by the year 2030," said Vaibhav Goel, Co-founder and CEO of Cirkla.
The startup claims to have formed partnerships with numerous global brands in CPG, Food Service, and Healthcare, expanding its footprint across the US, UK, EU, and India.
"We believe there is a 'solutioning gap' in the market - while CPG brands are looking for a roadmap and solution to transition to sustainable packaging, manufacturers are seeking specificity in design and material. Cirkla, with its expert-led, asset-light platform is well poised to bridge this gap between brands and manufacturers," said Mayank Jain, Principal, Stellaris Venture Partners.
($1 = INR 82.97)
Also Read: