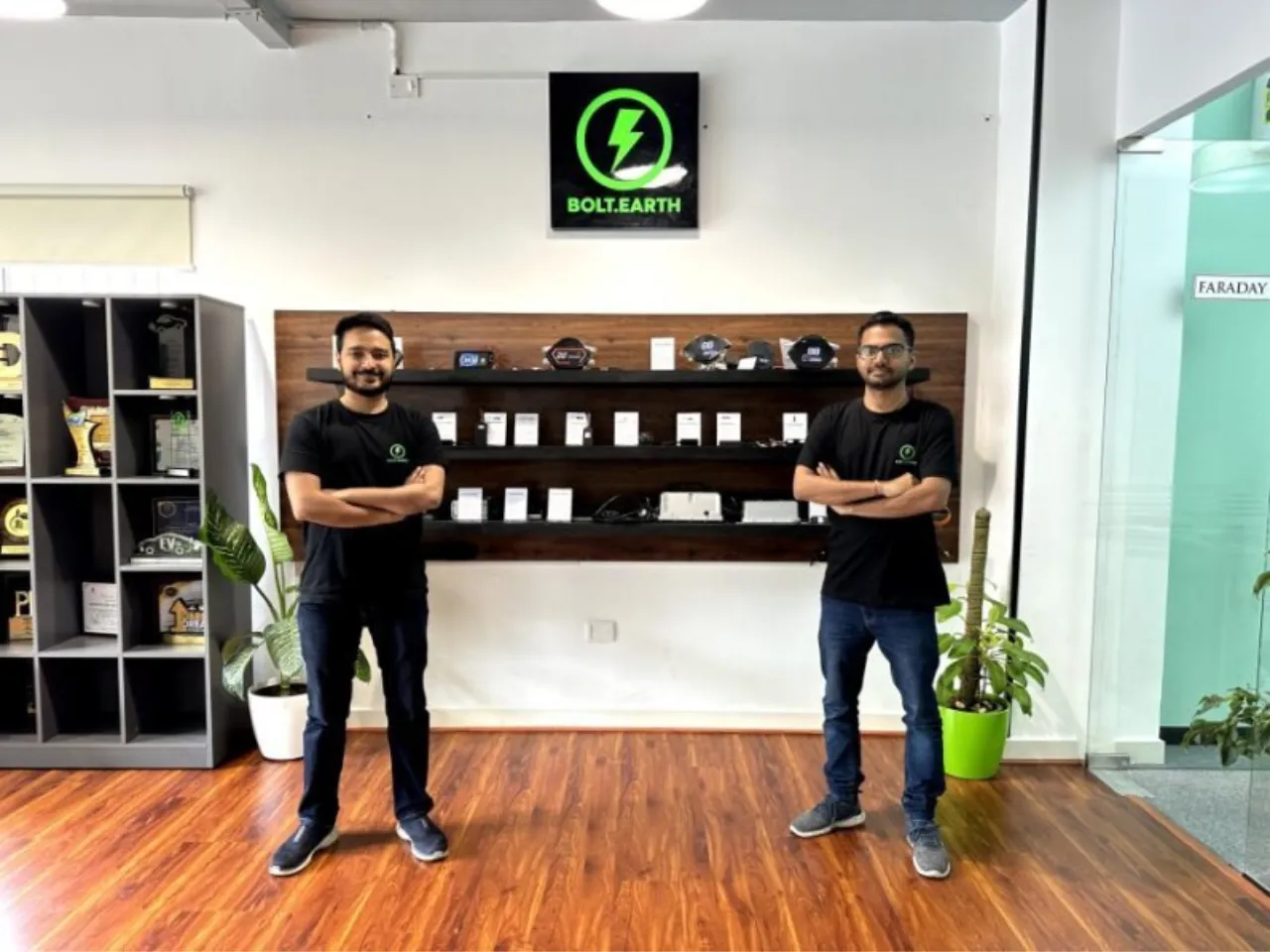 EV charging infrastructure provider Bolt.Earth today said it has raised $20 million in funding led by Union Square Ventures, Prime Venture Partners, ITIGO Funds, and several others.
According to the company's statement, the raised capital will be utilized to expand its charging network, enhance products, develop its operating system, hire talent across engineering, tech, and product sectors, as well as expand in Asia, Europe, South America, and Latin America.
Bolt.Earth focused on expanding the charging network 
The funding announcement comes two months after surpassing 30,000 EV charging points on its network. Bolt.Earth said it is expanding at a rate of approximately 500 charging points monthly, catering to a wide spectrum of charging needs. It offers options ranging from slow to fast charging, featuring power outputs from 3.3 kW to 240 kW.
Mohit Yadav, Co-founder, Bolt.Earth, said, "We are thrilled to have the backing of visionary investors who share our passion for transforming the EV ecosystem. The current $20 million fund-raise is a part of the company's plan to further its reach to every nook and corner of the country, and to begin the era of 'Make in India' EV charging infrastructure products in the global market."
What does Bolt.Earth do?
Founded in 2017 by Jyotiranjan Harichandan and Mohit Yadav, Bolt.Earth offers charging solutions for individuals, businesses, real estate companies, fleet operators, and the government.
The startup, which provides EV (electric vehicles) charging points across cities, towns, commercial /residential buildings and highways, offers both slow and fast charging devices (3.3-120 kW) along with a charger management system (CMS) dashboard that allows for effective tracking and monitoring of charging deployments.
It claims to have partnerships with the Hindustan Petroleum Corporation Limited (HPCL), Delhi Metro Corporation (DMRC), Bengaluru Metro Rail Corporation (BMRCL), and Indian Oil Corporation Ltd. (IOCL); corporate entities like Cyient and LTI Mindtree, real-estate builders like Prestige, Sobha & Divyasree, among many others to provide charging solutions tailored for 2, 3 and 4 wheelers.
Offering Operating System to help OEMs
Bolt.Earth offers an Operating System, a connected platform technology helping OEMs to develop, operate, and monitor their charging network and vehicles.
"We are also continuously expanding our charging network at a rate of approximately 2,000 new charging points per month. Additionally, we currently hold more than 50% market share in India's EV charging network and play a dominant role in India's EV Operating System nexus with our deployed chargers and software defined vehicles." said Jyotiranjan Harichandan, Co-founder, Bolt.Earth.
Also Read: