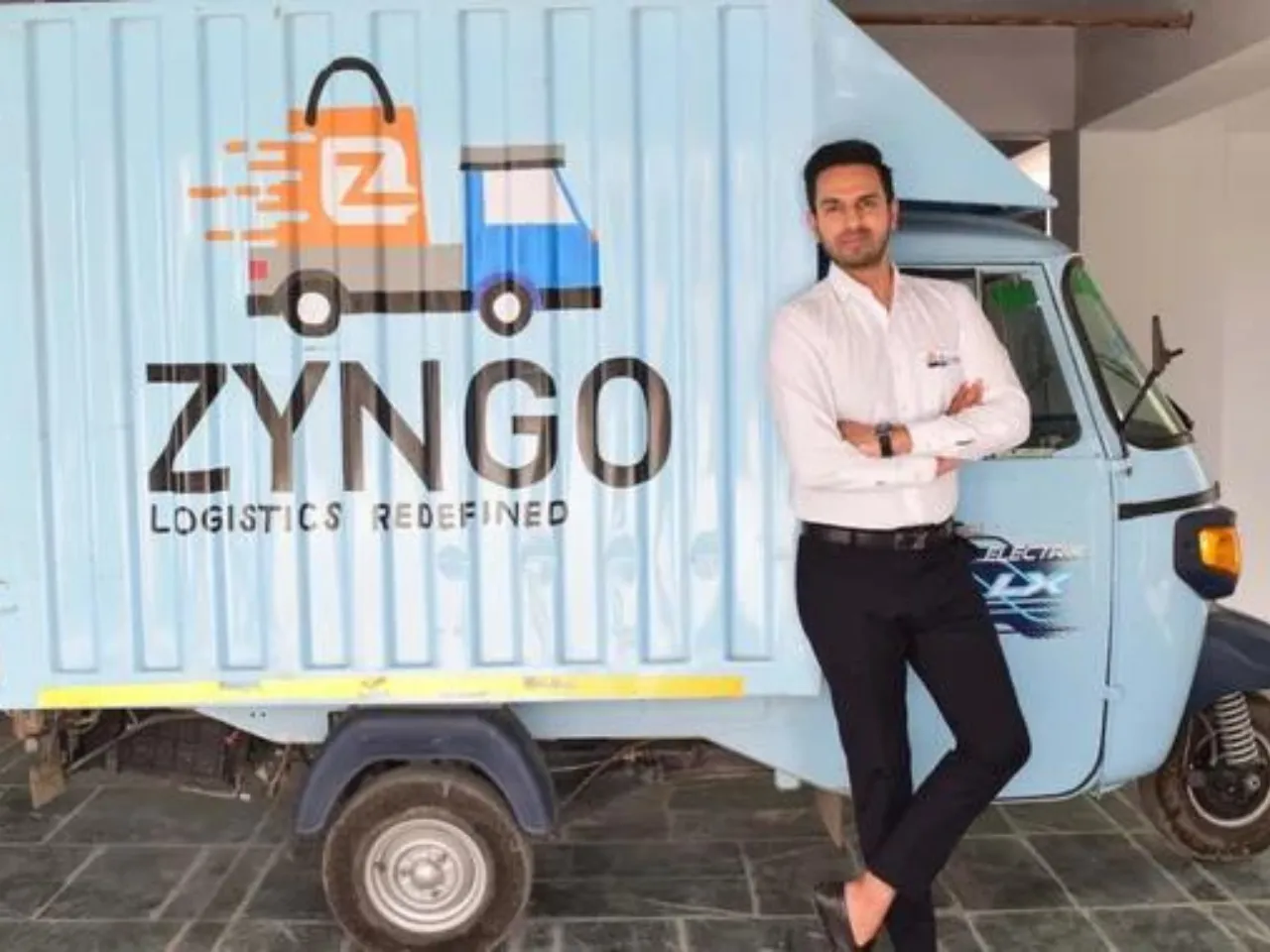 Gurugram-based Zyngo EV Mobility has raised $5 Million in a pre-Series A funding round led by Delta Corp Holdings, with participation from existing investors LC Nueva Investment Partners LLP. 
The startup plans to use the raised capital to increase fleet size, expand to new geographies and enhance technology.
Zyngo, which was founded in January 2020 by Prateek Rao, provides last-mile delivery solutions through a fleet of electric vehicles (EVs). The startup offers its services to business-to-business (B2B) and business-to-consumer (B2C) customers, focusing on intra-city logistics to fulfill their daily logistics and transportation needs. 
It aims to deploy over 3,000 logistics EVs across India by the end of FY23 and expand its fleet size and B2B customer-cum-logistics-partner portfolio by 10 times. The startup also aims to deploy over 18,000 zero-emission EV fleets throughout India to support the country's climate action and sustainability goals by 2025, the startup said.
Statements:
"Our efforts to deploy cutting-edge technology and electric vehicles for last-mile delivery have already garnered an overwhelming response from our customers. With this latest investment, we are excited to accelerate our growth and expand our reach, while staying true to our commitment to provide eco-friendly and affordable logistics solutions. We are thrilled with the further validation of our business model from our existing and new investors. We look forward to creating a greener tomorrow together," said Prateek Rao.
"Zyngo has become a trusted logistics-delivery partner to many top e-grocery and e-commerce brands, thanks to the exceptional leadership and extensive logistics expertise of the founding team. Their commitment to introducing low-carbon mobility solutions is commendable and shows their dedication to making a positive impact on the future of last-mile logistics. With their passion and strategic approach, I am confident that Zyngo is well-positioned to revolutionize the future of last-mile logistics. We are excited to support them in their next phase of growth," said Mudit Paliwal, the CEO and founder, Delta Corp.
Also Read: