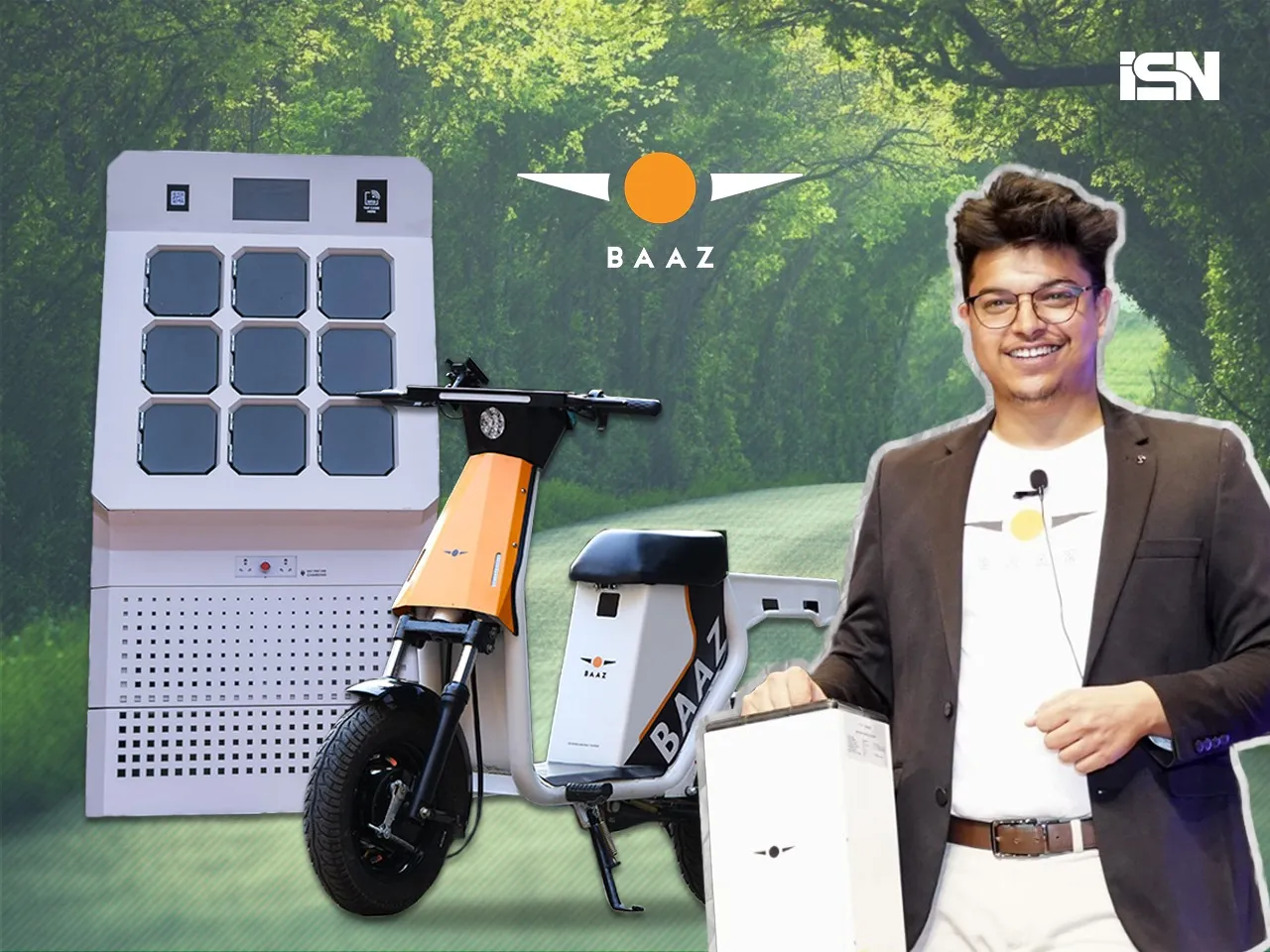 Baaz Bikes, an electric vehicle startup based in Delhi NCR, has raised $8 million in a Series A funding round led by Singapore's BIG Capital with participation from Rakuten Capital and existing backers, including Kalaari Capital and 9Unicorns. 
Baaz Bikes said the current round of funding will help the company expand its EV offerings and develop new products for last-mile delivery.
What is the purpose of fundraising?
The startup intends to use the fresh funds in several key areas: scaling its electric vehicle ecosystem, refining product offerings, exploring new ownership models for riders, and launching a new line of escooters. 
CEO Anubhav Sharma outlines the goal of broadening Baaz Bikes' footprint across the Delhi NCR region and strengthening its Baaz Swap infrastructure within 9 to 12 months.
Serving the gig economy
Founded in 2019 by IIT Delhi alumni Anubhav Sharma, Shubham Srivastava, Abhijeet Saxena, and Karan Singla, Baaz Bikes caters to delivery executives from companies like Zomato, Zepto, and Amazon, providing them with low-speed e-bikes and battery swapping stations on a subscription basis.
Sharma revealed plans for a sell and subscription model, allowing gig workers to own the escooters while subscribing to energy services. The startup also aims to introduce escooters designed for bike taxis, which are currently serving the food and grocery delivery sector.
Operational success 
Baaz Bikes has over 500 vehicles on the road, aiming for 6,000-7,000 escooters in the next eight months. With around 35 swapping stations, the startup plans to increase this to 300. It has raised a total of $10.3 million to date and aspires to become a key enabler for fleet operators, OEMs, and delivery companies.
The gig economy's rise
The gig workforce is expected to expand significantly, with a NITI Aayog report predicting growth of up to 235 million workers by 2029-30. Baaz Bikes looks to capitalize on this boom, offering a robust and eco-friendly solution to delivery personnel.