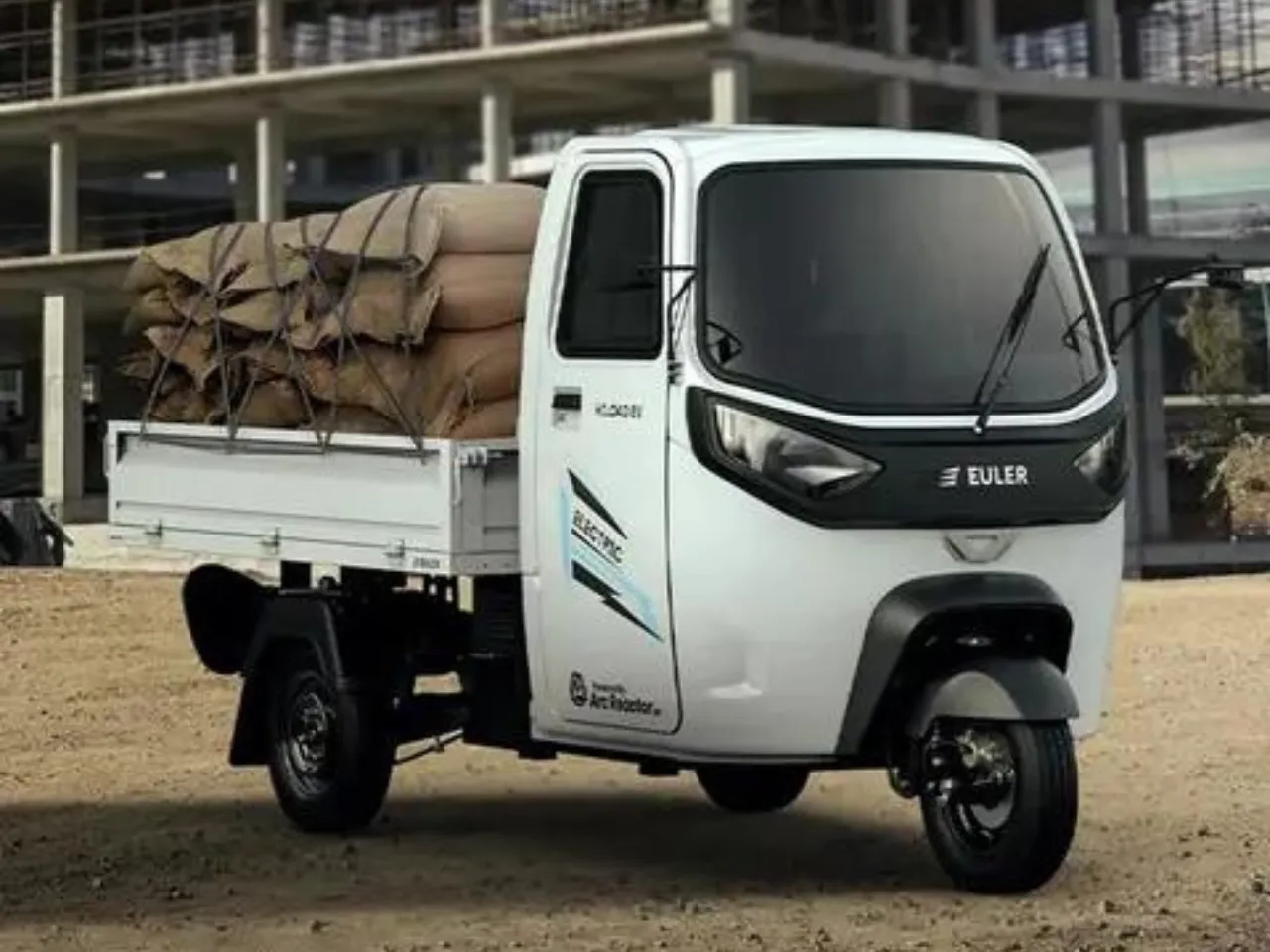 Delhi-based electric vehicles (EV) startup Euler Motors today said it has raised Rs 120 crore in an extended Series C funding round led by British International Investment and Green Frontier Capital as new investors, alongside continued backing from existing stakeholders such as Athera Venture Partners, ADB Ventures, and others. 
Founded in 2018 by Saurav Kumar, The current fundraising brings the total investment in Euler Motors to approximately Rs 690 crore.
Expanding presence across India
According to the company's statement, the raised capital would be used towards expanding its presence across India as it aims to establish its presence in 40 cities by the end of the fiscal year 2023-24. 
Additionally, It will focus on enhancing the service and charging infrastructure to support the wider adoption of electric vehicles in the country. 
Saurav Kumar, Founder & CEO of Euler Motors, said, "The interest and commitment from our new investors, British International Investment & Green Frontier Capital along with continued support from our internal investors reaffirms our belief that we are on the right path to becoming the number one commercial vehicle company in India. Their partnership comes at an important time in the world economy and will fuel our journey towards achieving our vision of leading the electric vehicle transformation in India."
What do investors say about Euler Motors?
Manav Bansal, MD and Head of India, British International Investment, said that climate finance is a key part of the firm's investment strategy and expects to invest $1 billion in climate finance in India between 2022 and 2026. 
Sandiip Bhammer, Managing Partner, Green Frontier Capital, said, "At Green Frontier Capital, we're deeply committed to fostering a robust climate-tech ecosystem in India by investing in trailblazing companies which offer sustainable solutions with worldwide implications. Our investment in Euler Motors, facilitated by our collaboration with Saurav and his dynamic leadership team, signifies our profound faith in the transformative promise of sustainable technologies targeted from within the mobility sector. We envision Euler Motors' position as a pre-eminent one in the Electric Commercial Vehicle OEM domain."
Future funding plans
Earlier this year, Euler Motors launched its HiLoad EV, a powerful electric cargo three-wheeler with the industry's highest 13 (12.96) kWh battery pack, a 170 km ARAI certified range (Real RangeTM 100-120 km), and a 30% higher payload capacity (688 kg), with a proprietary liquid-cooled battery. 
The startup is preparing to raise additional funds to scale its production capabilities and service offerings. The company is also setting its sights on the global market, aiming to build on its current momentum in the electric vehicle industry. 
In April 2022, Three Wheels United (TWU), a Bengaluru-based tech-enabled financier of light electric vehicles, partnered with Euler Motors to accelerate the adoption of electric three-wheelers in India and promote sustainable mobility.