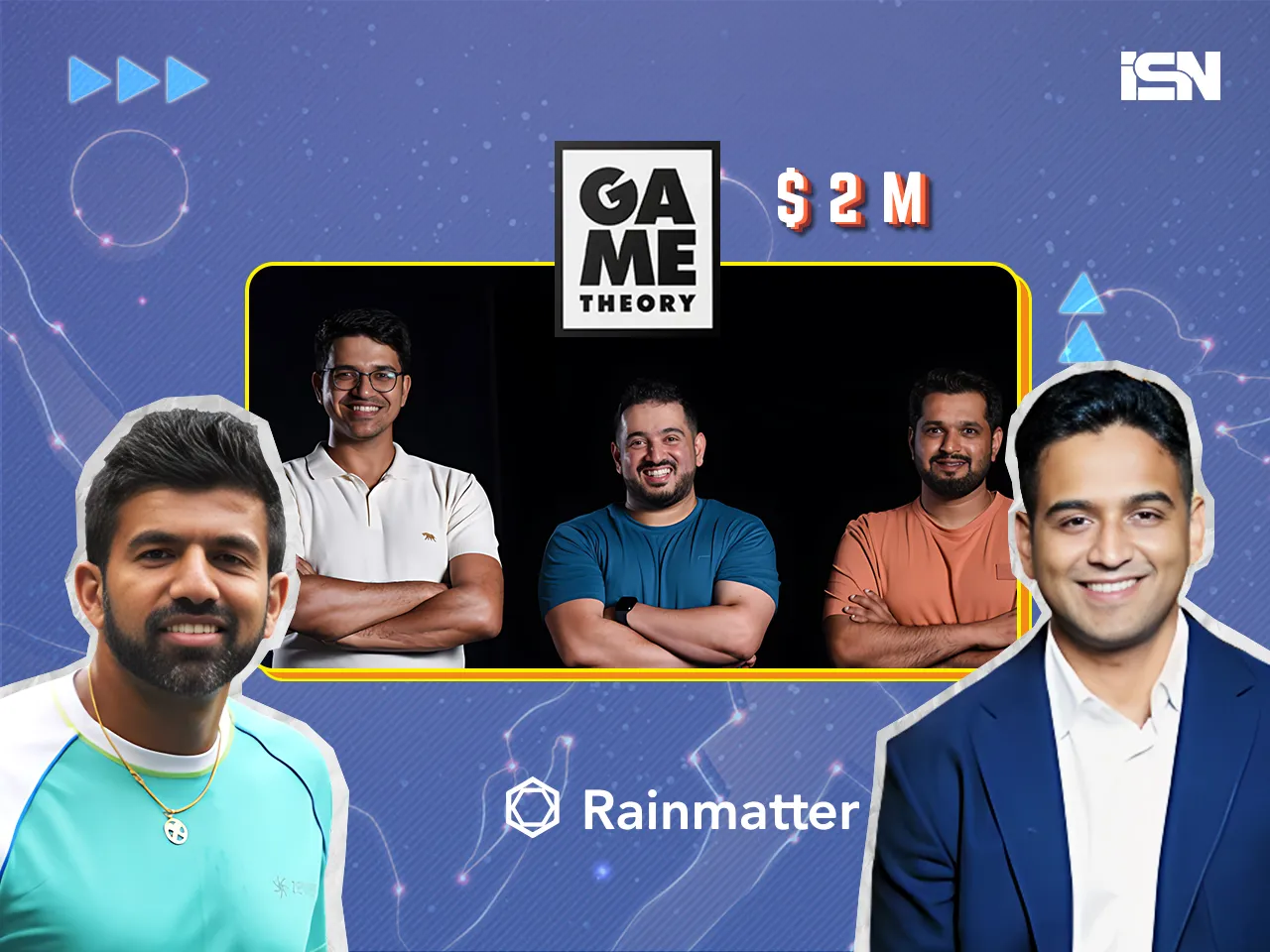 Bengaluru-based sportstech startup Game Theory has raised $2 million or Rs 16.6 crore in a pre-Series A funding round led by Zerodha co-founder Nithin Kamath's Rainmatter, Tennis player Rohan Bopanna, WEH Ventures, and Prequate Advisory. 
The round also saw participation from notable angel investors, including Balakrishna Adiga.
Rainmatter's first investment in the sports industry
This is Rainmatter's first venture into the sports industry. The investment comes after Zerodha allocated an additional capital of Rs 1,000 crore towards its startup accelerator fund Rainmatter.
In the last seven years, The investment firm has invested close to Rs 400 crore in over 80 startups, including Ditto Insurance and Smallcase.
Rainmatter was launched in 2016 with a focus on backing emerging Indian fintech startups. It's worth mentioning that the profits from the investments go back to entrepreneurs and the Rainmatter Foundation.  
What is the purpose of fundraising?
According to the company's statement, The raised funds will be utilized towards continuing development of some of their first-in-the-world technology, building out skill-based matchmaking, establishing coaching products, and expanding the reach of smart sporting facilities across the country.
Prior to this funding round, Game Theory had raised approx. $500k from Techstars and other notable angel investors in its angel round.
What does Game Theory do?
Founded in 2018 by Sudeep Kulkarni, The sports tech startup provides interactive features like real-time scorekeeping, video highlights, pro sports like stats, and on-court matchmaking to enhance the overall experience for users
The underlying technology under development will use a 'gamified' experience to foster habit creation for users while providing a playing experience on-court/ on-field like automated scoring, game highlights, and 'pro-sports '-like stats using computer vision & artificial intelligence.
Focusing on expansion
Game Theory aims to expand its reach by increasing the number of centers. In addition to existing sports such as badminton, swimming, and squash, the startup plans to introduce tennis, table tennis, and football.
Some other sports and experiences, such as pickleball and paddle tennis or engagement experiences for users to experience new sports or existing sports in a brand new way.
"Our fully-integrated technology platform, with several first-in-the-worlds, will bring in interactive features like real-time score keeping, captivating video highlights, pro sports like stats and on-court matchmaking will enhance the overall experience for our users," Sudeep further added.
What do investors say about Game Theory?
Nithin Kamath, founder of Rainmatter, said, "One of the best ways to stay fit is to pick up and play a sport regularly. The problem is it's hard to find locations to play regularly and match with similar skilled individuals. Game Theory is solving this problem by making sports accessible to Indians. Given our mission at Rainmatter to help Indians make healthier choices, we are excited to join the Game Theory team in this journey."
Prequate Advisory also acted as the sole strategic and financial advisor to Game Theory on this transaction.
Rohit Krishna, partner at WEH Ventures, added, "We believe the next large consumer brand will be built in the services segment and we are ecstatic to be backing Sudeep & team to build the largest consumer sports brand in India. Sudeep is one of the most passionate founders I've met and he has a knack for understanding what consumers really want and then uses tech to provide delightful experiences."
Also Read: