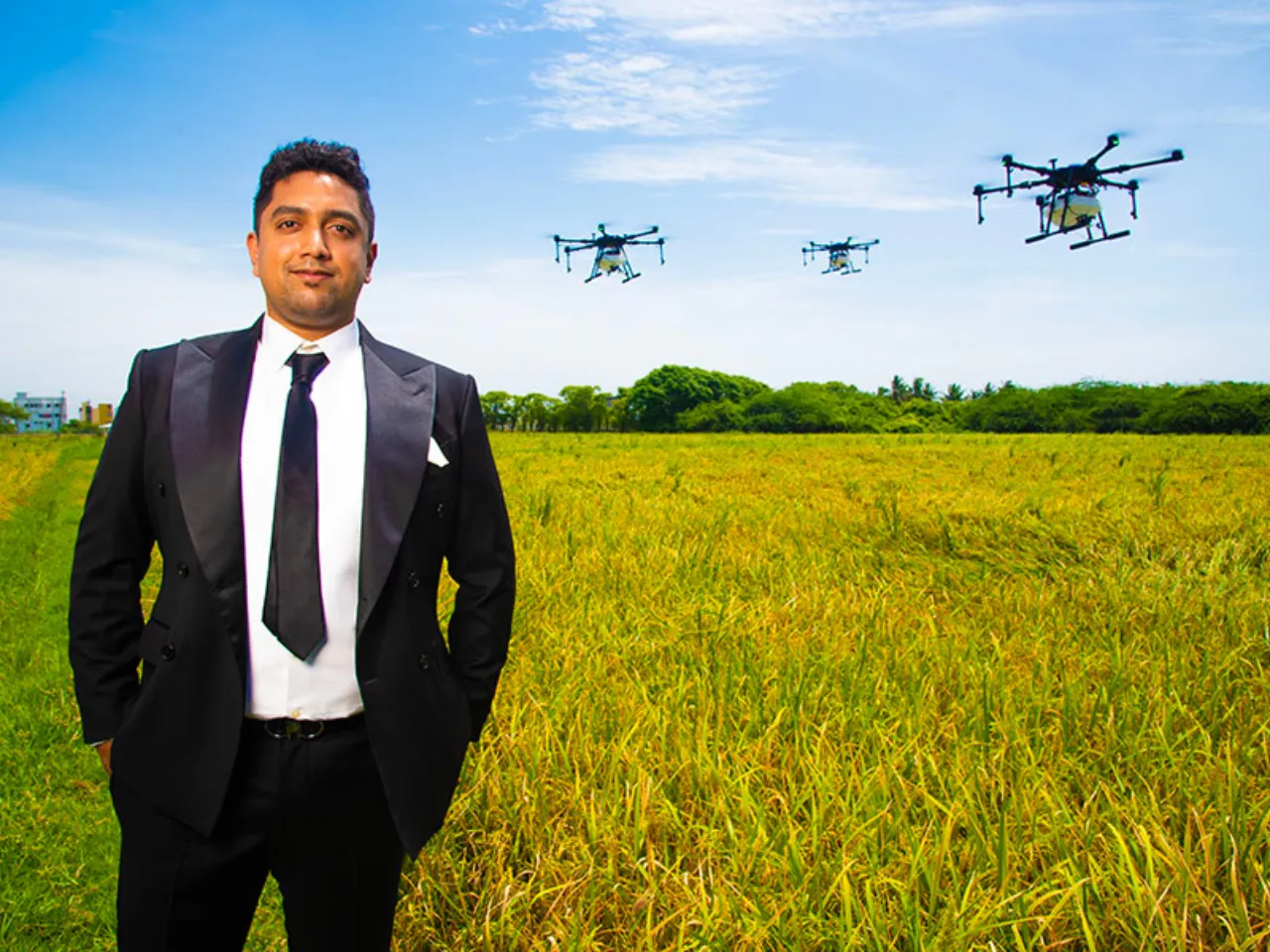 Chennai-based drone startup Garuda Aerospace has raised Rs 25 crore in a bridge round of funding as it aims to fulfil the order of 400 drones from Indian Farmers Fertiliser Cooperative Limited (IFFCO). 
The startup said it has received a confirmed order for 400 drones from Indian Farmers Fertiliser Cooperative Limited (IFFCO) and about 10,000 pre-bookings from various dealers.
Who are the investors?
Venture Catalysts and We Founder Circle (WFC) led the round with participation from other investors, including HEM Angels, SAN Angel Network, and Peaceful Progress.
The drone startup previously raised an undisclosed amount in funding from famous cricketer Mahindra Singh Dhoni in June 2022. Ocgrow Ventures and Sphiticap, are also investors in the company.
"We believe in their vision to use drones for Bharat, and feel that they will unlock a very big value for agriculture use of drones, by involving young rural-level entrepreneurs," said Neeraj Tyagi, co-founder and chief executive officer of WeFounderCircle.
What is the purpose of fundraising?
The startup stated that the funds from this bridge round will be used to meet the growing demand for their drone solutions.
The company plans to use the money for working capital, executing a significant drone order from IFFCO (Indian Farmers Fertiliser Cooperative Limited), and fulfilling pre-booked orders from dealers nationwide.
Recently, Garuda secured a deal with IFFCO for 400 drones and received pre-orders for 10,000 drones from 700 dealers, leading to a notable increase in demand for their drone offerings.
"This fresh capital infusion will play a crucial role in accelerating our growth and enhancing our capabilities to meet the escalating market demand. "With the continued backing of esteemed investors and the endorsement of M.S. Dhoni, we are confident in our mission to revolutionize the drone technology sector in India," said Founder CEO, Garuda Aerospace, Agnishwar Jayaprakash.
What does Garuda Aerospace do?
Founded in 2015 by Agnishwar Jayaprakash, an alumnus of Harvard Business School, Garuda Aerospace not only designs and manufactures precision agriculture drones to empowers rural entrepreneurs, making a positive impact on the lives of farmers.
Prior to this round, The drone startup raised $22 million in a Series A round led by venture capital firm SphitiCap, along with the participation from other global investors, angel investors, and HNIs. Reportedly, The round valued the startup at $250 million.
Earlier, Garuda Aerospace said that it aims to achieve significant dominance in rural areas, which will help manufacture drones that will bring fast delivery, reduce cost and improve accessibility.