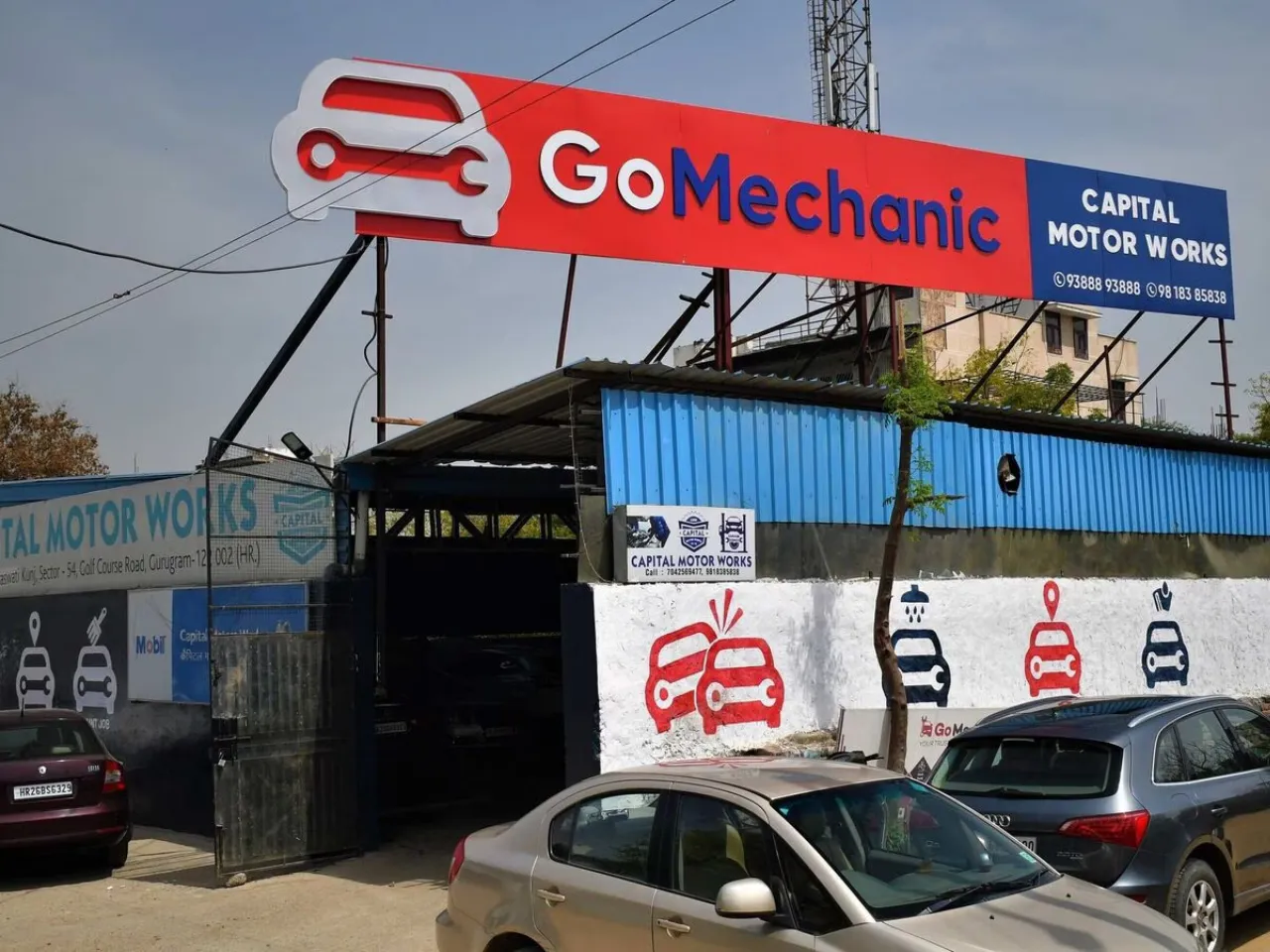 GoMechanic, a car servicing and repair startup, has raised $6 million in a funding round led by an undisclosed investor.
While the startup didn't disclose the name of the investor it said the round also saw participation from existing investors.
The funding comes months after GoMechanic faced financial turmoil earlier this year, leading to its acquisition by Servizzy, a subsidiary of Lifelong Group.
The board at GoMechanic has passed a special resolution to allot 46,952 Series C Compulsorily Convertible Preference Shares (CCPS) at an issue price of Rs 7,826 per share to raise 36.74 crore or $4.3 million, the company's regulatory filings with the Registrar of Companies (RoC) show.
Overcoming financial irregularities
Previously, GoMechanic encountered severe financial irregularities, prompting an insolvency process.
The company's co-founder Amit Bhasin admitted to these misreportings in a LinkedIn post. The crisis led to the layoff of 70% of its workforce and the eventual acquisition by Servizzy in March 2023.
Post-acquisition, GoMechanic has been focusing on rebuilding its business with a commitment to transparency and efficiency.
Leadership and expansion post-acquisition
Under the new leadership of CEO Himanshu Arora and COO Muskan Kakkar, GoMechanic has expanded its services.
The startup now includes 'GoMechanic Service Business', 'GoMechanic Spares', and 'GoMechanic Accessories'. Additionally, they have ventured into the luxury car service market with 'GoMechanic LUXE', catering to high-end brands like Audi, BMW, Mercedes, and Porsche.
Growth and customer engagement
GoMechanic has shown significant growth since its strategic shift, claiming a fourfold increase in revenue.
The startup said it aims to double its revenues from 'GoMechanic Spares' and 'GoMechanic Accessories' by the end of this fiscal year. Furthermore, the MILES membership program has seen a 72% increase in sales per month, indicating growing customer loyalty and engagement.
Future prospects and market presence
GoMechanic, which was once valued at around $325 million, is now working towards regaining its market presence. With products like vacuum cleaners, Android car screens, and tyre inflators available on platforms like Amazon and Flipkart, GoMechanic is making its offerings more accessible.
The company's focus remains on building a trusted brand for car repairs and services, aiming to serve a significant portion of the after-market cars in the coming years.