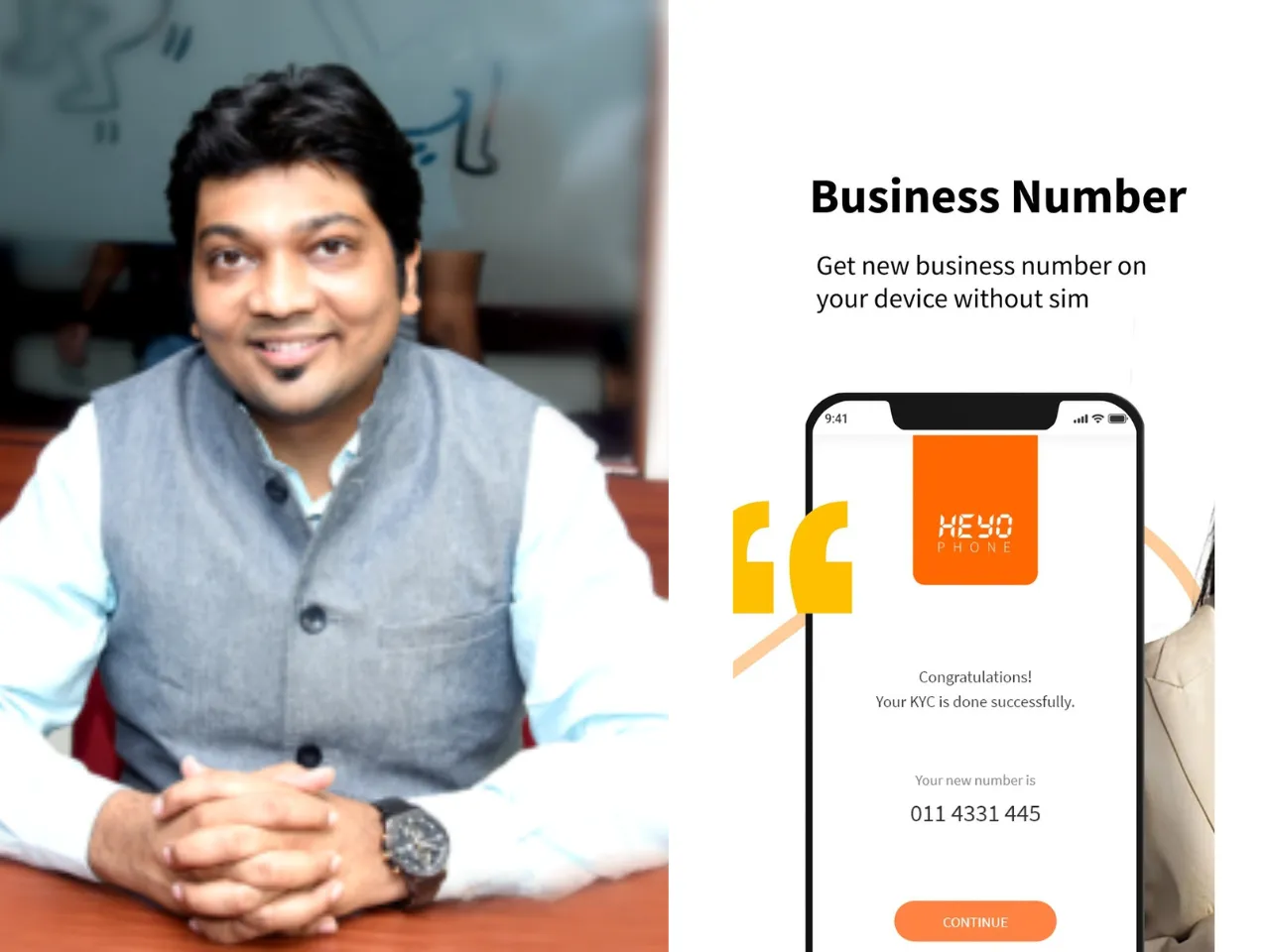 HeyoPhone, operating a smart communication app for small and medium-sized business (SMB) communities, said it has raised $500,000 in an angel funding round. 
The round saw participation from super-angels Aakash Chaudhry, co-founder of Aakash Educational Services (Aakash-Byju's), Amit Chaudhary, co-founder of Lenskart, and Dinesh Gupta, co-founder of Busy Accounting.
Founded in early 2023 by Ankit Jain and Rimjhim Ray, HeyoPhone said it offers an ultra-simple solution for businesses to effortlessly connect with their clientele through a unified, smart number. 
The startup offers a platform that helps businesses seamlessly manage communication requirements, including calls and WhatsApp interactions. It claims to have crossed 100,000 KYCs and has over 10,000 paid customers.
"The untapped potential within the business communication market is substantial, and it is poised for rapid expansion through the integration of conversational AI. Historically, communication has been an integral component of commerce. However, with the emergence of conversational-first interfaces, communication is now positioned to actively drive commerce," said Ankit Jain, CEO of MyOperator and HeyoPhone.
He further emphasised, "We envision ourselves contributing significantly—potentially surpassing 5% of the SMB GDP in the coming years. The prevailing market dynamics are favourably aligned, and the confidence demonstrated by our investors in our leverage is remarkable. This infusion of funds will play a pivotal role in propelling our trajectory towards our visionary goals."
"Heyo's trajectory within India's 50 million-strong SMB landscape has been nothing short of remarkable. Our growth has been fueled by automated on-boarding, an intuitive user interface, and robust word-of-mouth referrals, which have effectively limited our acquisition costs to below Rs 200. We have raced to half a million downloads and 100,000+ KYCs in 6 months, and our sights are set on reaching a million small businesses in India within the next 3–5 years. Alongside, we also recognise the significant demand for our app in emerging economies across Asia, Latin America, and Africa," said Rimjhim Ray, Chief Marketing Officer of HeyoPhone.
HeyoPhone is powered by MyOperator, which was established in 2013 by Ankit Jain and Pratik Jain. It claims to have a client base of over 10,000, delivering versatile omnichannel call centre software and enterprise mobility solutions to corporates.
Also Read: