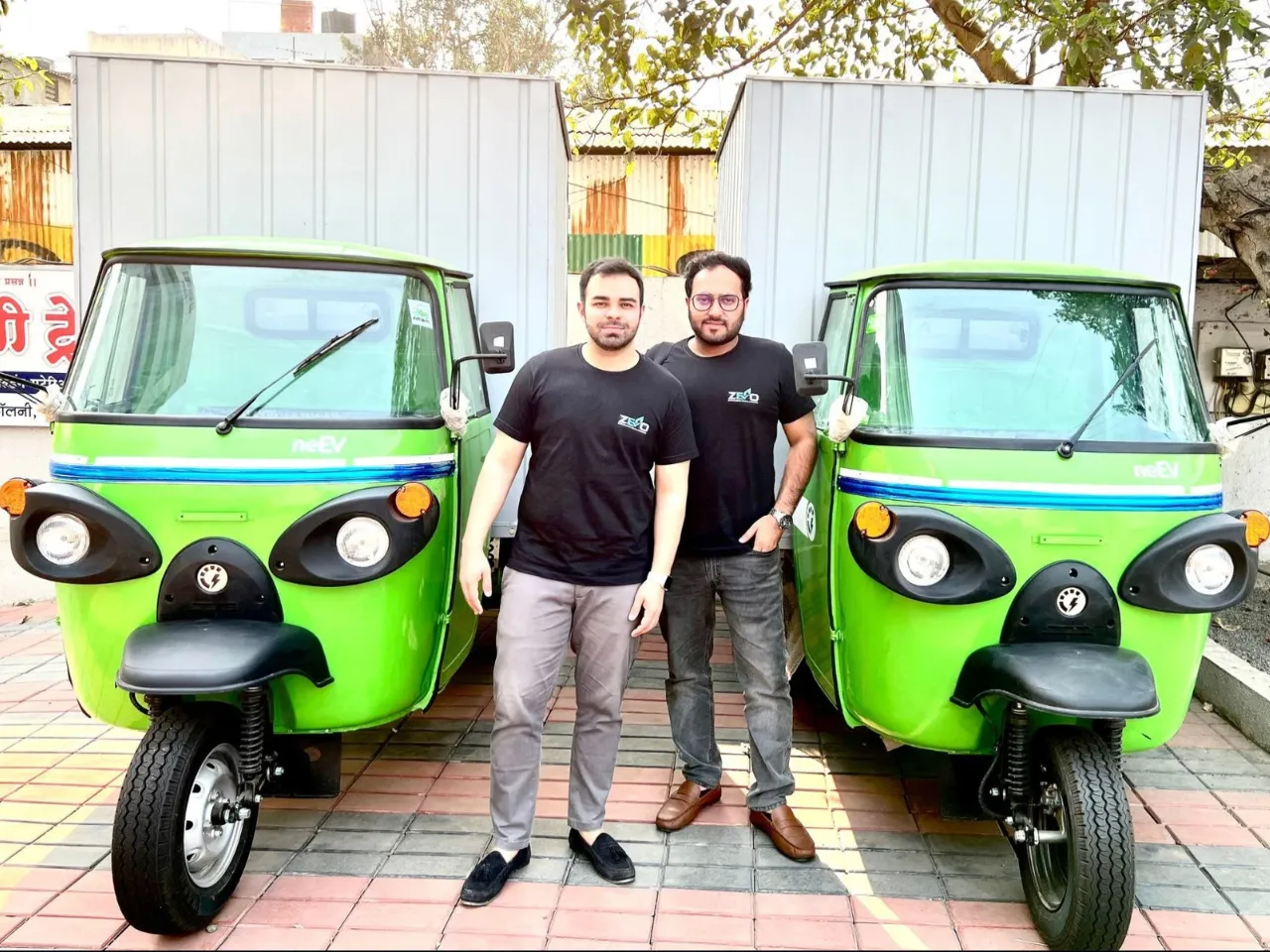 Integrated electric supply chain and warehousing platform, ZEVO today said it has raised an undisclosed amount in a funding round from angel fund Agility Ventures. 
While the exact amount remains undisclosed, The startup plans to focus on expanding its electric vehicles and micro storages, bolstering last-mile delivery and integrated logistics solutions along with electric refrigerated deliveries.
Founded by Aditya Singh Ratnu and Dhruv Bhatia, ZEVO said it revolutionizes supply chain solutions using electric vehicles across various sectors, with a special emphasis on refrigerated solutions.
The startup offers end-to-end, zero-emission vehicles for operations, EV charging using renewable energy sources, real-time visibility and control, temperature-controlled refrigerated delivery, and refrigerated micro storage. By leveraging innovation and technology, it transforms the supply chain network, ensuring customer satisfaction and reliability on both mobility as a service and micro warehousing, the statement said.
ZEVO said aims to contribute to positive environmental impact and reduce carbon emissions in the country towards its NET-ZERO goal.
"Securing funding from Agility Ventures is a significant milestone for ZEVO," said Aditya Singh Ratnu, CEO of ZEVO. "This investment will empower us to scale our operations and expand our reach, driving us closer to our vision of transforming the logistics and mobility landscape in India. We are excited to continue our mission of providing sustainable, efficient, and reliable supply chain solutions to our valued customers."
"As investors, we are thrilled to be part of Zevo India's journey. We chose to invest in Zevo because of its unique and forward-thinking approach to revolutionizing the logistics sector in India. Their commitment to sustainability, innovative use of electric vehicles, and end-to-end supply chain solutions align perfectly with our vision for the future of logistics. We believe that Zevo's expertise and offerings have the potential to transform the industry, and we are excited to support their growth as they lead the way towards a greener, more efficient, and cost-effective logistics landscape in India," said Dhianu Das, Agility Ventures.
Also Read: