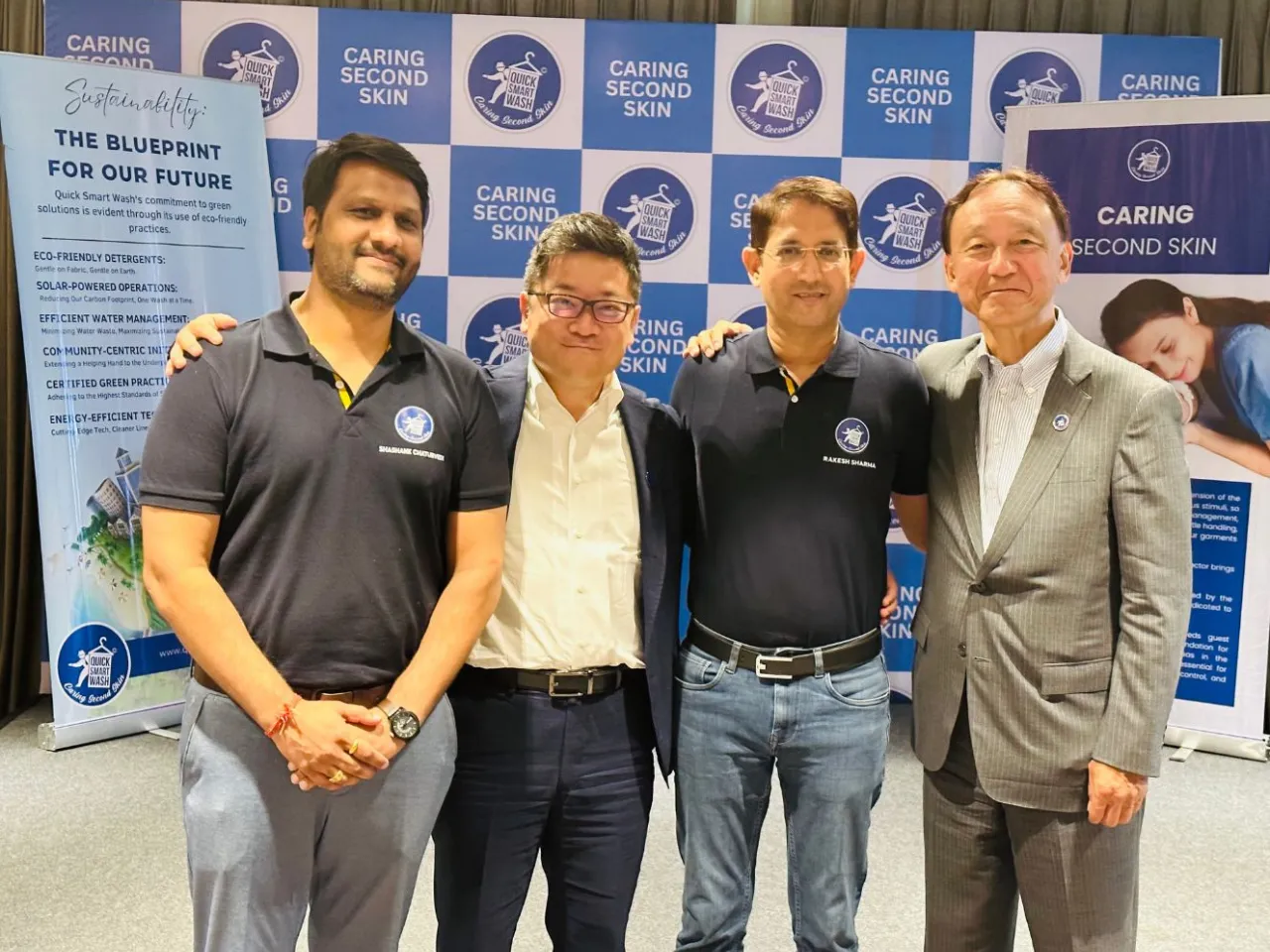 Jaipur-based linen management services provider Quick Smart Wash has raised $5.15 million in a Series B funding round led by Japan-based Elan Corporation. While the valuation remains undisclosed, the startup plans to raise another $10 million in the upcoming Series C round.
What is the purpose of the fundraising?
According to the company's statement, the raised capital would be utilized towards expanding capacity from the current 35 tonnes per day (processing 100,000 or fewer clothes daily) to almost 55 tonnes per day (processing 165,000 pieces every day) within this financial year.
The startup also plans to boost its business revenue and introduce a hassle-free inventory management system.
It has set up and is operating processing units in several cities, including Jaipur, Manipal-Udupi, Delhi NCR, Hyderabad, Bengaluru, and Jalandhar-Amritsar. The company plans to set up additional units in Kochi, Kannur, Chennai, and Ahmedabad, extending its presence to nine states across the country.
What are the offerings of Quick Smart Watches?
Founded in 2013 by Rakesh Sharma, Quick Smart Wash (QSW) provides professional linen management services, including laundromats and self-service laundry.
QSW provides a systematic clean hospital linen management service, supplying and laundering the linen as part of a package. The startup also delivers on-campus laundry services in educational institutions for both residents and on-campus staff members. 
So far, it has served the sectors like Healthcare, educational institutes, hospitality and others.
"We are a complete end-to-end linen management service for hospitals in India. We plan to augment our strength in the areas of research and development, especially in catching future trends and delivering high and affordable quality service to the market," said Rakesh Sharma, Managing Director of Quick Smart Wash Private Limited.
Additionally, It is targeting to capture a 10% share of the Hospital linen management sector, increasing its processing capabilities to 200 Tons per day i.e. almost 600,000/- pieces per day, with its presence in almost 15+ states across the country.
Hideharu Sakurai, Chairman and CEO of Elan Corporation, said, "Given its track record for tremendous work, Quick Smart Wash has huge potential in the linen rental business to accommodate India's emerging market needs. We foresee a big synergy to work together; therefore, we have decided to make an investment."
Also Read: