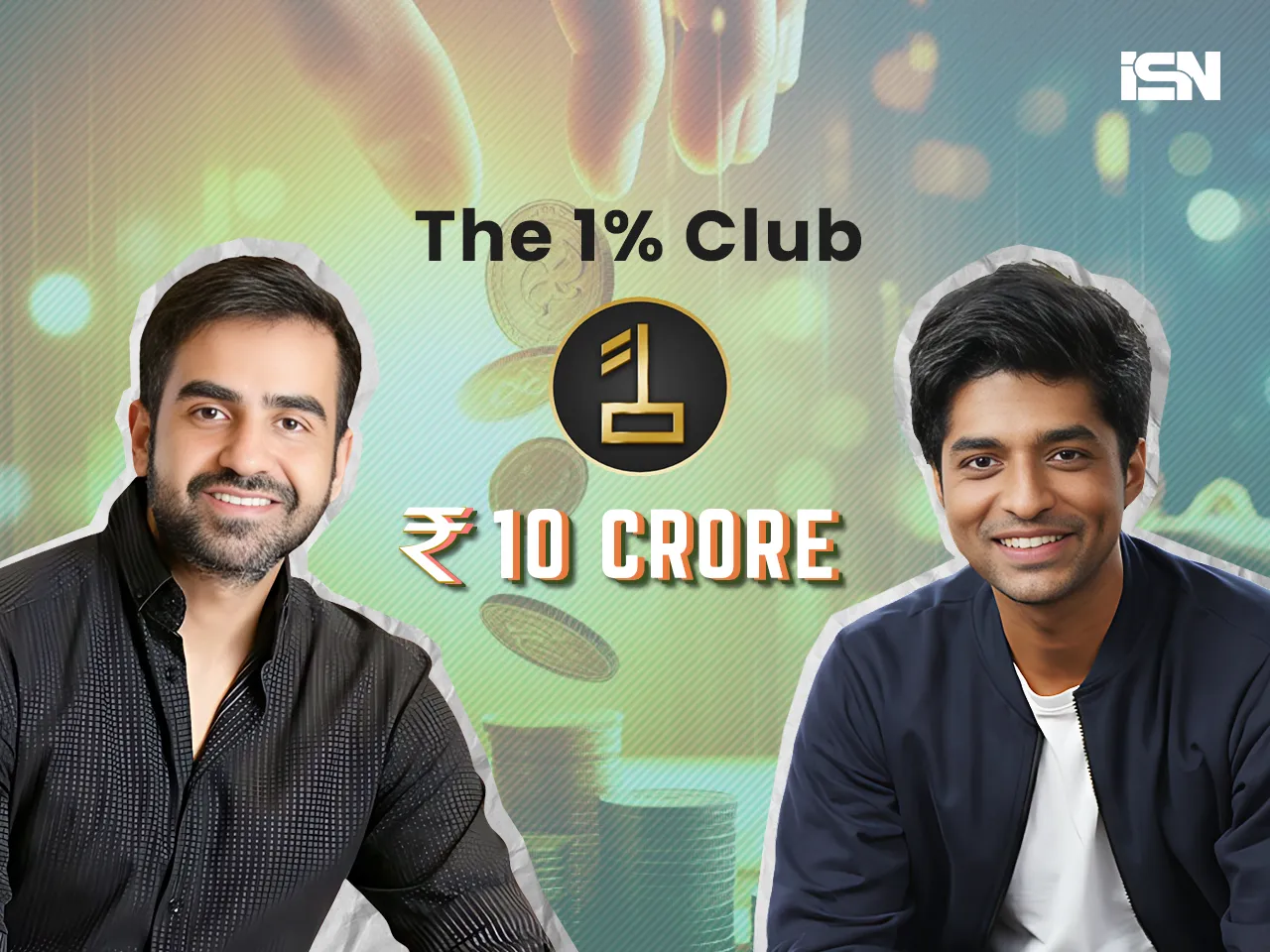 Finfluencer-turned-entrepreneur, Sharan Hegde has raised Rs 10 crore in funding for his startup, The 1% Club. 
The pre-Series A round was led by billionaire Zerodha co-founder Nikhil Kamath's Gruhas and Abhijeet Pai from the Puzzolana Group.
What is The 1% Club?
Co-founded by Sharan Hegde and Raghav Gupta, The 1% Club is a members-only platform that provides educational resources, mentorship, and entrepreneurial opportunities. 
According to Sharan, the startup is aimed at assisting individuals in planning their financial futures.
As Kamath pointed out, "The 1% Club represents a unique fusion of finance and community, a combination that can transform how individuals approach wealth creation and financial management."
He expressed his belief in the platform's potential to significantly influence the futures of the fintech and edtech sectors.
How Sharan will utilize the raised funds?
With this round of funding, The 1% Club would focus on expanding its operations and bringing in more talent to the company.
The startup also intends to transition from being primarily an edtech-focused platform to one that amalgamates both the edtech and fintech sectors.
Choosing the regulatory pathway
Any individual or company aiming to become an investment advisor in India must obtain a certificate of registration from the securities market regulator, SEBI.
It's noteworthy that The 1% Club is currently in the advanced stages of procuring registration with the Securities and Exchange Board of India (SEBI).
The startup believes that the association with Gruhas also provides a strategic direction.
Aiming to reimage financial literacy 
Emphasizing the importance of financial literacy, Sharan Hegde stated, "People can only invest wisely and make informed financial decisions when they are well-educated about the subject."
Gupta added that the goal of The 1% Club is to meet the aspirations of the new India, aiming at elevating their financial well-being.