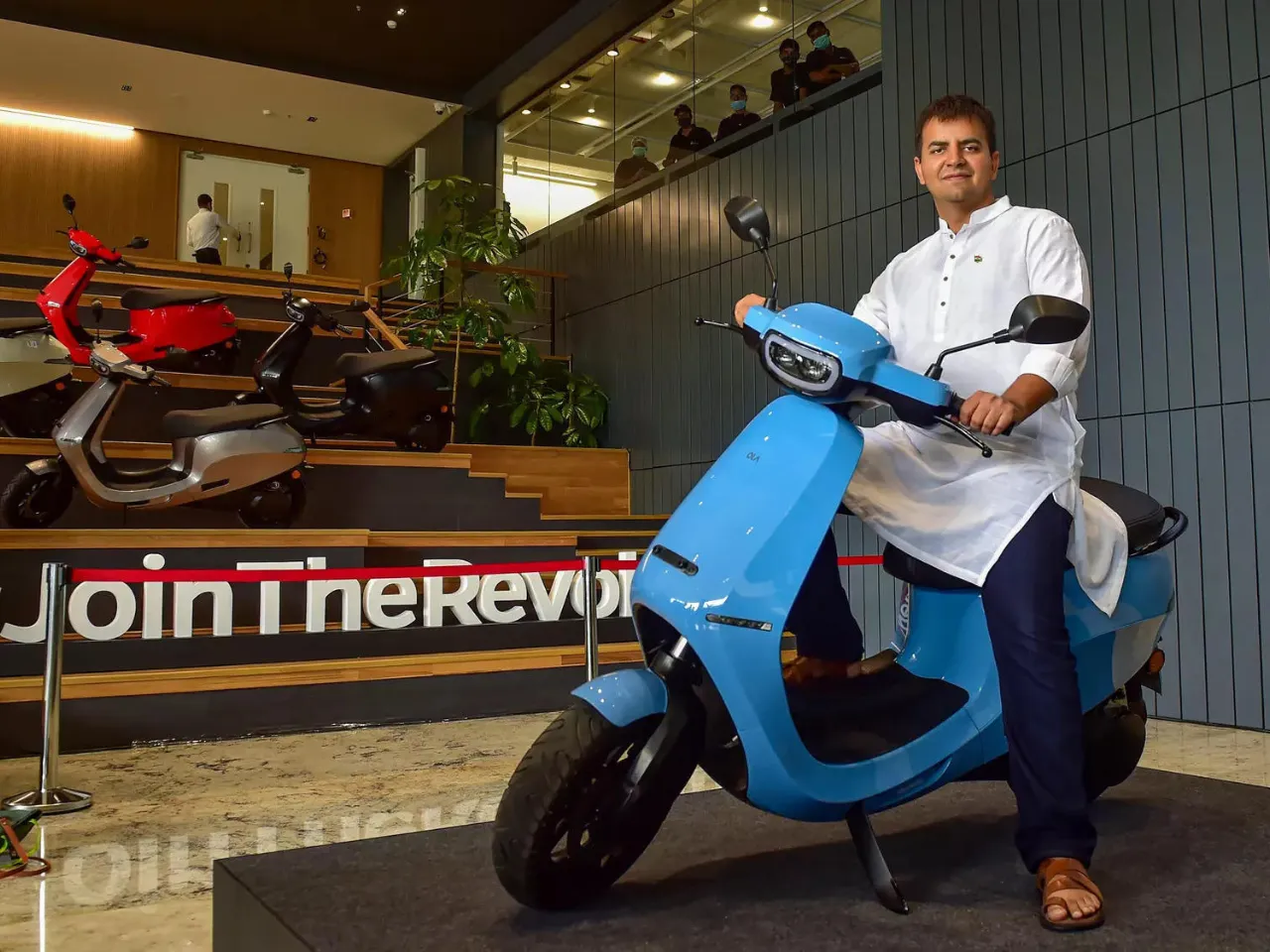 Bhavish Aggarwal-led EV giant Ola Electric, which primarily battles with Ather Energy in the premium segment, has raised Rs 3,200 crore ($385 million) in a mix of equity and debt funding from marquee investors, including Singapore-based Temasek and the State Bank of India (SBI).
What is the aim of fundraising?
According to Ola Electric, the raised capital would be utilized towards the expansion of its growing EV business, establishing a lithium-ion cell manufacturing facility in Krishnagiri, Tamil Nadu. 
Additionally, It plans to initiate this facility with a capacity of 5 gigawatt hours in phase I which will be further scaled up in phases to 100 gigawatt hours at full capacity.
Beyond its current offerings, Ola Electric is gearing up to diversify its product line introducing electric motorcycles by the end of the upcoming year.
The move comes after the firm's recent successes and multiple fundraising rounds in the past months, where investors like Temasek, Blue Investments, and Tiger Global, among others, have collectively infused $300 million into the company.
A look at Ola Electric's financial health
Post this funding round, Ola Electric's valuation has surged to an estimated $5.4 billion, marking a significant increase from its $5 billion valuation in January of the previous year. 
To date, It has raised over $1 billion across various equity and debt rounds. Notably, SoftBank emerges as the largest external stakeholder, holding 23.6%, with the company's founder and CEO, Bhavish Aggarwal, retaining a 36.6% stake before the Series E round.
Last month, The EV giant reportedly raised $140 million in funding from existing investors, including Singapore-based Temasek. It's worth mentioning that the current round of funding is part of its plans to raise around $300-$400 million ahead of its public listing plans.
IPO plans
Ola Electric is reportedly on the path to an initial public offering (IPO) with plans to raise $1 billion at a projected valuation of $10 billion. According to multiple media reports, The IPO is anticipated to be launched soon, with the draft red herring prospectus expected by the end of October 2023.
Temasek, Softbank, Tiger Global Management, Edelweiss, Matrix Partners India, Kia Motors, and Alpha Wave are some of its biggest shareholders.