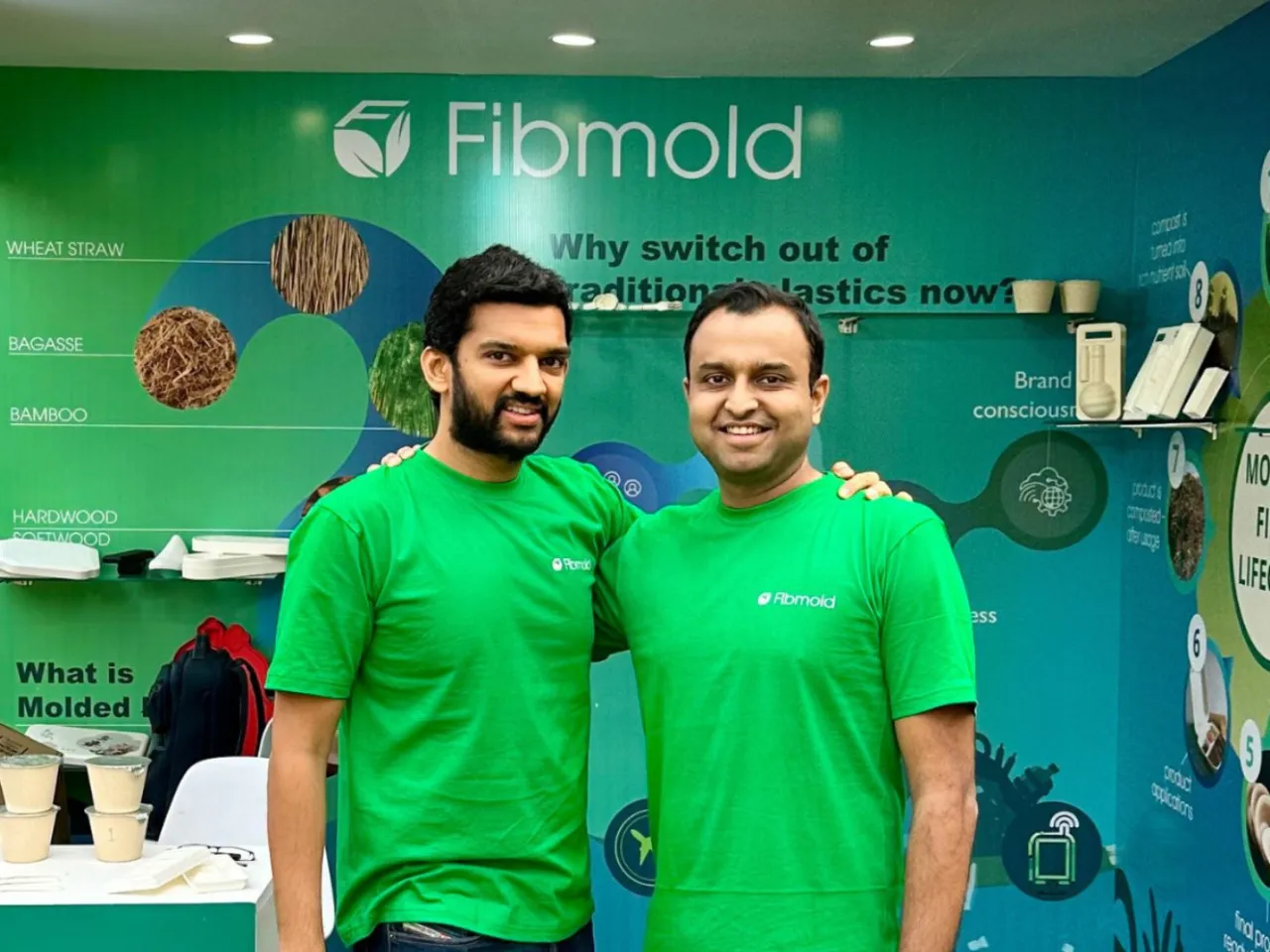 Fibmold, a sustainable packaging startup, has raised $10 million in a funding round Omnivore and Accel. This investment is Omnivore's second from their $150 million Omnivore Agritech & Climate Sustainability Fund.
What does Fibmold do?
Launched in October 2022 by Param Gandhi and Vaibhav Garg, Fibmold specializes in the production of eco-friendly molded fibre packaging products. These products, made from natural fibres such as bamboo, bagasse, and wheat straw, serve as alternatives to rigid plastics. Notably, The startup said that they are both recyclable and compostable.
The Global plastic dilemma
With a concerning 9% of global plastic waste being recycled and the majority left untreated, the environmental challenges are mounting. Fibmold said that its sustainable packaging solutions present a potential remedy, urging industries to transition from single-use plastics.
While China is a dominant player in the advanced molded fibre packaging sector, India's market is still emerging. Fibmold's entry is anticipated to catalyze this industry's growth in India.
What do founders say about fundraising?
Param Gandhi emphasized the vast "$300 billion opportunity" that the sustainable packaging industry presents. He envisions Fibmold assisting global brands in their shift to eco-friendly alternatives. Vaibhav Garg shared this vision, highlighting molded fibre's potential as a plastic substitute.
"Fibmold's unwavering dedication to environmental responsibility, coupled with its founders' extensive experience and achievements, positions the company as a frontrunner in the sustainable materials industry. This is our second investment from our third fund, and we remain committed to catalysing climate-smart solutions," said Reihem Roy, Partner at Omnivore.

"By harnessing India's abundance of agricultural by-products in the future, Fibmold presents a tremendous business opportunity. Through advanced technology and scientific innovation, the startup is not only strengthening the Indian economy but also forging India as a global leader in sustainable packaging solutions," said Prashanth Prakash, Partner at Accel.
The broader landscape of sustainability in India
Sustainability is gaining traction in India's business sector. Fibmold faces competition from companies like Cirkla, which recently secured funding to expand its operations. Market studies forecast a 7.24% CAGR growth for the Indian green packaging market by 2028.
Other initiatives, such as Vedanta's support for sustainable startups and Avaana Capital's recent funding round, further underscore the increasing emphasis on sustainability in the Indian business ecosystem.