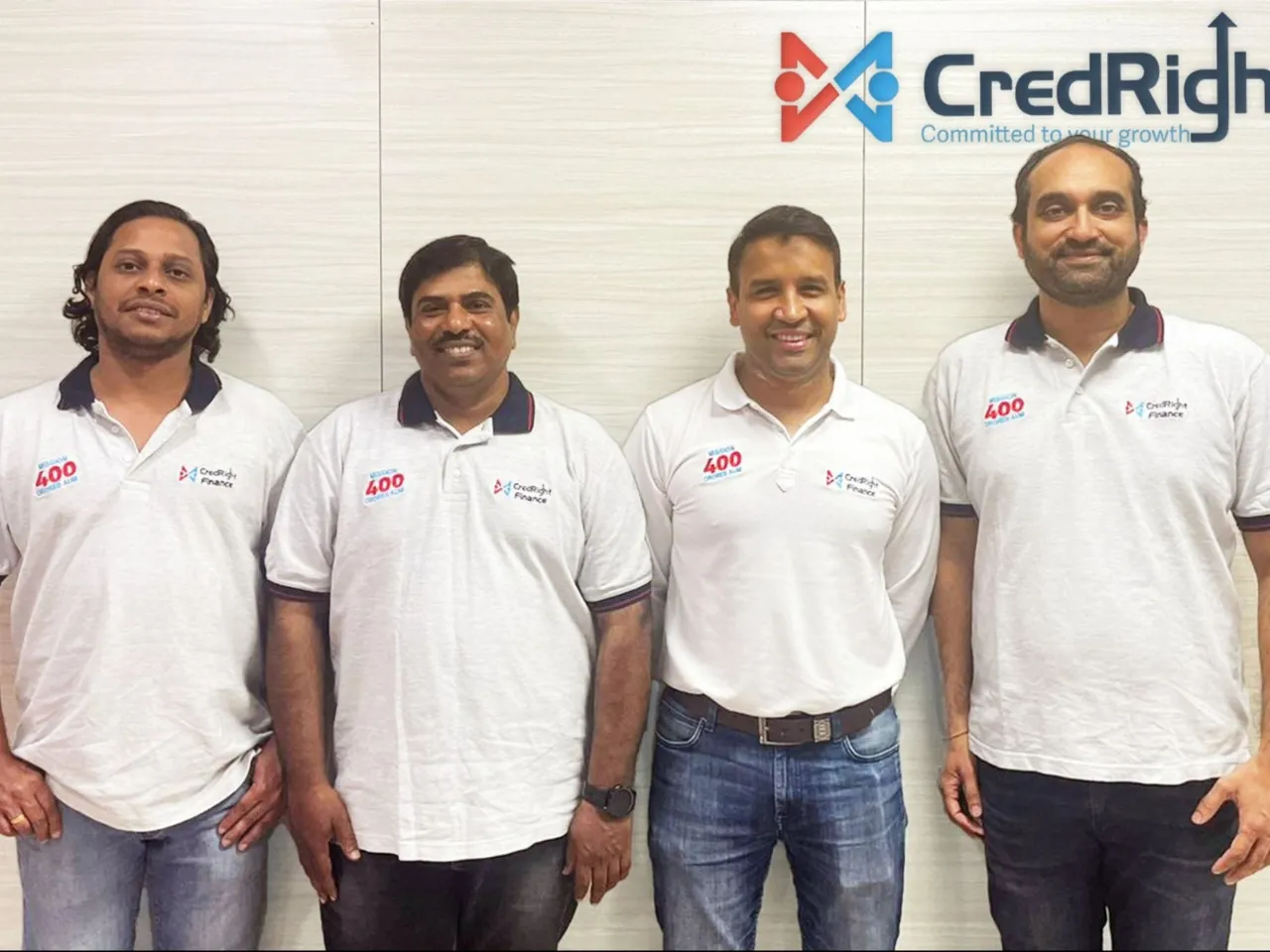 Hyderabad-based technology-enabled NBFC startup CredRight has raised Rs 78 crore in equity and debt funding. The Michael and Susan Dell Foundation led the equity funding, with participation from existing backers, including YourNest, Spearhead Capital, 9Unicorns and Accion Venture Lab. 
While Blacksoil, Caspian Debt, RevX Capital, and Westen Capital provided the debt funding.
CredRight said the raised capital would help the company to expand its presence into new locations, strengthen its technology stack and work towards positively impacting the lives of small business owners by helping them access formal finance.
Founded in 2016 by Neeraj Bansal and Vineet Jawa, CredRight facilitates credit to small businesses and MSMEs via NBFCs and Banks. The startup, which recently received an NBFC license, said it aims to bridge the credit gap for small and medium-sized enterprises that do not have access to institutional debt as commercial banks. 
"We are on a mission to make formal finance simpler, accessible, transparent, and faster. We have served more than 5,000 nano enterprises, and this fund-raise will help us expand our reach exponentially. Our phygital model, unique underwriting ability and deep understanding of nano enterprises helps us reach remote areas and provide meaningful loans whilst ensuring profitability," said Neeraj Bansal,
It claims to have witnessed 10x growth in its assets under management (AUM) over the past three years and is aiming to reach an AUM of Rs 2,000 crore in the next three years.
The financing gap is wider still for nano entrepreneurs, businesses with an annual turnover between INR 1 and 10 million. These growing businesses account for approximately 20% of the MSME segment yet over 90% of them lack access to formal financing from traditional lenders. These entrepreneurs are the future of India, and Credright is creating opportunities for them, their families, and their communities across the country," said Geeta Goel, Country Director at Michael & Susan Dell Foundation.
Also Read: