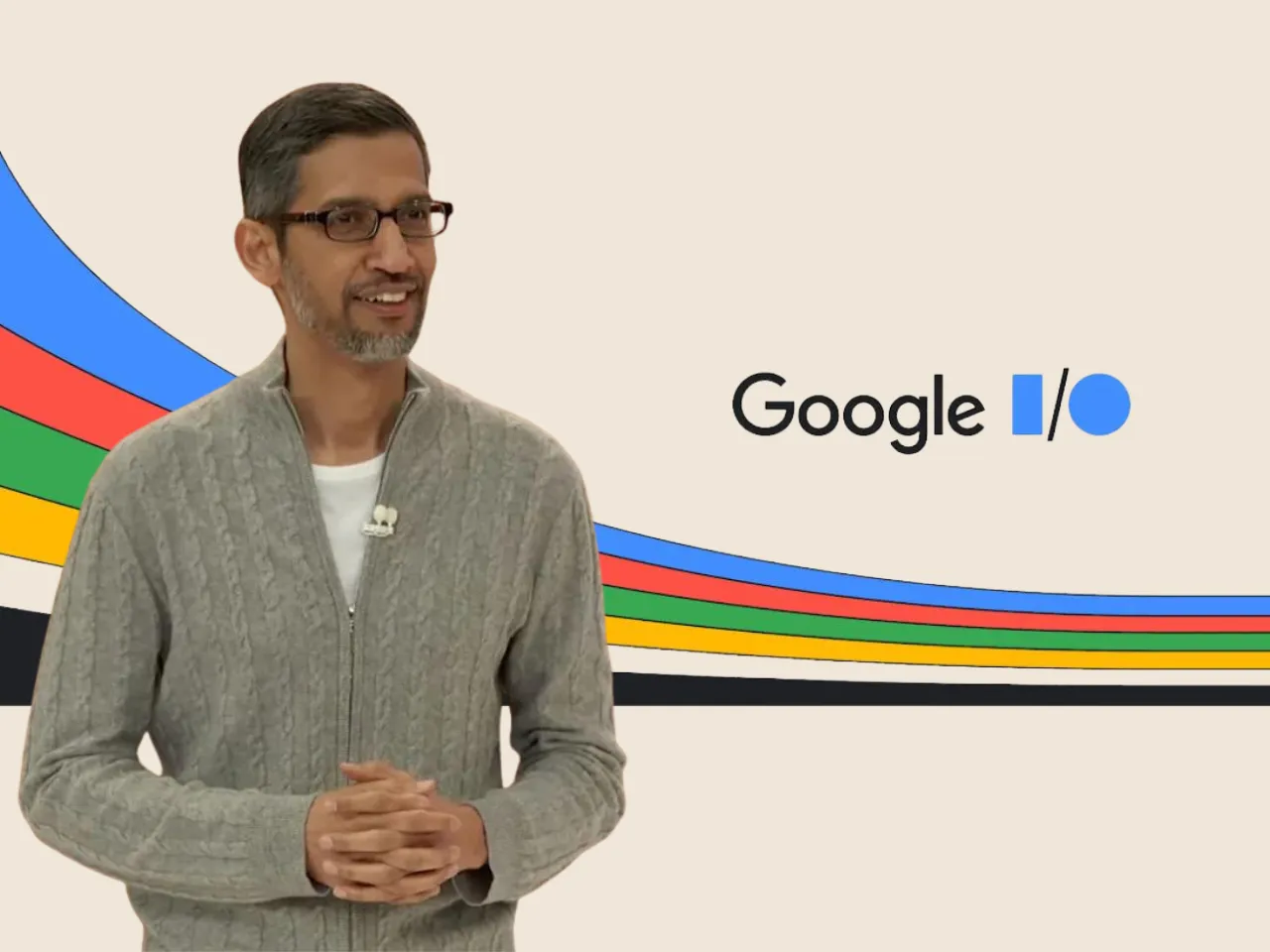 Google I/O 2023 : Highlights
The much-anticipated Google I/O conference, an annual gathering of developers and technology enthusiasts, took place recently, and it did not disappoint. Google, known for its groundbreaking advancements in software and hardware, showcased a range of exciting developments that left attendees buzzing with anticipation. This year's conference had everything from the introduction of new devices to significant advancements in generative AI.
Generative AI Takes Center Stage
At Google I/O 2023, generative AI emerged as a prominent focus, reflecting Google's commitment to advancing artificial intelligence technologies. One notable highlight was the significant enhancements made to Google's AI chatbot, Bard. Powered by PaLM 2, the latest iteration of Google's Pathways Language Model, Bard now offers a host of developer-friendly features and user-centric improvements.
PaLM 2, described by Zoubin Ghahramani, Vice President at Google's AI research division DeepMind, as a cutting-edge language model, has undergone extensive development to enhance its multilingual capabilities, reasoning abilities, and coding proficiency. PaLM 2 aligns with OpenAI's GPT-4 but also showcases distinct characteristics that set it apart.
Advantages of Bard AI Over Other Conversational AI Models
Bard AI, with its integration with Google's search engine and extensive access to data, brings a wealth of advantages when compared to other conversational AI models, such as Chat GPT. Bard's ability to provide up-to-date and accurate information sets it apart from its counterparts. With Google's vast data collection and continuous updates, Bard surpasses other platforms like Chat GPT in terms of the breadth and depth of information it can provide.
Moreover, Bard AI possesses the unique ability to simplify complex subjects, making them easily understandable and engaging for a diverse audience. Its aim is to disseminate knowledge effectively, catering to various demographics, including children. In contrast, Chat GPT generates content based on text prompts, lacking the comprehensive and real-time information retrieval capabilities of Bard.
Adobe Firefly Integration in Bard
In a surprising collaboration, Google and Adobe jointly announced the integration of Adobe Firefly and the Express graphics suite into Bard. Adobe Firefly, a suite of AI features designed to streamline photo and video editing, is already integrated across Adobe's product lineup. Now, it will be directly incorporated into Bard's command line interface,  empowering users to generate, edit, and share AI images seamlessly within the chatbot platform.
With the integration of Adobe Express assets, fonts, and templates, users can take their image creations to the next level. Furthermore, users will have access to Adobe Stock images, ensuring high-quality visuals for their projects. The collaboration between Google and Adobe enhances Bard's capabilities and addresses concerns related to generative AI.
Addressing Concerns with Generative AI
With the increasing use of generative AI models like Bard, concerns regarding authenticity and attribution have surfaced. To address these concerns, Google and Adobe are leveraging Adobe's Content Authenticity Initiative. They will implement a "do not train" list, ensuring that certain artworks are excluded from Firefly's training data. Additionally, persistent tags will be used to inform viewers if a work was generated and which model was utilized, promoting transparency and accountability in the AI-generated content.
Google's Newest Hardware Offerings
Google wasted no time in unveiling its latest hardware creations at Google I/O. The Pixel 7a, a budget-friendly variant of the Pixel 7 series smartphones, promises to deliver exceptional features at an affordable price. With the Pixel 7a, Google aims to capture the attention of consumers looking for high-quality smartphones without breaking the bank.
In a bold move, Google also entered the foldable phone market with the introduction of the Pixel Fold. Competing with established players like Samsung and Oppo, the Pixel Fold showcases Google's commitment to pushing boundaries and exploring innovative form factors. Early impressions indicate that the Pixel Fold possesses the potential to redefine the smartphone experience for users around the world.
Additionally, Google unveiled the Pixel Pad, a powerful tablet equipped with the Tensor G2 series chipset. Leveraging the same cutting-edge technology found in the Pixel series, the Pixel Pad promises to deliver a seamless and immersive user experience. With these new additions to the Google hardware family, consumers can expect even more options to choose from when it comes to their tech gadgets.
The Future of AI Models
The advancements showcased at Google I/O 2023 highlight the ever-growing significance of AI models in various industries. From healthcare to finance, AI models are revolutionizing processes and enhancing efficiency and accuracy. As technology continues to advance, we can expect even more sophisticated models to emerge, further transforming our interactions with the digital realm.
As the curtain falls on Google I/O 2023, the excitement and anticipation for the future are palpable. With the introduction of new hardware, advancements in generative AI, and the collaboration with Adobe, Google is firmly establishing its position as a leader in technology innovation. The possibilities that lie ahead are limitless, and it is clear that Google is at the forefront of shaping the future of software, hardware, and AI.