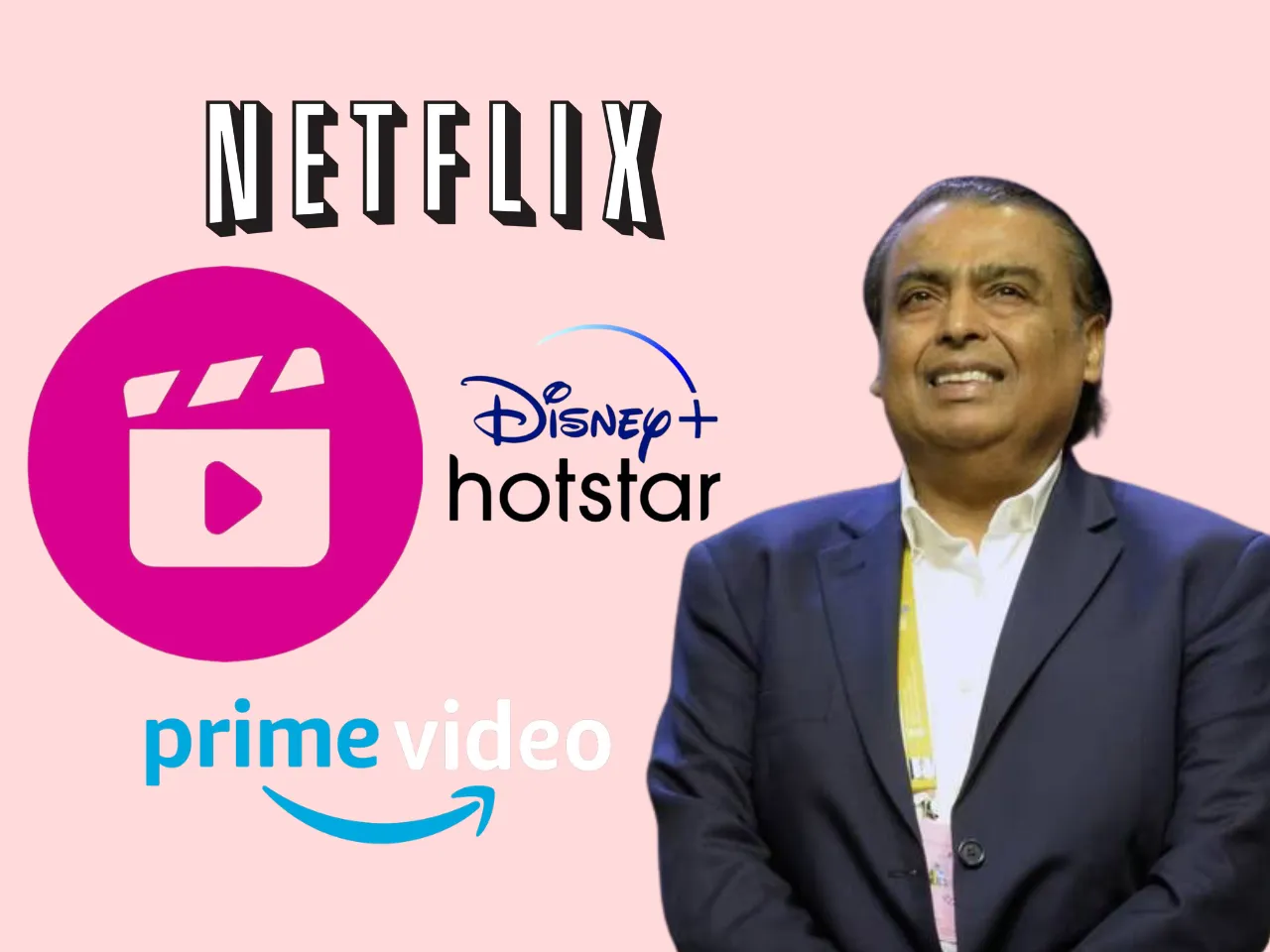 Are you tired of scrolling through the same old content on Netflix and Amazon Prime? Well, get ready for a new contender in the streaming wars - Jio Cinema. This on-demand video streaming platform from Reliance Jio is set to shake things up and give the competition a run for their money.
JioCinema is part of Reliance Industries, India's largest conglomerate, which has significantly invested in the telecom sector. Jio, the company's telecom arm, disrupted the industry by offering low data prices and free voice calls, which led to a surge in internet usage. As a result, Jio now has a massive user base of over 400 million subscribers, making it an attractive platform for content creators and distributors.
The battle for dominance in the Indian OTT content space just got more intense. As Amazon Prime Video announced a price hike, Jio Studios, a subsidiary of TV18 and the content arm of Reliance Industries, unveiled an impressive slate of 100 new films and TV shows that will play on its popular JioCinema app. 
And the best part? JioCinema is free of cost at the moment. some of the uniqueadvantages that could give it an edge over Amazon and Netflix. Firstly, they shocked the industry by offering the Indian Premier League (IPL) - their most expensive property - for free, demonstrating their commitment to providing affordable entertainment to users. They also announced a slate of exciting titles, including the highly anticipated Shah Rukh Khan-starrer Dunki and Adil Hussain's The Storyteller. In addition, they have a range of original content in local languages like Marathi, Bengali, Gujarati, and Bhojpuri, ensuring that viewers can enjoy their favourite shows and movies in their native language. 
Furthermore, Jio Cinema has made a significant move by partnering with Warner Bros Discovery to bring HBO content to its platform. This move is a blow to competitors like Disney+Hotstar, who previously had exclusive access to HBO content in India.
The technology behind Jio Cinema is also noteworthy. Their AI-based recommendation engine suggests content based on a user's viewing history, making it easier for users to discover new shows and movies that they may be interested in. Additionally, downloading content and watching it offline is a game-changer in India, where internet connectivity can be unreliable in some areas.
Netflix is currently outperforming its rivals in the subscription video-on-demand market, commanding a 39% share by revenue in 2021, compared to nearest rival Hotstar's 23%. But with JioCinema's focus on regional content and its massive user base of over 400 million subscribers, it could give the competition a run for its money.
While Amazon Prime membership comes with a host of services, including shopping benefits, free delivery, priority shipping, early access to sales, extra discounts, and access to services like Prime Videos, Prime Music, Prime Reading, Prime Gaming, Audible, and Kindle Unlimited, JioCinema's aggressive march in the OTT content space is bound to have some impact on the industry.
Conclusion 
So, what does all of this mean for viewers in India? It means more options, more variety, and more cost-effective entertainment. while Amazon Prime Video's price hike may be a turn-off for some, JioCinema's free-of-cost option and its extensive content library make it an attractive alternative. The battle for dominance in the Indian OTT content space is far from over, and it will be interesting to see who comes out on top. But one thing is sure - the Indian audience is in for a treat, with many exciting options.
And for the industry, Jio Cinema's disruption is a wake-up call. The streaming wars are far from over, and with players like Jio Cinema making strategic moves to secure their position, the competition is only going to get more intense.
Also Read: