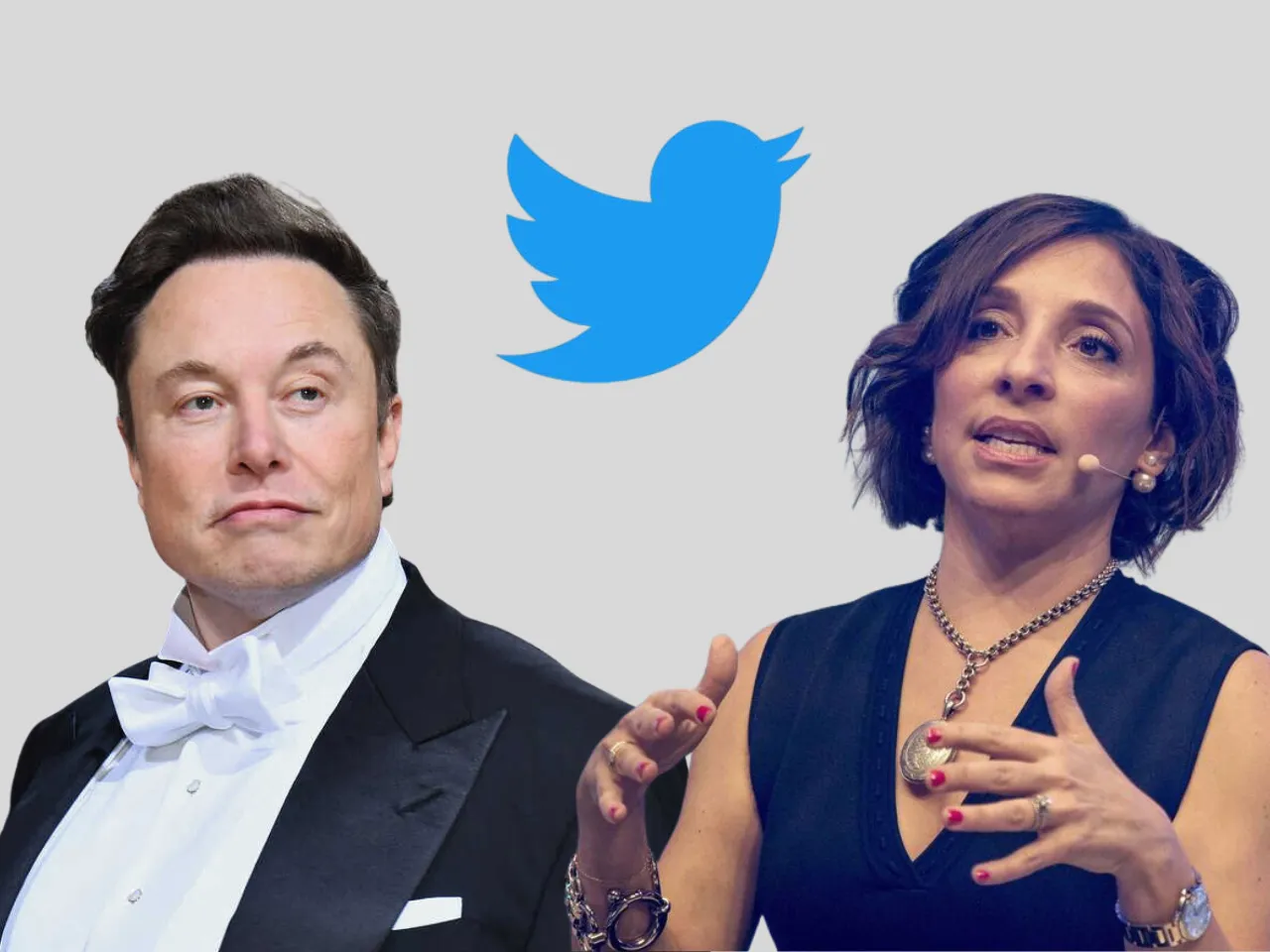 Elon Musk, the current CEO of Twitter, has officially confirmed the appointment of Linda Yaccarino as the new CEO of the social media platform Twitter.
"Excited to announce that I've hired a new CEO for X/Twitter. She will be starting in ~6 weeks! My role will transition to being exec chair & CTO, overseeing product, software & sysops," Musk wrote in his tweet.
 Yaccarino, with her extensive experience in the media industry, will primarily handle business operations. This move indicates that Musk intends to retain some power within the company. The announcement was made through a tweet on Friday evening. In his tweet, Musk expressed excitement about welcoming Yaccarino and his aspirations to transform Twitter into the "everything app" with her.
Past developments at Twitter.
This recent appointment follows the acquisition of Twitter by Elon Musk last year, which resulted in the dismissal of the previous CEO, Parag Agarwal. Musk had previously stated that he would step down as CEO by the end of this year, and now with the appointment of Yaccarino, the transition of power is imminent.
Linda Yaccarino and her role at Twitter
Linda Yaccarino is a prominent figure in the media industry and has spent over 20 years at NBCUniversal, holding various leadership positions. Currently, she is responsible for overseeing all of NBCUniversal's global advertising and partnerships businesses. Yaccarino's appointment marks a significant milestone as she becomes the first female CEO of Twitter and the first to come from a non-tech background, distinguishing her from the previous CEOs, who all had tech-oriented backgrounds.
"If Twitter is looking to monetize better than they have been, then Linda would be the ideal person to make that happen," the chief media correspondent said.
"She's the kind of person that I can imagine Elon Musk needs," Ms Atkinson added. "She won't be rolled over." 
Twitter's challenges and the CEO's expected contributions
Twitter, under the ownership of Elon Musk, faces several challenges that require strategic leadership. One key area of concern is the decline in ad sales, which has impacted the platform's profitability. Yaccarino's extensive experience in advertising and partnerships, coupled with her successful track record in the media industry, positions her well to address this issue. Her expertise in monetization and brand collaborations could potentially boost Twitter's ad sales and restore its financial stability.
Another significant challenge that Twitter faces is the management of misinformation and hate speech on the platform. With intense scrutiny from the public and regulators, Yaccarino will need to devise effective strategies to handle these issues while preserving the platform's commitment to freedom of speech. 
Mr. Musk courted controversy when he fired thousands of staff upon his takeover, including people who had been tasked with dealing with abusive posts. Additionally, the upcoming 2024 US presidential election adds to the urgency of addressing these concerns and ensuring a responsible and transparent platform. He also overhauled the way the service authenticates accounts, charging for blue ticks. Ms. Yaccarino interviewed Mr. Musk and pressed him on what he was doing to reassure firms that their brands would not be exposed to risk.
Yaccarino's role as CEO will also involve navigating Twitter's future direction as an evolving social media platform. Musk has expressed his desire to reduce the platform's reliance on advertising and expand its functionalities to include features like payments, encrypted messaging, and phone calls, transforming it into what he calls "X, the everything app." Yaccarino's leadership and expertise in shaping NBCUniversal's streaming service and fostering collaborations with new media platforms like Apple News, Snapchat, and YouTube can contribute to achieving these goals
Yaccarino's impact on Musk's tweets
Interestingly, Yaccarino's influence on Elon Musk's tweeting habits was a notable factor in their professional relationship. During an interview, Yaccarino voiced her concerns about Musk's late-night tweeting and its potential for controversy.
He said that he would "aspire to tweet less after 3 a.m." but he wouldn't allow other people to dictate what he could and couldn't say. "That would be a diminishment of freedom of speech" 
After some initial resistance, Musk eventually agreed to be more cautious about his tweets, acknowledging his responsibility as the owner of Twitter. This exchange highlights Yaccarino's ability to communicate effectively with Musk and influence decision-making.
Conclusion
Linda Yaccarino's appointment as the new CEO of Twitter marks a significant shift in the platform's leadership and strategic direction. With her extensive experience in the media industry and expertise in advertising and partnerships, Yaccarino brings valuable insights and skills to address Twitter's challenges. As she assumes the role