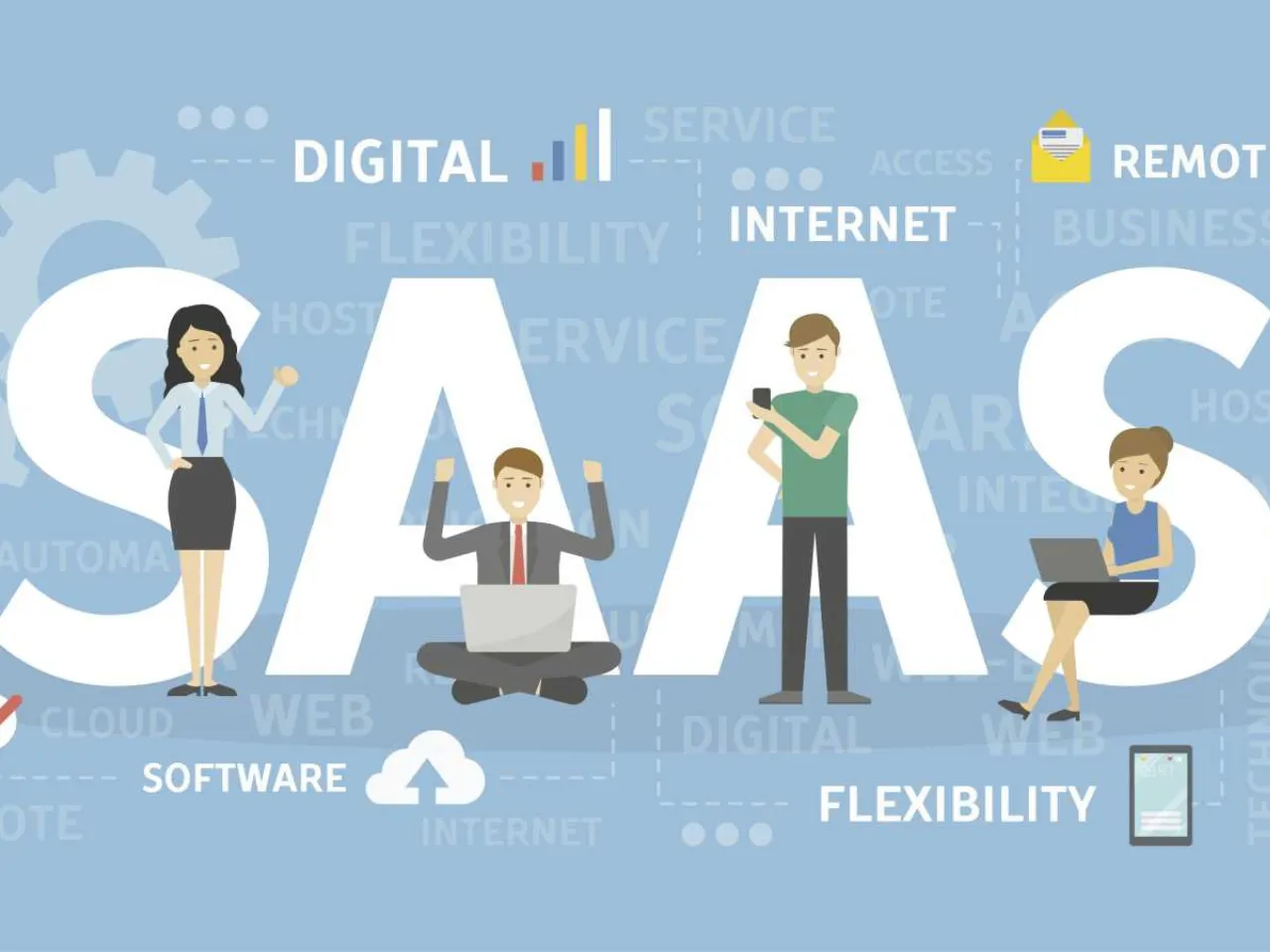 Software as a Service (SaaS) startups are revolutionizing the business landscape, providing customers with services through software platforms. 
These companies have the advantage of accessing a global market instantly and scaling their operations without increasing product delivery costs. In India, the SaaS sector has gained significant momentum, with numerous startups making their mark in the industry.
India currently boasts around 1,000 SaaS startups, including 10 unicorns, that collectively generate $2-$3 billion in annual revenue and employ nearly 40,000 people. The potential of the Indian SaaS space is immense, as it has the capacity to create a value of $1 trillion by 2030, according to the "Shaping India's SaaS Landscape" report released today by SaaSBOOMi.
Among the notable SaaS startups in Surat, including Dhiwise, Trezix, Ezee, VideoSDK, and Wishbook, have not only gained local clients in Gujarat and Chennai but have also made an impact in international markets like the UK and the US. They serve as inspiring examples for aspiring entrepreneurs and have contributed to the overall development of the SaaS ecosystem in India.
Surat, known as the diamond city of India, has emerged as a rising hub for SaaS startups. With over 2,530 startups in Surat, a substantial number of them are SaaS-based enterprises. These startups have collectively raised a significant amount of funding, demonstrating the growing interest and investment in Surat's SaaS ecosystem.
The success of Surat's SaaS startups can be attributed to various factors. Firstly, the city has access to a pool of local talent. The National Institute of Technology (NIT) institution produces skilled graduates who are well-versed in advanced technologies such as artificial intelligence and machine learning.
"NIT has got really good students. AI/ML and next-gen knowledge and other latest tech are taught in this college," says TreZix's Calcuttawala.
Moreover, Surat has managed to attract talent from major cities like Mumbai, Pune, and even Bengaluru. This migration of software engineers to Surat has further bolstered the development of the SaaS ecosystem in the city.
Additionally, its well-established industries, such as diamond manufacturing and textiles, have played a significant role in the growth of SaaS startups. These startups have focused on providing tailored solutions to meet the specific needs of these industries, enabling them to digitize and modernize their operations in a competitive digital world.
Another advantage that Surat offers to startups is affordability. The city's lower cost of living and skilled software programmers are available at a lower cost making it an attractive destination for entrepreneurs. This cost advantage, combined with a growing startup ecosystem, creates a favourable environment for SaaS ventures to thrive.
While Surat's SaaS startups face challenges in terms of visibility and securing funding, there is a growing recognition of their potential. Venture capital firms like Accel, India Quotient, Together Fund, and Upekkha have shown interest in investing in startups from smaller towns like Surat, indicating the increasing confidence in Surat's SaaS enterprises.
In conclusion, the SaaS sector in India is witnessing remarkable growth, with numerous startups making waves both domestically and internationally. Surat, with its rising prominence as a hub for SaaS startups, exemplifies the potential of smaller towns in driving the industry's expansion.
The combination of local talent, industry-specific solutions, affordability, and investor interest positions Surat as an emerging force in the Indian SaaS landscape. With sustained support, Surat has the opportunity to make a significant impact and contribute to the projected $1 trillion value that the Indian SaaS space can achieve by 2030.
Also Read: