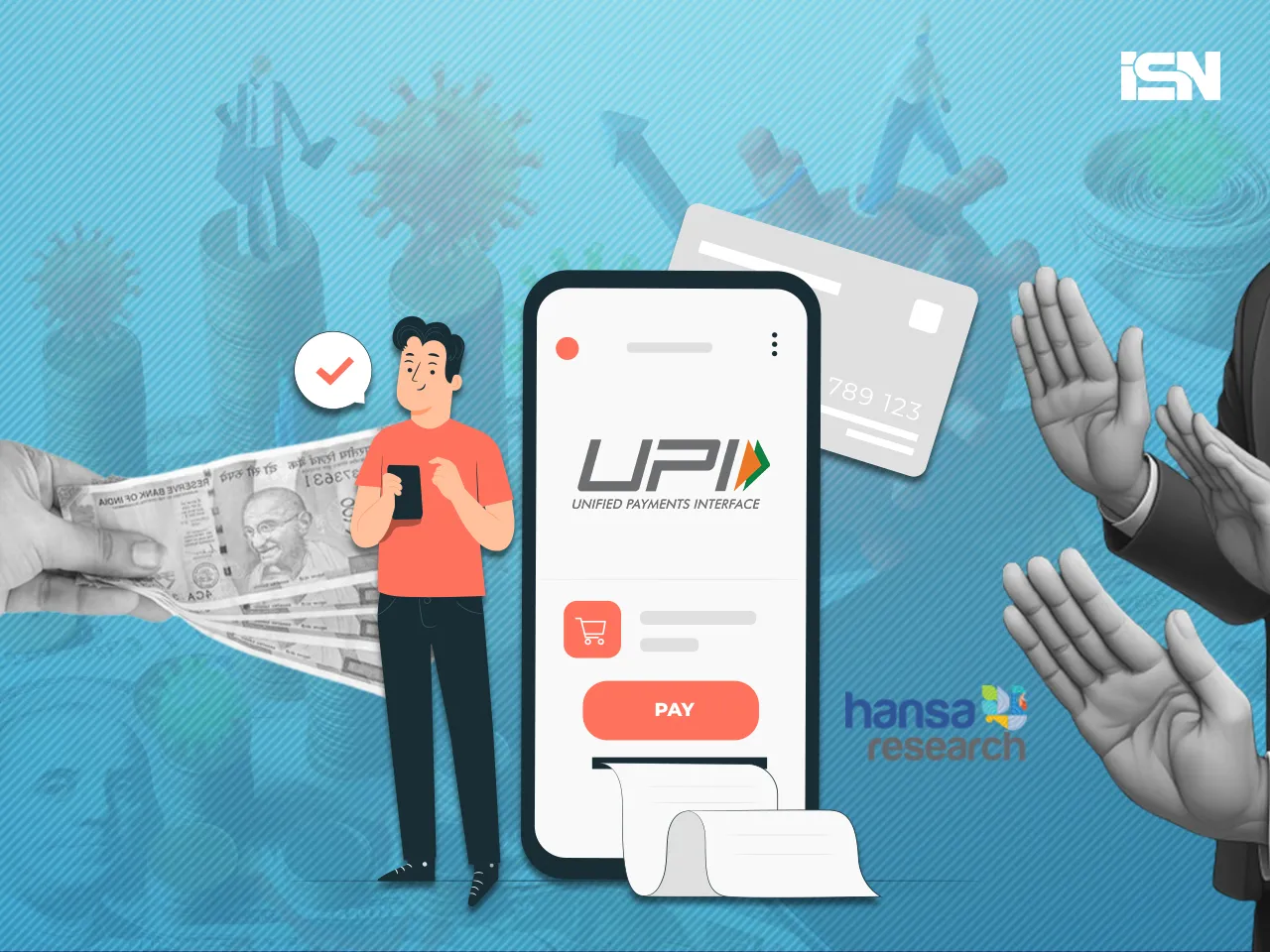 The latest DigiPay CuES Survey conducted by Hansa Research has unveiled a significant shift in consumer behavior, with 58% of participants reporting a decrease in cash transactions since the pandemic.
The trend is particularly pronounced among older consumers, aged 35 and above, indicating a broader acceptance of digital payment methods across demographics.
The rise of online payments apps and BNPL
Needless to say, Since the start of Digital India initiative, Mobile payment apps are gaining traction due to their ease of use and instant payment capabilities.
The survey highlights that one in three consumers has used a "buy now, pay later" (BNPL) option in the past year, signaling its growing mainstream acceptance in India. Notably, mobile payment apps are becoming increasingly popular in non-metro cities and among older and lower socio-economic groups, the report said.
Consumer usage 
The top three digital transactions made by consumers through payment apps are bill payments (75%), money transfers (57%), and online shopping (51%). Trust and safety perceptions have improved, with an 88% approval rating for enhanced safety features in mobile payment apps. ICICI Bank's iMobile has been particularly recognized for its security features.
Who is leading in Net Promoter Score (NPS)?
The Net Promoter Score (NPS), which measures customer loyalty, shows a significant spread between the highest and lowest scores among payment apps, reflecting diverse user experiences. Trust and security, offers and rewards, service range, transaction speed, limits, and ease of use are the top factors influencing consumer preferences.
Axis Mobile App leads in NPS, followed by ICICI Bank's iMobile Pay and BHIM. CRED stands out among non-bank apps for its offers, cashback, and innovation, the report mentioned.
Piyali Chatterjee, National Head – Customer Experience (CX), Hansa Research, commented, "Our benchmark research aims to help brands identify adjustments that could have the biggest effects on enhancing service quality. Despite an improvement at an Industry level, a 20+ point spread persists between the highest and lowest Net Promoter Score. These disparities are a reflection of the varied user experiences across payment apps. In order to gain favour among consumers, brands need to focus on creating value through more services, offers and providing a versatile platform."
The Methodology
The DigiPay CuES 2023 survey, encompassing over 3,000 responses, assesses 12 mobile payment brands across various demographics. The study aims to provide insights into the evolving digital payments landscape and factors influencing customer loyalty.
According to DigiPay, Brands evaluated include Amazon Pay, Axis Mobile, BHIM, CRED, Google Pay, iMobile Pay (ICICI Bank), MobiKwik, Paytm, PayZapp (HDFC Bank), PhonePe, Whatsapp Payments, and YONO (SBI).