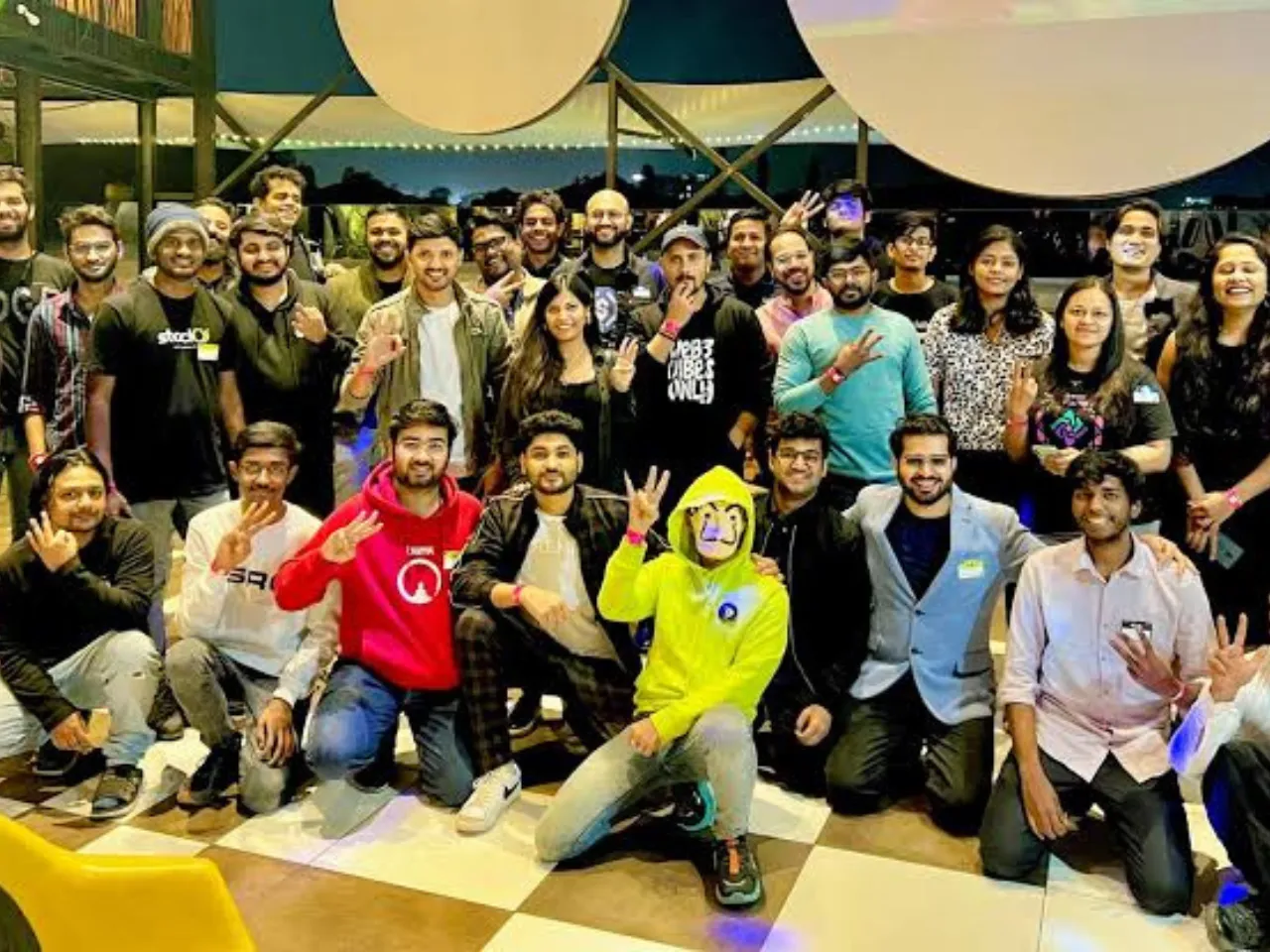 Graviton, a Web3-focused accelerator catering to emerging markets, has unveiled the first cohort of startups for 2023.
The accelerator received an overwhelming response of over 350 applications from Indian startups operating in various Web3 infrastructure sectors, including DeFi payments, decentralized identities, NFT trading, real-world asset tokenization, and GameFi.
After a rigorous evaluation process, the accelerator selected seven Indian projects for its cohort: Spydra, Strive, Zoth, Wall, GETSecured, Fetcch, and  GG Nation.
These teams will receive an initial investment of up to $50,000 from Graviton, along with valuable mentorship, networking opportunities with global venture capitalists, access to future institutional funding, and technical grants from renowned Web3 brands.
Let's take a closer look at the startups that made it to Graviton's first cohort:
Know about the selected startups:
Leading the pack is Spydra, an enterprise-facing, low-code asset tokenization product co-founded by Manish Tewari and Ashwath Govindan, both alumni of IIT Varanasi. Spydra empowers businesses to tokenize both online and offline assets on the blockchain, providing enhanced security and efficiency.
Manish, renowned as the former CEO of Koovs.com, India's pioneering e-commerce firm listed on a stock exchange, brings valuable expertise to the table. His successful ventures, including Pokkt.com and PiggyRide.com, have raised millions of dollars and expanded internationally.
Ashwath's background in Microsoft, blockchain development, and collaboration with government and private entities complement Spydra's mission.
Strive, another trailblazing startup is revolutionizing the NFT landscape. Founded by Kartik and Sanhitha, Strive offers a utility protocol for NFTs, enabling monetization, renting, trading, and sharing. With an SDK for NFT projects and a utility marketplace, Strive provides a comprehensive infrastructure layer. Kartik's experience as a Blockchain Researcher at UC Berkeley and his success in blockchain consulting and fundraising strengthen Strive's growth potential. Sanhitha's expertise in tokenomics, whitepapers, and DeFi modeling adds depth to the team's capabilities.
Zoth is making waves as an alternative asset investment platform focused on tokenization and on-chain trading of high market-cap assets, such as gold. Koushik Bharghav and Pritam Dutta, the co-founders, have been building Zoth since 2022. Koushik's research background in blockchain technology at UC Berkeley and his work at NTU Singapore and ASTAR IHPC lay a strong foundation for Zoth's success. Pritam's leadership experience at AB-Inbev, his successful fintech, and web3 initiatives, and the establishment of Eagle10 Ventures contribute to Zoth's growth.
Wall addresses the critical challenge of user acquisition in the Web3 space with its web3 community growth platform. Co-founded by Anuj and Amar, Wall creates interactive and incentivized quests for new users, tracking their progress through on-chain proofs and data dashboards. Anuj's diverse background, including professional poker playing and experience in the founder's office at Ola, brings a unique perspective to Wall's development. Amar's expertise in web3 communities and sales leadership ensures the creation of user-friendly products.
GETSecured emerges as a one-stop security and risk assessment platform for retail and institutional investors in the Web3 space. Founder Tamaghna brings over 20 years of experience in tech and AI, with numerous innovation awards under his belt. Leveraging community insights, GETSecured offers investors actionable intelligence to objectively assess the volatility, security, and risks associated with web3 projects. Tamaghna's thought leadership and influential presence on LinkedIn further enhance GETSecured's credibility.
Fetcch takes the stage as a decentralized payments connectivity network, facilitating seamless connections between users, wallets, and dApps. With the ability to issue cross-chain, composable wallet IDs, Fetcch provides users with a unified identity across multiple chains. Founder Mandar, with his background in health tech and previous successful ventures, including the creation of Innfluenco studios, brings a wealth of experience to Fetcch. Satyam, serving as the CTO, contributes expertise in distributed systems, compilers, VMs, and blockchain technology, ensuring Fetcch's products are user-friendly and decentralized. Satyam's passion for open-source projects and his previous work with Komet and Bayze add valuable technical insights to Fetcch's development.
Lastly, GG Nation, led by co-founders Abhinandan, Hariansh, and Manan, is pioneering the category of student gaming platforms. GG Nation provides a comprehensive in-app experience for student gamers, enabling them to organise into college gaming clubs, learn, receive coaching, and compete in multiplayer video games. Abhinandan's experience in co-founding and launching sports leagues, Hariansh's competitive gaming background, and Manan's advisory work in the web3 space contribute to GG Nation's mission of becoming a distribution network for popular games, fostering grassroots cohorts, and serving as a launchpad for upcoming titles.
As the Web3 ecosystem continues to gain traction, these startups are at the forefront, revolutionizing various industries with their innovative solutions. From asset tokenization and NFT utility to alternative asset investments, user acquisition, security, and decentralized payments, each company brings unique expertise and vision to reshape the digital landscape.
With their talented teams and cutting-edge technologies, these startups are poised to drive the next wave of digital transformation and usher in a new era of possibilities in the Web3 space.
Graviton has garnered support from 10 blockchain venture capital firms, including Hashkey Capital, NGC Ventures, G1 Ventures, Infinity Ventures Crypto (IVC), Ascensive Assets, Moonrock Capital, Stacker Ventures, 369 Capital, MH1 Ventures, and GravityX Capital. It also enjoys the backing of notable angel investors in the Web3 space.
The selected startups will receive guidance from industry mentors, including experts like Arjun Kalsy, Karan Ambwani, Parth Chaturvedi, and other senior Web3 professionals.
Graviton has formed partnerships with global technology ecosystems, such as Sei Network, Chainlink Foundation, dYdX, Eclipse, and Spheron, to provide grants and credits to early-stage founders participating in the program.
Also Read: