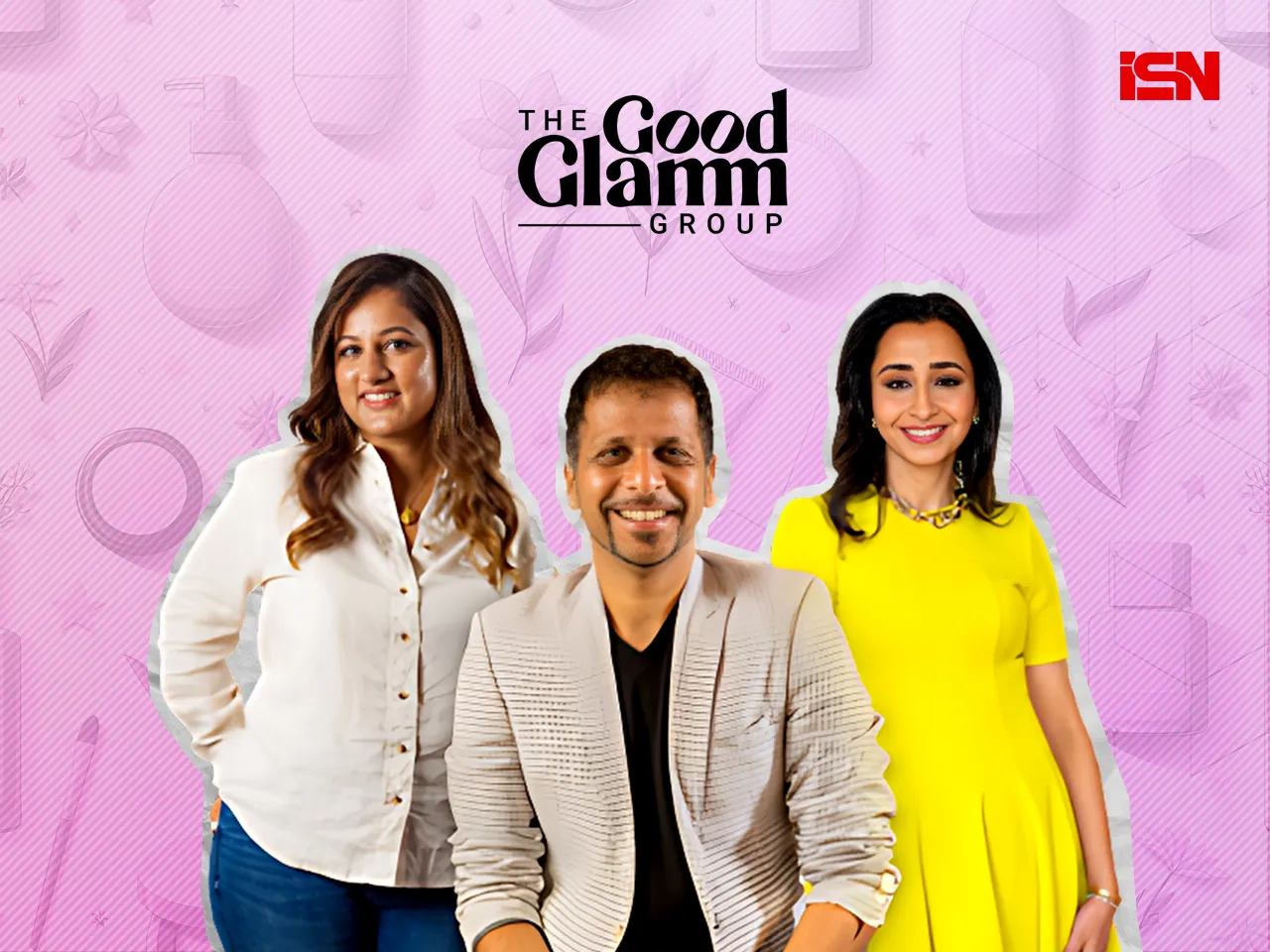 In the ever-evolving landscape of business and entrepreneurship, one name is making waves with its remarkable journey - Good Glam Group. Co-founded by the visionary Priyanka Gill, this dynamic company is setting its sights on a remarkable goal - an Initial Public Offering (IPO) within the next two years.
In this article, we will delve into the story of Good Glam Group, exploring its origins, its rise to prominence, and the ambitious path it has charted towards an IPO.
With an impending IPO just two years away, the Group's Co-founder, Priyanka Gill, sheds light on their journey towards becoming a profitable powerhouse. 
The Good Glamm Group, founded in 2017, is making headlines for its remarkable journey in the beauty and personal care industry. Led by CEO Darpan Sanghvi, the company faced a significant challenge during the COVID-19 pandemic when its Series C round was suddenly pulled. With cost optimization, expanded offline presence, and strategic acquisitions, this company is making quite a buzz. 

Strategic expansion and bold moves
Determined to turn the tide, The Good Glamm Group made bold moves that would redefine their trajectory. After securing the much-needed funds, they acquired POPxo, India's largest online community of women, boasting a staggering 88 million users. This strategic move significantly expanded the brand's digital reach.
But they didn't stop there. The brand also doubled down on its offline strategy, increasing the number of offline point-of-sale locations from 500 to an impressive 10,000 during the pandemic. To add a touch of glamour, they launched a 3,000 sq ft flagship store in Mumbai's Juhu neighbourhood. And, not to forget, they brought actor Shraddha Kapoor on board as an investor and brand ambassador.
However, it hasn't been all sunshine and rainbows for Good Glamm Group. They've faced their fair share of challenges, just like any hero in a movie. But, it's the way they've tackled these hurdles and learned from them that makes their story inspiring.
The Good Glamm Group brands
The Good Glamm Group, a diversified conglomerate, has restructured into three key divisions: Good Brands Co, Good Media Co, and Good Creator Co.
Good Brands Co is known for its portfolio of direct-to-consumer beauty and personal care brands, including MyGlamm, St Botanica, and The Moms Co. Good Media Co focuses on digital media platforms such as POPxo, ScoopWhoop, and MissMalini, while Good Creator Co manages influencer companies and recently launched the Good Creator Co (GCC) App. 
Adding another feather to their cap, they introduced the Good Community—an omnichannel, interest-based network of communities across India. In Sanghvi's words, it's an industry-first move, shaping the future of direct-to-consumer brands through engaged communities.
The Payoff: Unicorn status
In the financial year 2020-21, the Good Glamm Group reported consolidated revenue of over Rs 49 crore and a net loss of Rs 43.6 crore. However, in the following financial year 2022-23, the losses surged significantly, reaching Rs 272.9 crore.
Additionally, the group's current revenue run rate stands at $120 million. This data indicates a substantial increase in losses while still maintaining a notable revenue rate.
Good Glamm, formerly MyGlamm, achieved unicorn status in November 2021 by securing $150 million in a Series D funding round, co-led by private equity firms Prosus Ventures and Warburg Pincus.
The substantial investment elevated the company's valuation to $1.2 billion, propelling it into the exclusive club of privately held startups valued at $1 billion or more. 
Further plans
The company aims to gradually expand into an omnichannel presence across all consumer shopping channels.
In the upcoming year, The Good Glamm Group has plans to enter the men's grooming category through a joint venture with none other than Akshay Kumar. Furthermore, their global aspirations have already taken root with a foray into newer markets, starting with the UAE. And the grand finale? An IPO in early 2025!
Charting the Path to IPO
The Good Glamm Group has set its sights on an IPO in two years, and the cornerstone of its journey is unequivocally the attainment of profitability. As Gill eloquently puts it, "Today, profitability has become a key drive for all of us. And the way that all of us are doing it, is through looking at the revenue coming in, trying to increase that as much as possible...new revenue streams, launches we can do, consumer bases that we can tap, and looking at the costs and the bottom line and trying to really optimize and find new efficiencies."
As Good Glam Group paves its way towards an IPO, the future looks promising. The company's dedication to empowerment, inclusivity, and authenticity has resonated with its audience, setting it apart in a competitive market. With a dynamic portfolio of brands and a strong online presence, it is well-positioned for future growth.
According to the startup, The IPO will not only provide the company with the necessary capital to expand its horizons but also mark a momentous step in its journey. It will open new doors of opportunities, allowing Good Glam Group to continue its mission of redefining beauty and wellness standards.
The approach is simple yet effective: rely on a content-creator-community-commerce strategy to fuel the funnel. This is where the significant amount of content seeded through Good Creator Co and Good Media Co becomes vital, granting them access to over 200 million active users every month.
The Good Glamm Group's journey towards an IPO holds great potential, and it will be interesting to see how they capitalize on this opportunity. With a track record of prioritizing profitability and a strong growth trajectory, the future appears promising. As they step into the realm of public listing, the coming years will reveal the company's evolution and impact on the market. Let's watch as this exciting chapter unfolds.