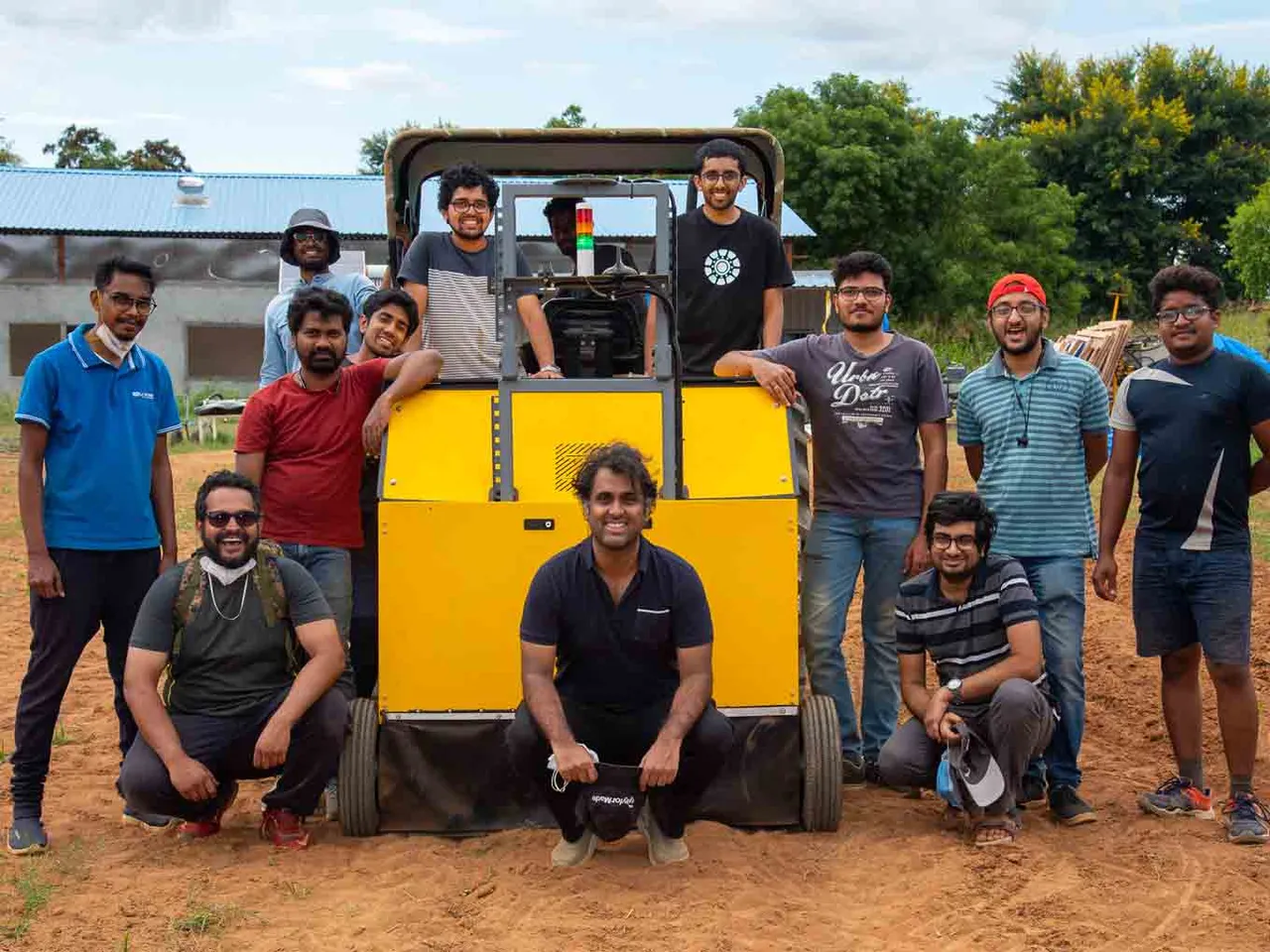 Bengaluru-based TartanSense, an agritech robotics startup, announced on Wednesday that it has raised $5 million (about Rs 37 crore) in a Series A funding round with an aim to expand the growth of its business.
The round was led by FMC Ventures and Omnivore with participation from Blume Ventures. This takes the company's total funds raised to $7 million. In March 2019, The agritech startup had raised $2 million in a seed round.
TartanSense manufactures small agricultural robots with AI-assisted computer vision to aid small farms in lowering costs and increasing profits. Through its robotics technology, It provides a cost-effective precision agricultural solution for all key farming tasks, including seeding, spraying, weeding, and harvesting.
TartanSense was founded in 2015 by Jaisimha Rao, a Carnegie Mellon University alumnus who returned to India after working as a quant on Wall Street.
BladeRunner, TartanSense's latest robot, can recognize, accurately locate, and mechanically remove undesired weeds, as well as spot spray on the desired crop, according to a company's statement, lowering chemical usage by 45 percent and increasing weeding efficiency by seven times.
Jaisimha Rao, Founder, TartanSense, said, "Our mission is to make smallholder farmers wealthier by shipping monetizable robots. TartanSense will have the world's largest fleet of agriculture robots in the next 18 months."
TartanSense is assisting smallholder farmers who are experiencing low yields due to two factors: ineffective chemical spraying procedures and unpredictable farm labor.
TartanSense's robots offer a cost-effective precision agricultural solution for all key farming processes, including planting, spraying, weeding, and harvesting, lowering cultivation expenses while increasing crop yields.
India is the world's largest cotton grower, according to TartanSense, with 33 million acres under cultivation and an average weeding cost of $100 per acre. Cotton weeding alone has a market potential of more than $3 billion per year. TartanSense intends to concentrate on cotton and other crops with significant weeding costs.
"TartanSense's innovation in precision agritech can accelerate the transformation of Indian agriculture. We were privileged to be one of the first institutional investors in TartanSense, and remain so as the startup reaches new milestones," said Mark Kahn, Managing Partner at Omnivore.
Also Read:
Follow IndianStartupNews on Facebook, Instagram, Twitter for the latest updates from the startup ecosystem.