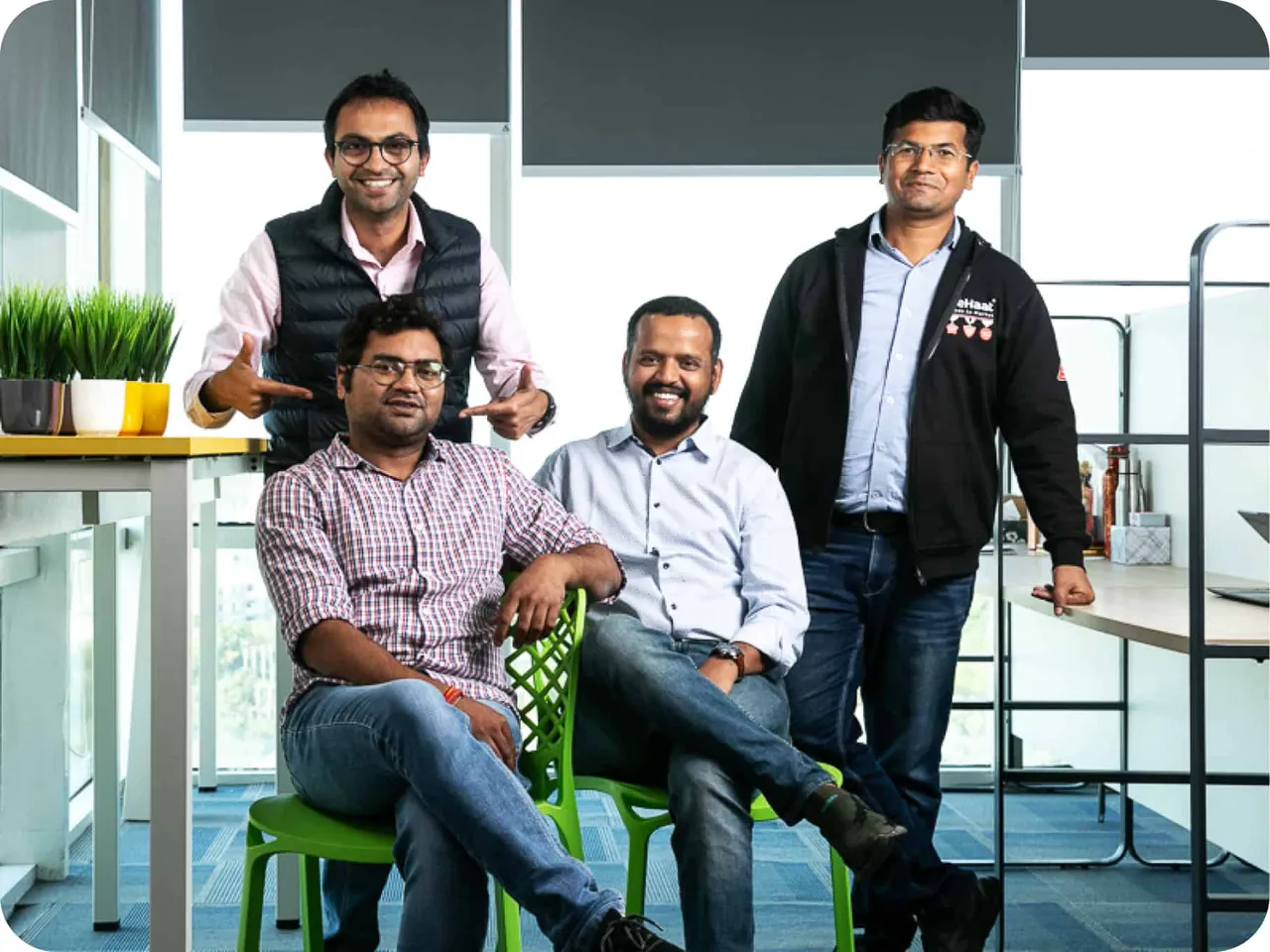 Agritech startup DeHaat has announced the acquisition of the fruit export business of Freshtrop Fruits, an Ahmedabad-based fruit export company, for an undisclosed sum.
The development comes almost a year after it raised $60 million in a Series E round led by Sofina Ventures and Temasek Holdings. 
The Series E round, which took the startup's valuation between $700 and $800 million, also saw participation from existing investors, including RTP Global Partners, Prosus Ventures, and Lightrock India.
Expanding capabilities and network
Through this acquisition, DeHaat will get Freshtrop's extensive export network, including its grading, packing, and precooling centres, as well as its manpower and top leadership team.
Freshtrop, known for exporting grapes, pomegranates, and mangoes to countries like the UK and the European Union, brings over 25 years of experience and technological innovation to DeHaat's portfolio, according to a release.
Vision and synergy
Shashank Kumar, co-founder and CEO of DeHaat, said the investment aligns with the startup's vision to boost grape exports from India and develop new grape varieties through research and development. 
He highlighted the synergies between the core competencies of DeHaat and Freshtrop, noting that Freshtrop's team, including the founding family, will continue to be actively involved in the business.
"We are super excited about this collaboration to grow the grapes and overall agri-export business together. Each member of the Freshtrop's founding family along with the larger team will continue to remain actively involved in the business and DeHaat will bring its network and resources for market expansion, development of new grape varieties & technology-led deeper pre-harvest support to the associated farmers," said Shashank Kumar, co-founder and CEO, DeHaat in the statement.
What does DeHaat do?
DeHaat, founded in 2012 and based in Patna and Gurugram, offers comprehensive agricultural services to farmers, including high-quality agri inputs, customized farm advisory, access to financial services, and market linkages for selling produce. 
The startup claims to serve over 2 million farmers across 11 states in India.
How well DeHaat is performing financially?
Despite reporting a 253% year-on-year rise in its FY22 loss, DeHaat's gross revenue grew significantly in FY23. The startup, which has expanded its footprint across multiple states and serves many farmers, sees this partnership operational from the upcoming grape harvesting season. 
The startup expects to strengthen the fruit value chain from India, offering better market access and price discovery to Indian farmers.