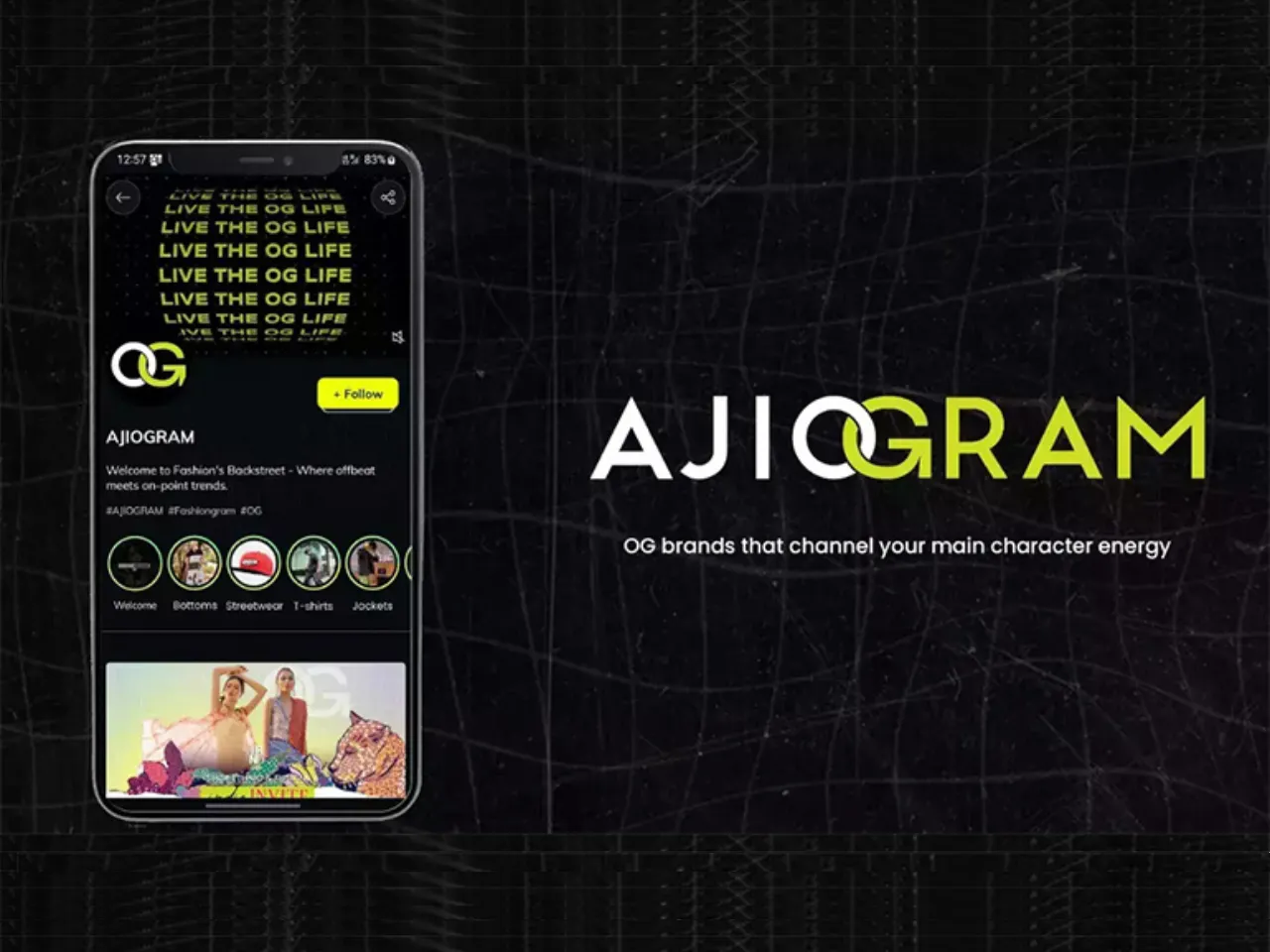 Indian fashion e-tailer AJIO today announced the launch of AJIOGRAM, a platform that is designed to bolster direct-to-consumer (D2C) brands. 
According to the company's statement, the content-driven interactive e-commerce platform is aimed at revolutionizing the way Indian fashion startups reach their audience. 
Focused on empowering startups
The platform, which users can access through the AJIO app, aims to onboard 200 exclusive homegrown D2C brands by the following year.
The company said that this will provide customers with a plethora of choices ranging from streetwear to various fashion niches like artisanal, minimalistic, and sustainable fashion.
Commenting on the launch, Vineeth Nair, CEO, AJIO, said, "The emerging new generation of shoppers seek more than just a product from the brand; they seek a vision and a purpose. Over the past few years, the Indian D2C revolution has produced numerous brands that have aced innovative and mindful fashion. AJIOGRAM will bring these brands under one umbrella, helping them scale and accelerate their growth while leveraging AJIO's seamless shopping experience. With this initiative, we aim to empower the next 100 fashion startups to emerge from India."
Enabling purpose-driven shopping
AJIO said the AJIOGRAM is focused on consumers who seek a deeper connection with the brands they patronize, focusing on their stories, community impact, and social values.
Pallavi Desai, Co-founder, Creatures of Habit, said, "As a young, content-driven startup, we haven't listed on a marketplace till now since we had no space to tell our story. We decided to partner with AJIO because they give the brands a canvas to communicate with customers through the content they are creating, helping put the products in context and making it easier to connect and communicate with customers."
How will it benefit brands?
Urban Monkey, Supervek, Quirksmith, KRÁ Life, Creatures of Habit, Cecil, Truser, Fancypants, MIDNIGHT ANGELS BY PC, Monks of Method, Crafts and Glory, among others, are some of the brands that will be available on AJIOGRAM.
The platform will provide Brands with dedicated support to scale and achieve strategic growth, enjoy higher visibility, and engage in creative storytelling. Additionally, AJIO will offer long-term brand-building support, including integration with its influencer ecosystem and co-planning support to help brands build margins and accelerate revenue growth.