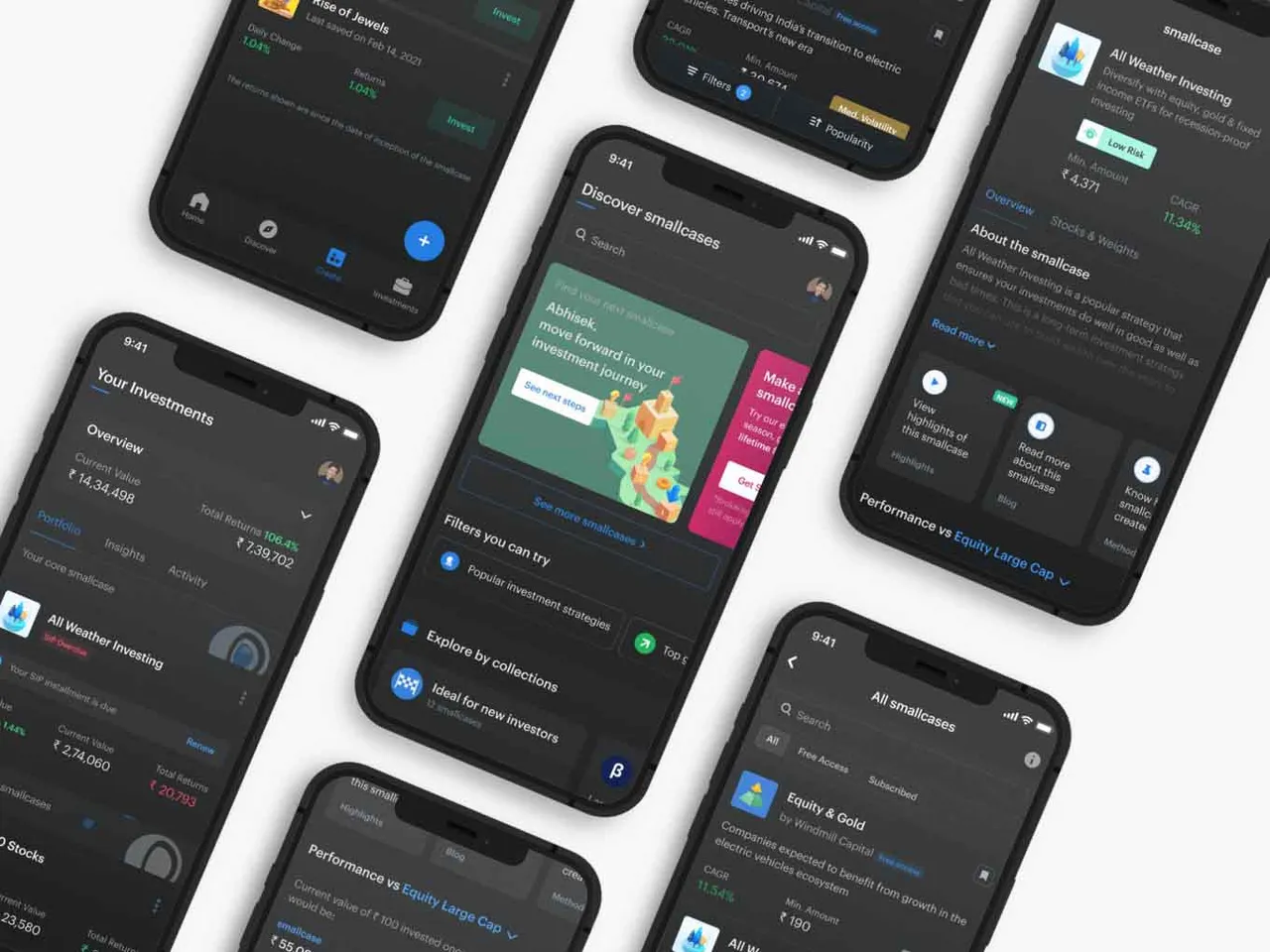 India-based Smallcase, a wealth management platform, has raised $40 million in a Series C funding round led by global and domestic investors Faering Capital, Amazon, Premji Invest, Sequoia Capital.
Existing investors who participated in the round include Sequoia Capital India, Blume Ventures, BEENEXT, DSP Group, Arkam Ventures, WEH Ventures, and HDFC Bank.
The participation of new investors Amazon and Premji Invest in the recently completed funding round is the biggest positive for Smallcase. This is Amazon's first investment in a wealth management company.
The fund's proceeds will be used to develop user-centric investment products that will the company encourage individual investors to show their participation in the stock market, the blogpost said.
The startup is also aiming to continue building simple, transparent, and delightful experiences and platforms while delivering more value to its users and partners.
The Bengaluru-based startup has raised over $65 million to date (including the latest funding round). Sameer Shroff, co-founder and Managing Director at Faering Capital, will join Smallcase's board of directors following the funding round.
Smallcase, founded by IIT Kharagpur alumni Vasanth Kamath, Anugrah Shrivastava, and Rohan Gupta, is known for offering in-house licensed professionals' portfolios of stocks and exchange-traded funds, as well as access to independent investment managers, brokerages, and wealth platforms.
It has partnerships with a dozen brokerages across the country and distributes its products through broker partners, wealth advisers, and offline agents, with a total workforce of 200.
The startup is developing an ecosystem of more than 250 capital markets businesses, including brokerages, advisors, investment managers, and digital wealth platforms, to offer a new, fast-growing category of investment products.
Co-founder Kamath commented on the transparency and other user-centric features, saying, "We are excited for our roadmap and the future and remain incredibly grateful to our users, partners, and team for their constant love, support, and feedback."
Since its inception, the six-year-old wealth management platform has onboarded over 3 million users, transacting $2.5 billion in its platform every year, the blogpost added.
Also Read:
Follow IndianStartupNews on Facebook, Instagram, Twitter for the latest updates from the startup ecosystem.