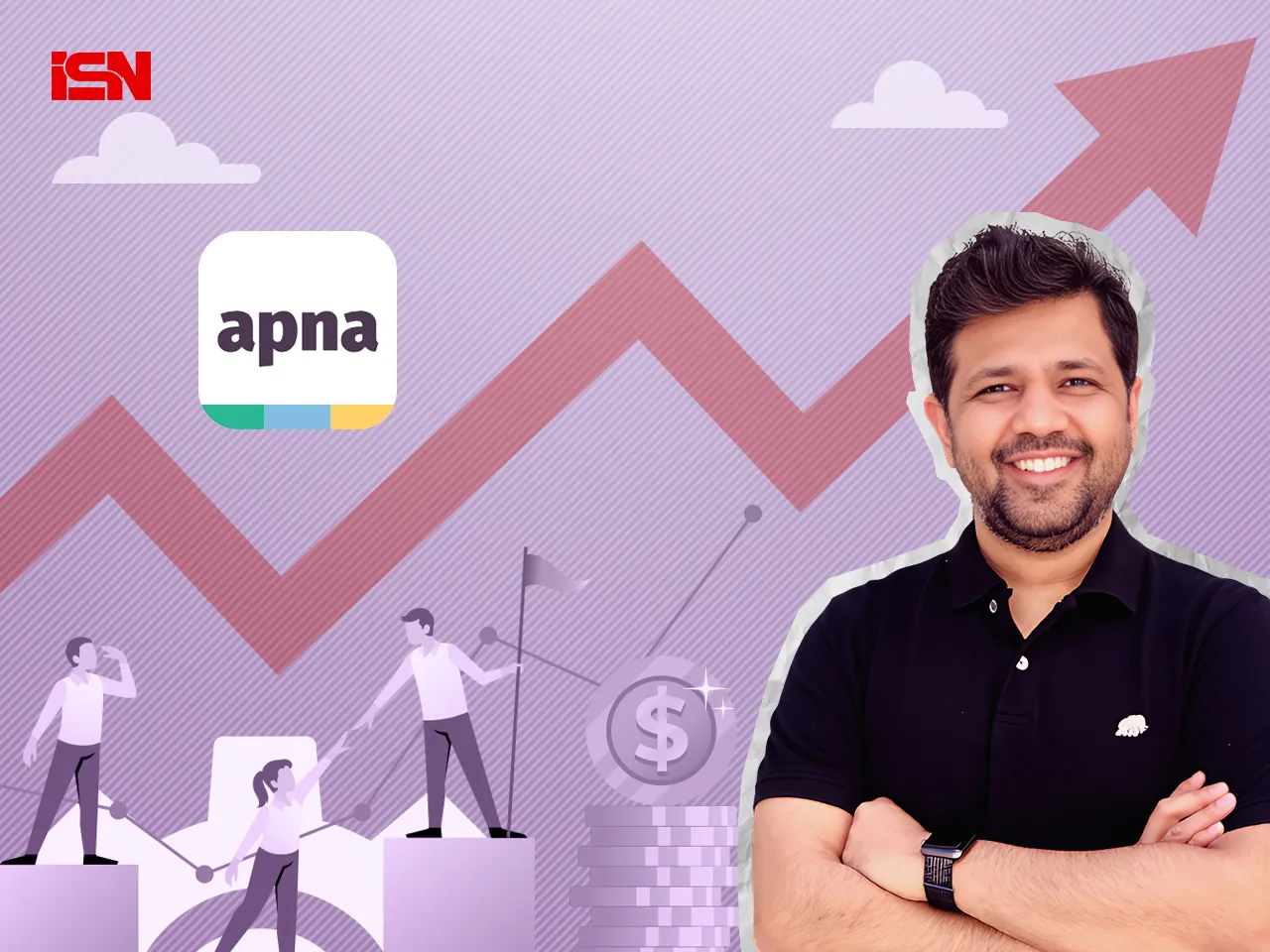 In the fiscal year 2022-23, Bengaluru-based Apna has registered a substantial growth in its operating revenue. 
The company reported an operating revenue of Rs 180.2 crore, marking a significant 182% increase from Rs 63.8 crore in the prior fiscal year.
Including other incomes, such as interest income from fixed deposits and current investments amounting to Rs 7.8 crore, the total revenue for FY23 was Rs 188.1 crore, up 186% from Rs 65.7 crore in the previous year.
Understanding Apna's business model and offerings
Founded by Nirmit Parikh in 2019, Apna started off as a networking platform primarily for blue- and grey-collar workers.
Evolving over time, the startup now caters to white-collar professionals as well, often drawing parallels with LinkedIn. 
The main revenue for the company stems from its recruitment solutions. It now showcases a variety of job listings that span across categories, from work-from-home to night shifts.
In a significant move towards global expansion, Apna now features job postings from international locations including Singapore, the UAE, and Poland.
A look at Apna's expenditure in FY23
While FY23 saw robust revenue growth for Apna, it also witnessed a rise in the company's losses. The firm recorded a loss of Rs 120.3 crore, a 7% increase from Rs 112.5 crore in FY22.
Total expenses surged to Rs 308.4 crore, up 73% from Rs 178.3 crore in the preceding year. 
A notable portion of these expenses, Rs 203.7 crore (or 66% of total expenditure), was allocated to employee benefits. This marked a 162% increase from the prior year, hinting at a likely expansion in the company's workforce. Apna's current employee strength stands at 924. 
Additionally, Apna reduced its advertising expenses by 28%, bringing it down to INR 62 Cr from INR 86 Cr in FY22.
Who backs Apna?
In 2021, Apna entered the unicorn startup club after raising $100 million. The startup is backed by notable investors, including Tiger Global, Peak XV Partners, and Lightspeed India, among others.
What does Apna do?
At its core, Apna aims to connect employers with potential employees efficiently. The startup, which is now available in over 70 cities, claims to have a user base exceeding 40 million. 
It leverages its advanced algorithm to ensure skill-based matching between job seekers and employers, taking into account their skills, experiences, and preferences.