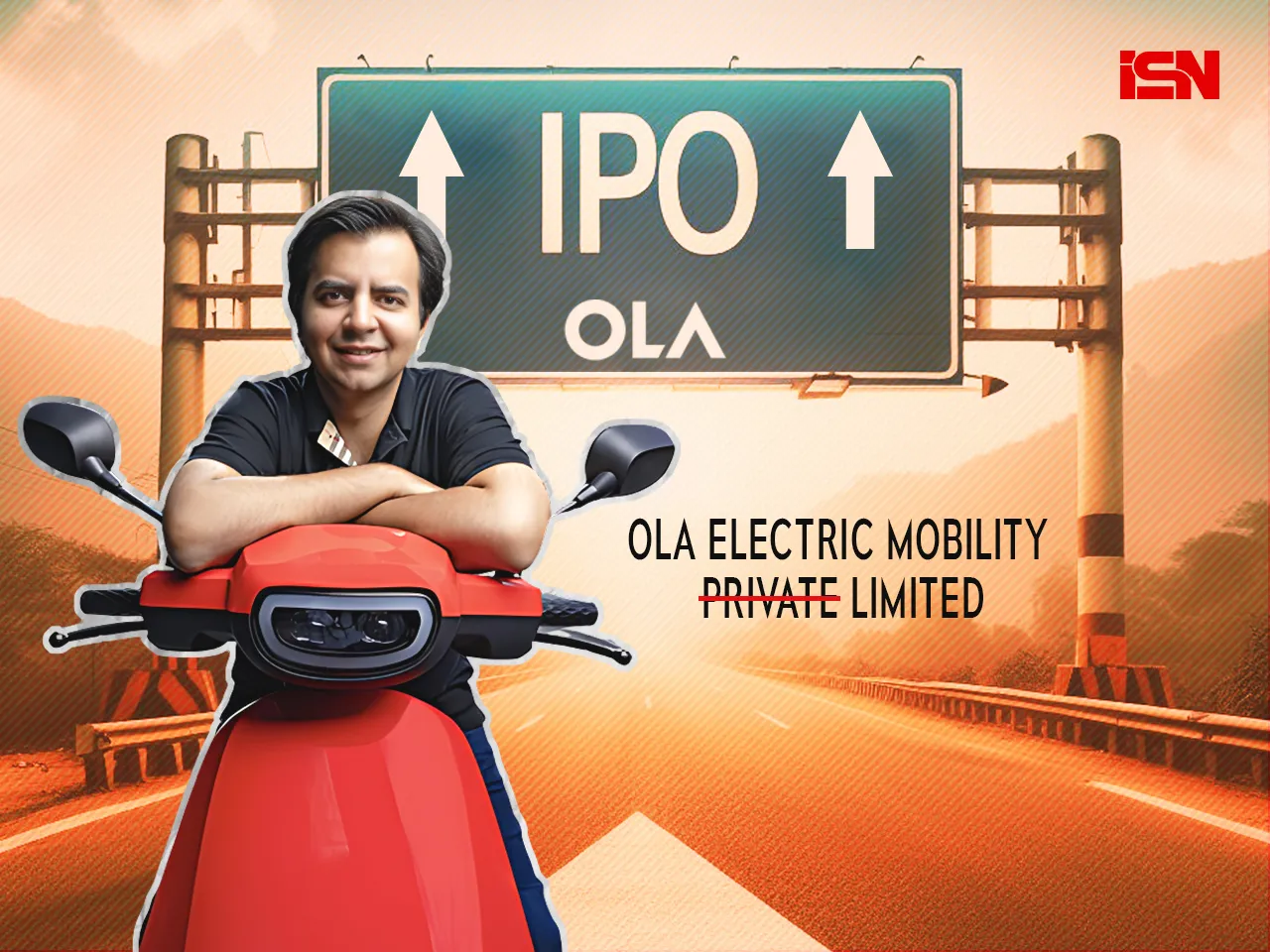 Bhavish Aggarwal-led Ola Electric, which battles with Ather Energy, has transitioned from a private company to a public one, signalling a major leap towards its anticipated Initial Public Offering (IPO). 
The move is a strategic step that companies typically undertake before listing on the stock exchange. With this change, the EV maker has also updated its corporate identity, renaming itself from Ola Electric Mobility Private Limited to Ola Electric Mobility Limited.
Financial moves and market position
In financial terms, Ola Electric has fortified its monetary base, raising Rs 3,200 crore through a funding round that combines equity and debt. Temasek and the State Bank of India have emerged as notable backers in this round.
Despite reporting a consolidated loss of Rs 784.15 crore for FY22, the company's income showed a remarkable fourfold increase compared to the previous year. Ola Electric boasts a substantial market share of nearly 35% in the electric two-wheeler segment in India and has sold close to 1.5 lakh scooters in FY22.
Expansion and innovation
To sustain its growth and market leadership, Ola Electric is not just looking at expanding its product range but also at enhancing its manufacturing capabilities. The company has initiated the development of a 5 GWh capacity lithium-cell manufacturing plant in Krishnagiri, Tamil Nadu.
According to the company, the plant is heralded as the first of its kind in India with the aim to scale up to a staggering 100 GWh.
IPO aspirations 
With an eye on an early 2024 IPO, Ola Electric aims to secure up to $700 million through this public offering. According to multiple media reports, The funds are expected to fuel further expansion, invest in cutting-edge technology, and reinforce the company's position in the cutthroat electric mobility sector.
Ola Electric has already brought on board financial powerhouses like Kotak Mahindra Capital and Goldman Sachs to steer this endeavour.