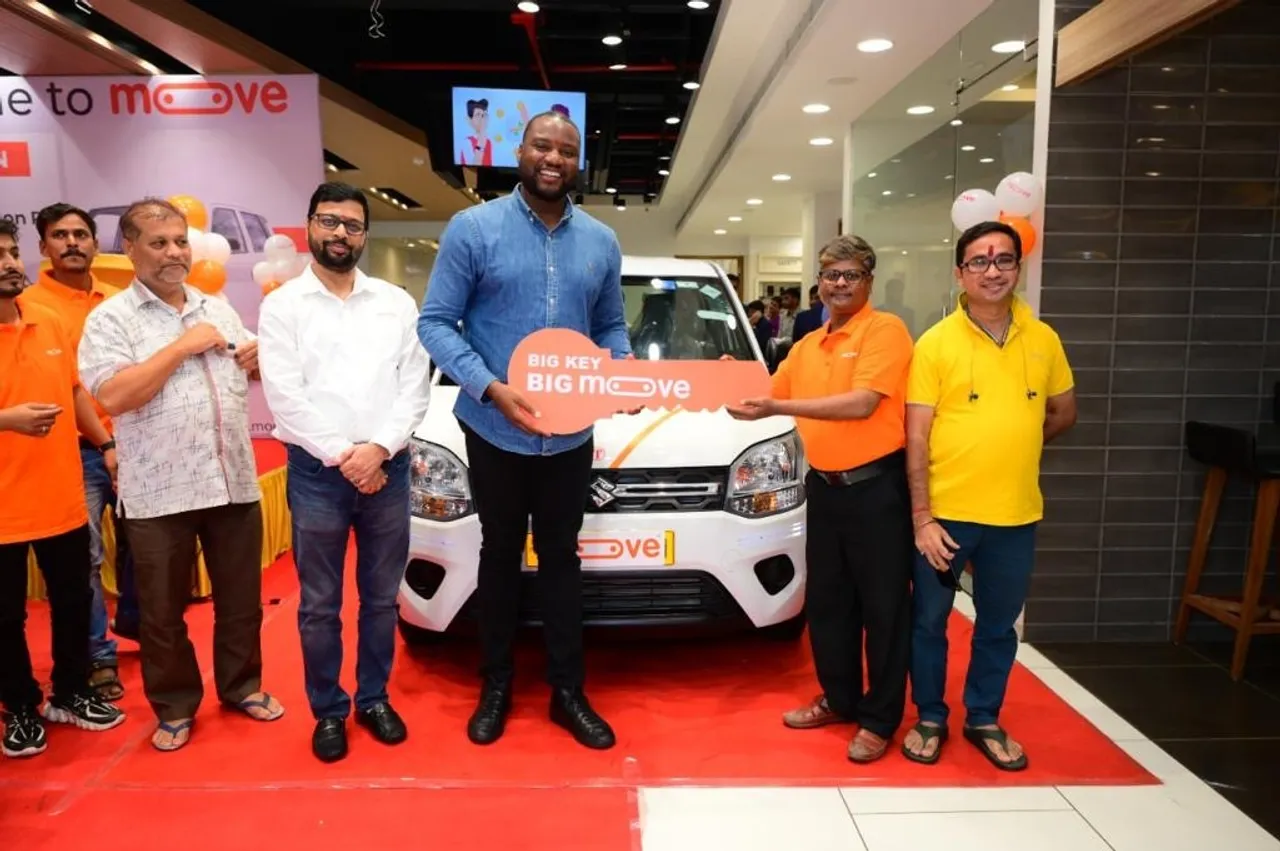 Nigeria-born Moove, a mobility fintech startup that provides vehicle financing to drivers of ride-hailing platforms, has announced its entry into the Indian market after partnering with Uber to provide auto financing for drivers in the country.
"As our first global expansion outside of Africa, launching in India is a very special moment for the whole Moove team," said Ladi Delano, co-founder & co-CEO at Moove.
As part of the partnership, Moove will provide financing for 5,000 electric and compressed natural gas vehicles over the next year to Uber drivers in Mumbai, Hyderabad, and Bangalore. Moove is Uber's largest vehicle supply partner in Europe, the Middle East, and Africa (EMEA).
Moove believes that vehicle ownership in India is "extremely low" with less than 25 people per 1,000 owning a vehicle, compared to more than 600 in Europe. To increase the ratio, The startup plans to finance 30,000 vehicles across India over the next five years.
"Moove has created an innovative 'rent to own'' model that provides a flexible option for drivers who want to get into the business of ride-hailing without having to borrow from car owners or take bank loans to finance cars brought from dealerships," said Abhilekh Kumar, Director, Business Development, Uber India South Asia.
In March 2022, Moove had raised $105 million in its Series A2 round from existing investors Speedinvest, Left Lane Capital, and thelatest.ventures. The startup had raised funding to scale up its operations across Asia, Europe, and MENA.
"The addition of new cars will help provide superior customer experience to riders while creating sustainable earning opportunities for drivers on the Uber platform," Abhilekh said.
Founded in 2020 by Ladi Delano and Jide Odunsi to democratize access to vehicle ownership. The company embeds its alternative credit scoring technology onto ride-hailing platforms and leverages proprietary performance and revenue analytics to underwrite loans to drivers who have previously been excluded from financial services.
It provides revenue-based vehicle financing to mobility entrepreneurs to purchase brand new vehicles using a percentage of their weekly revenue.
"We're excited to be expanding our revenue-based vehicle financing model to enable the sustainable creation of jobs across the country, where there are some of the lowest vehicle ownership rates in the world, in part because of the lack of access to credit. We are delighted to be expanding our Uber partnership to solve this problem for our new customers in India," Ladi adds.
Moove, which so far has raised over $200 million in funding, claims to have scaled to 13 markets across 3 continents and has completed over 5 million trips in Moove-financed vehicles.
"India has recently set targets for improving renewable energy uptake and reducing harmful emissions by 2030, creating the perfect market opportunity for Moove to provide accessible financing for fuel-efficient and electric vehicles," Abhilekh Kumar added.
Also Read:
Follow IndianStartupNews on Facebook, Instagram, Twitter for the latest updates from the startup ecosystem.