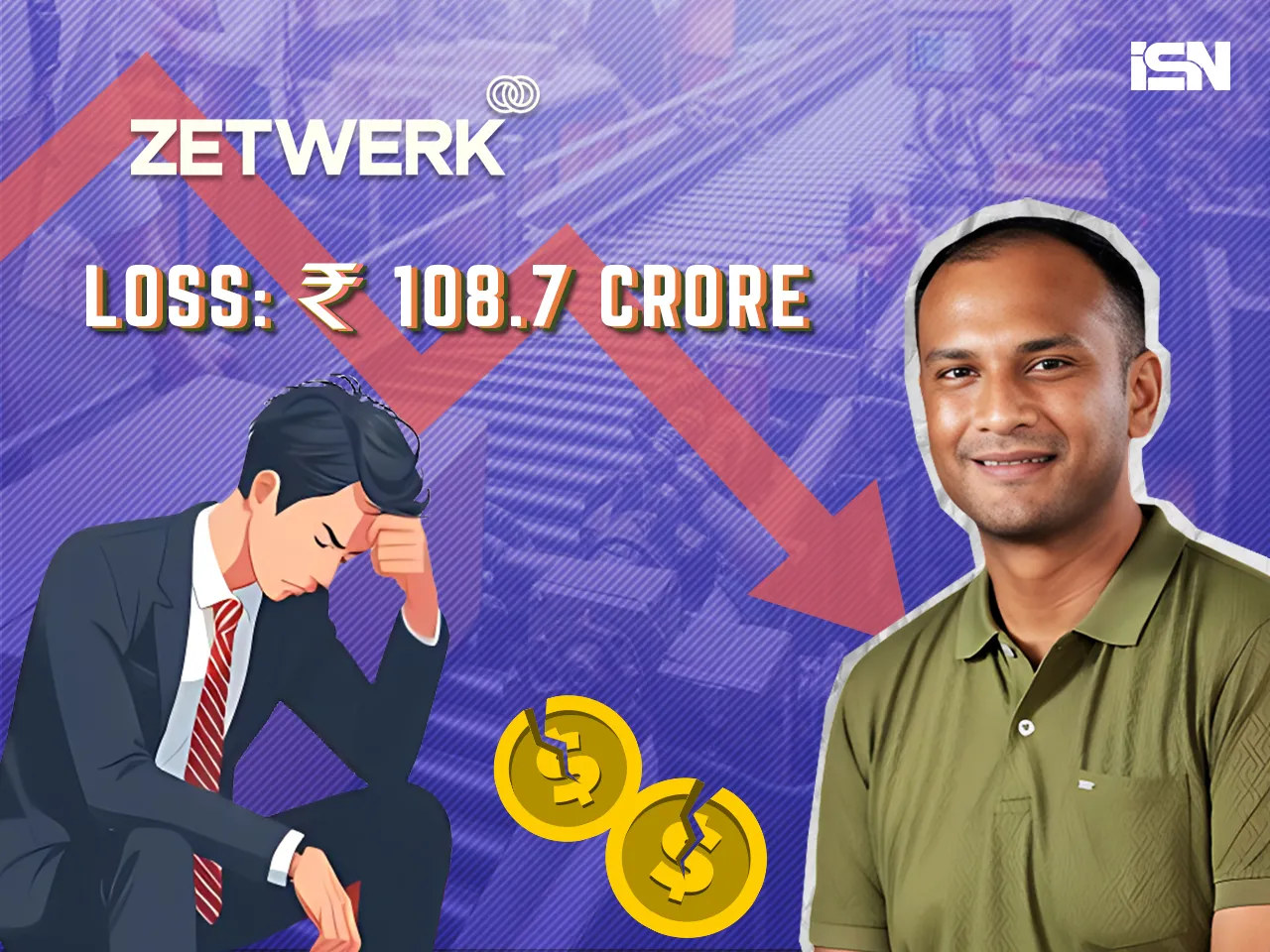 Bengaluru-based unicorn contract manufacturing startup Zetwerk has reported an 82% escalation in its losses for the fiscal year 2023, amounting to Rs 108.7 crore.
This is a significant rise from the previous fiscal year's Rs 59.76 crore. It's worth mentioning that the company also witnessed a notable growth in its revenue from operations, which soared by nearly 130% to Rs 11,448.6 crore.
The overall income for the year followed suit, reaching Rs 11,595.6 crore.
A look at the company's operational expenses 
Zetwerk's expenses mirrored its revenue growth, increasing by 130% to Rs 11,712.62 crore. According to multiple media reports, the significant spike in expenditure is attributed to the rise in employee costs, finance charges, and other miscellaneous expenses.
The reported figures are consolidated from 19 entities, which include two jointly controlled entities and 17 subsidiaries. Zetwerk's operational footprint extends beyond India, with regional operations in Singapore, the US, and the Middle East.
Fundraising at a flat valuation
In 2022, The B2B startup made four acquisitions and recently raised $120 million in a Series F funding round from Avenir Growth Capital and saw participation from returning investors such as Lightspeed, Green Oaks Capital, and Steadview Capital. 
As of September 2022, Zetwerk's valuation was pegged at $2.7 billion, and the latest funding was secured at this flat valuation. To date, the startup has raised a total of $764 million, according to a CrunchBase report.
What does Zetwerk do?
Established in 2018 by Amrit Acharya, Srinath Ramakkrushnan, Vishal Chaudhary, and Rahul Sharma, Zetwerk provides a managed marketplace for contract manufacturing. It caters to a myriad of industries, including oil and gas, renewables, aerospace, infrastructure, apparel, electronics, retail, and renewable energy. 
According to TheHinduBusinessLine report, Zetwerk is gearing up to invest Rs 1,000 crore in the consumer electronics space, with a keen interest in electric vehicles and IT hardware.
Additionally, the company has plans to commence laptop production within the current fiscal year, with decisions regarding factory setups and pilot runs underway.