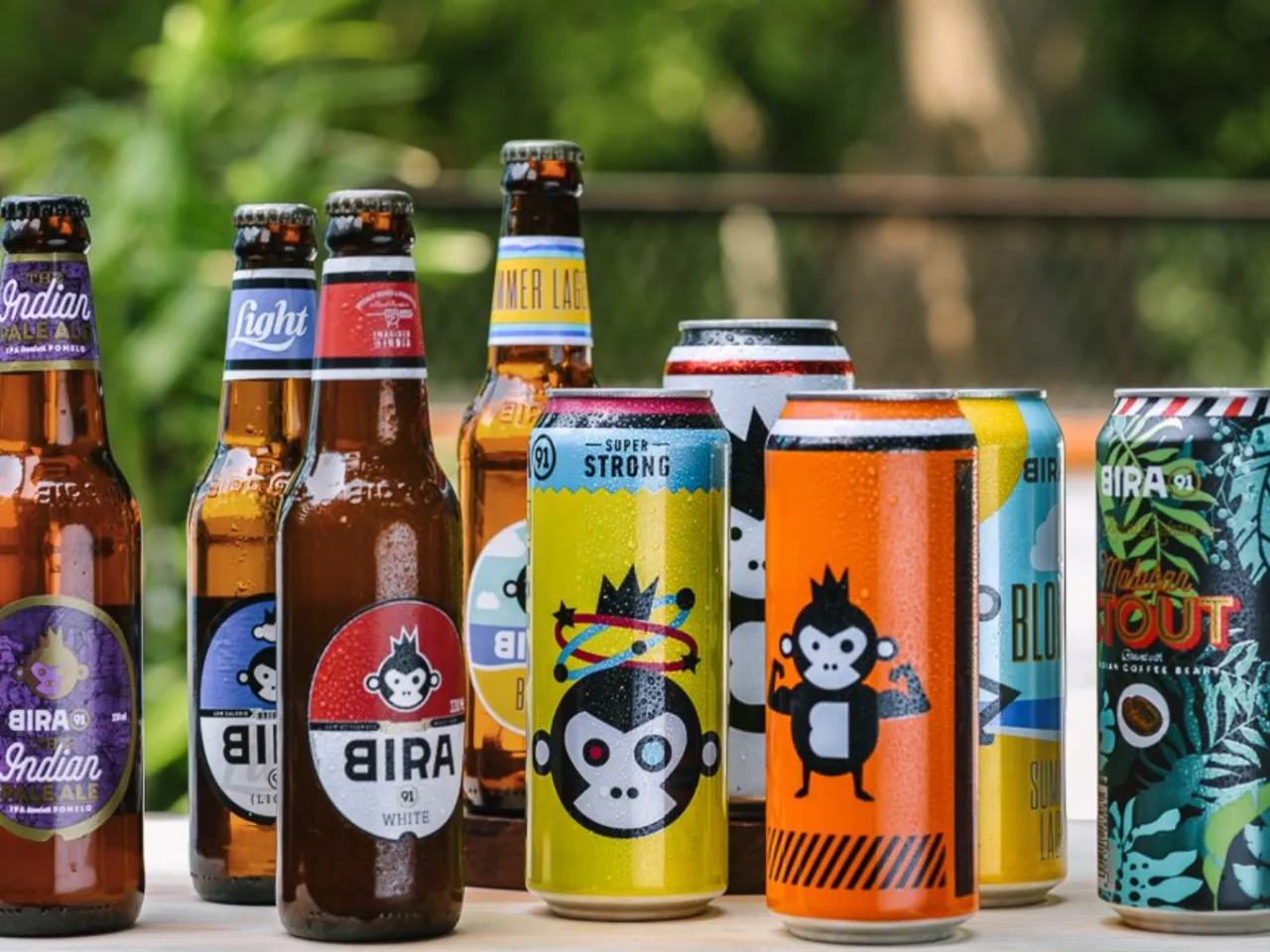 Delhi NCR-based beer brand Bira 91 is nearing a significant revenue milestone, having reported a 15% increase in operating revenue, reaching Rs 824.3 crore in the financial year 2022-23 (FY23).
Notably, The growth is a step towards the Rs 1,000 crore mark, with total revenue, including other income, climbing to Rs 848.7 crore. Despite this progress, the startup's net losses have widened by 12% to Rs 445.4 crore, primarily due to increased expenses across various fronts.
Escalating costs impacting profitability
Bira 91's financial challenges are underscored by a 14% rise in overall expenditure, amounting to Rs 1,282.4 crore. The largest expense was excise duty, which, despite a decrease of 8%, still accounted for a significant portion of costs at Rs 365.8 crore.
The cost of procuring raw materials surged by 49% to Rs 239.1 crore, while employee benefits rose by 23%, reflecting the company's workforce expansion to 897 employees.
Strategic moves and market position
Founded in 2015 by Ankur Jain, Bira 91 has established itself as India's fourth-largest beer company, with a presence in over 550 towns and cities across 18 countries.
The startup has diversified its offerings by introducing non-alcoholic beverages in 2020 and has expanded its brand stores through strategic acquisitions, including The Beer Cafe and Kamakhya Beer & Bottling Private Limited. 
Bira91's funding 
Bira 91 has raised over $263 million from investors such as Peak XV Partners, Sofina Ventures, Kirin Holdings, and MUFG Bank.
In March 2023, the startup raised $10 million in funding from Japan-based MUFG Bank to ramp up its production, bolster its supply chain, and enhance innovation capabilities.
Despite the revenue growth, Bira 91's financial health shows signs of strain with a negative return on capital employed (ROCE) and EBITDA margins standing at -71% and -26%, respectively.
The current landscape of Indian beer market
The Indian beer market is experiencing steady growth, with revenue reaching approximately $14.47 billion in 2023. It's projected to grow annually by 8.17% from 2023 to 2027. When compared globally, most revenue within this sector is generated in China, but India is certainly making its mark.
In terms of consumption, the average revenue per person in India from the beer market is estimated to be around $10.19 in 2023. 
By 2027, a significant portion of beer spending and volume consumption is expected to come from out-of-home consumption, such as in bars and restaurants, although the exact figures are yet to be determined.
The volume of beer consumed in the Indian market is expected to reach 5.81 billion liters by 2027, with a predicted volume growth of 5.2% in 2024. The average volume of beer consumption per person in India is projected to be 3.39 liters in 2023, according to a Statista report.