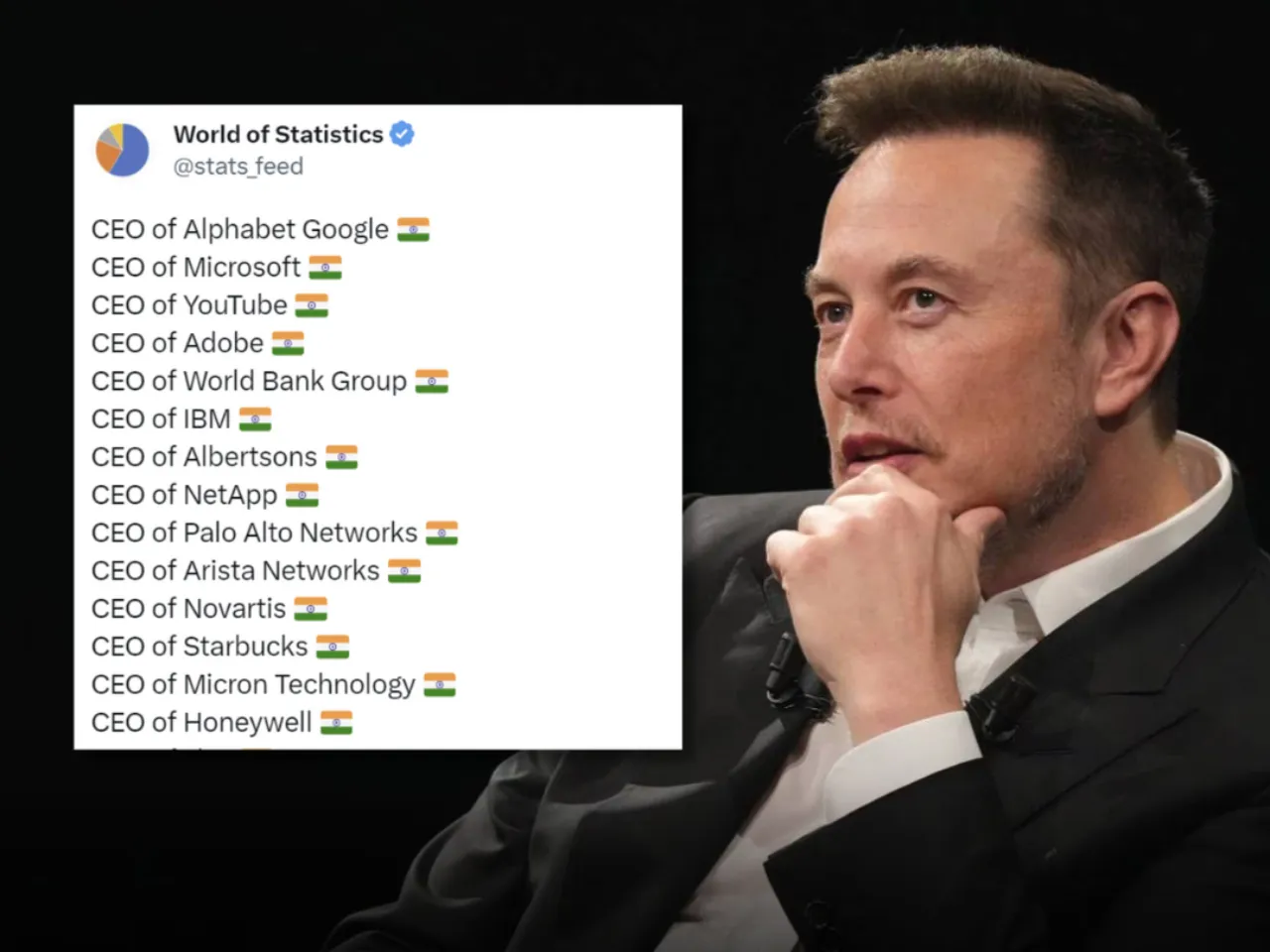 Billionaire Elon Musk has reacted to a tweet by World of Statistics, which showed the growing list of Indian-origin CEOs of the top companies around the world.
Elon Musk, on August 27 in reply to the tweet simply wrote "Impressive".
Some of the notable CEOs mentioned in the list are Satya Nadella (CEO of Microsoft), Sundar Pichai (CEO of Alphabet), Arvind Krishna (CEO of IBM), Sanjay Mehrotra (CEO of Micron Technology), Leena Nair (CEO of Chanel),  Laxman Narasimhan (CEO of Starbucks), among others.
Below is the full list of the Indian-origin CEOs as shared by World Of Statistics: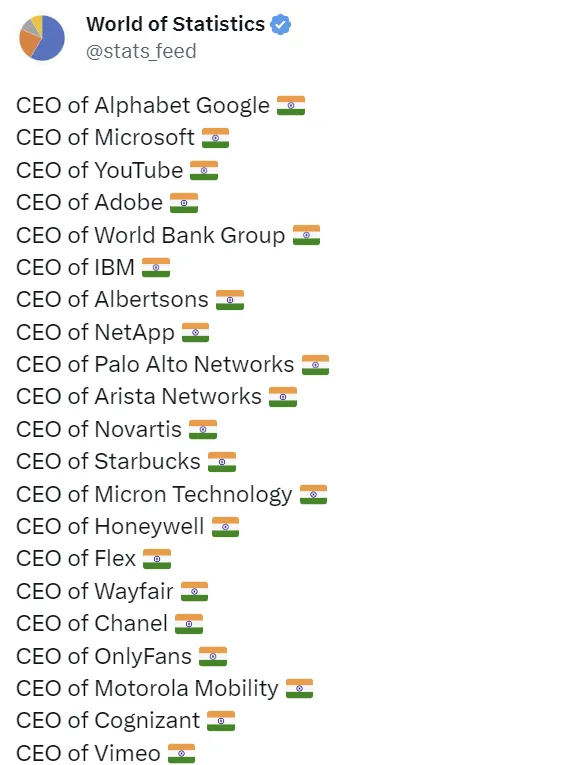 Prior to Twitter's acquisition, The microblogging company appointed Indian-origin Parag Agarwal as the chief executive officer (CEO) in November 2021.
However, After a long-month saga, Billionaire Elon Musk finally acquired Twitter and soon after the completion of the acquisition fired Parag Agarwal, leaving the company without any CEO.
In late June this year, Elon Musk announced Linda Yaccarino as the new Twitter CEO. Elon said that he was looking for someone who could focus primarily on the business operations of the platform.
Also Read: