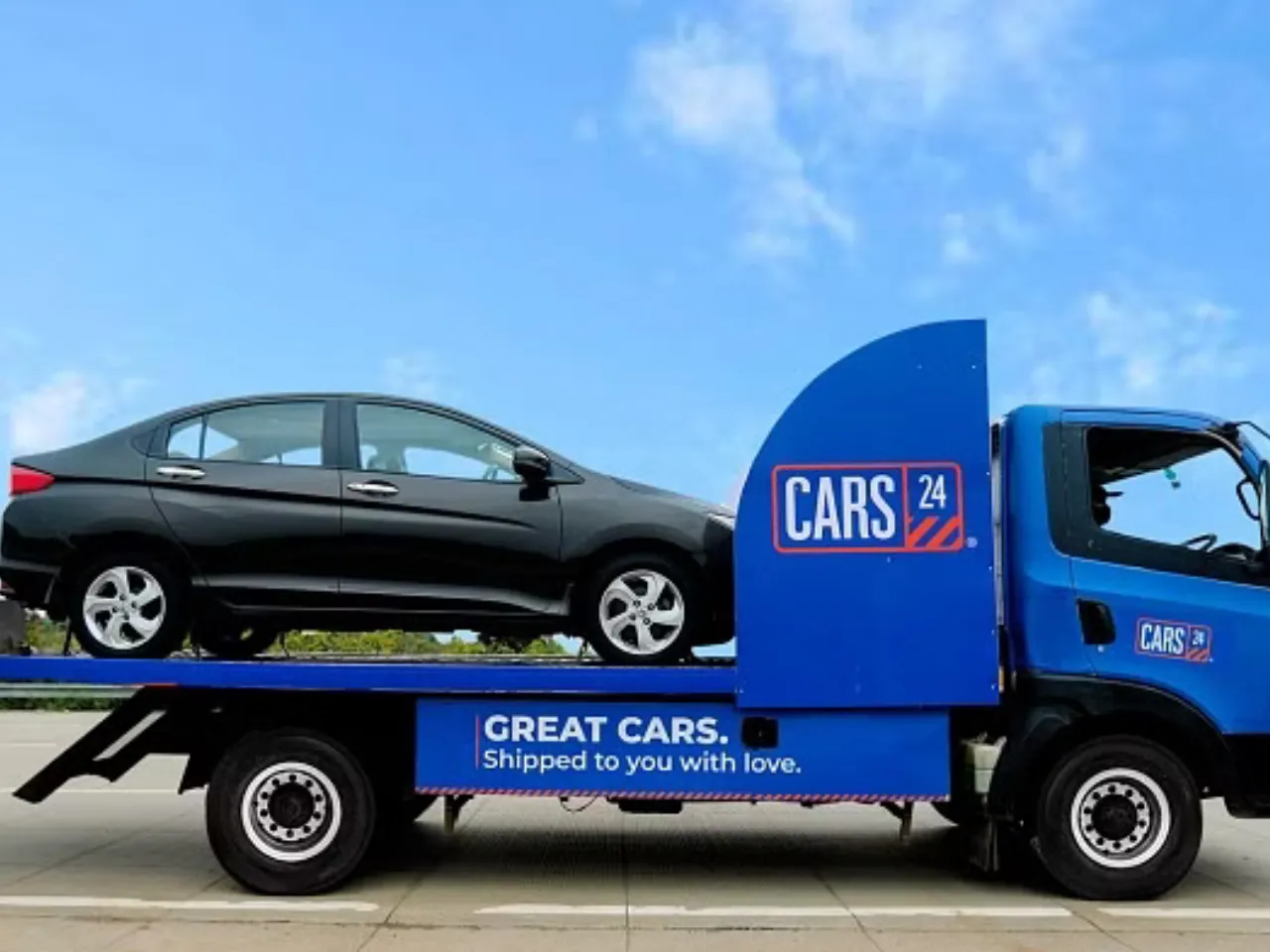 Cars24, a car marketplace specializing in pre-owned vehicles, has reported a revenue of Rs 5,535 crore for the fiscal year ending March 2023, an increase of 8% from the previous fiscal year, where the revenue stood at Rs 5,136 crore. 
The company's financial statements indicate that the majority of its revenue, 93% to be precise, came from car sales. This segment saw a growth of 6.2%, reaching Rs 5,164 crore in FY23 from Rs 4,863 crore in FY22, Entrackr reported, citing financial statements filed with the Registrar of Companies.
Diversified revenue streams 
Apart from car sales, Cars24 has diversified its revenue streams. The company's financial services segment witnessed a significant boost, doubling its income in the last fiscal year. Notably, this segment also posted profits, as reflected in the financial statements of its subsidiary.
Other revenue sources for Cars24 include parking and service fees. On the expenditure front, the cost of procuring cars remained the most significant, accounting for 81% of the total expenses, amounting to Rs 4,926 crore in FY23.
The company also managed to reduce its employee benefits cost by 12.8% to Rs 478 crore in FY23, which includes a non-cash ESOP cost of Rs 97.5 crore.
Focusing on operational efficiency 
Gajendra Jangid, co-founder and chief marketing officer of Cars24, said, "By solving for process efficiency, automation and implementing these changes across the organisation, we've achieved substantial cost reductions."
These savings have been redirected towards technology development, ensuring the company's long-term positioning and value delivery to its customers, he said. It's worth noting that during FY23, Cars24 laid off 600 employees.
However, Jangid emphasized that the company also engaged in back-to-back hiring, keeping the total employee count consistent throughout the fiscal year.
The current financial health of Cars24
Despite the modest revenue growth, Cars24 successfully managed its costs, evident from the significant reduction in its bottom line. The company's losses decreased by 57.2%, bringing it down to Rs 468 crore in FY23 from Rs 1,094 crore in FY22.
As of March 2023, the company's current assets stood at Rs 1,659 crore, which includes Rs 506 crore in cash and bank balances and an inventory worth Rs 624 crore. 
Focused on strengthening the technology team
Recently, Cars24 said that it will start focusing on bolstering its technology team by hiring around 100 tech experts in the current quarter.
According to the company, the experts will specialize in areas such as R&D, data science, engineering, and product development. 
"Our upcoming hiring drive represents a pivotal step in our journey toward technological excellence," said Marut Singh, chief technology officer at CARS24. "Our new tech talent will be the driving force behind our transformation, just as the finest automobiles are meticulously engineered for a smooth ride," he said.