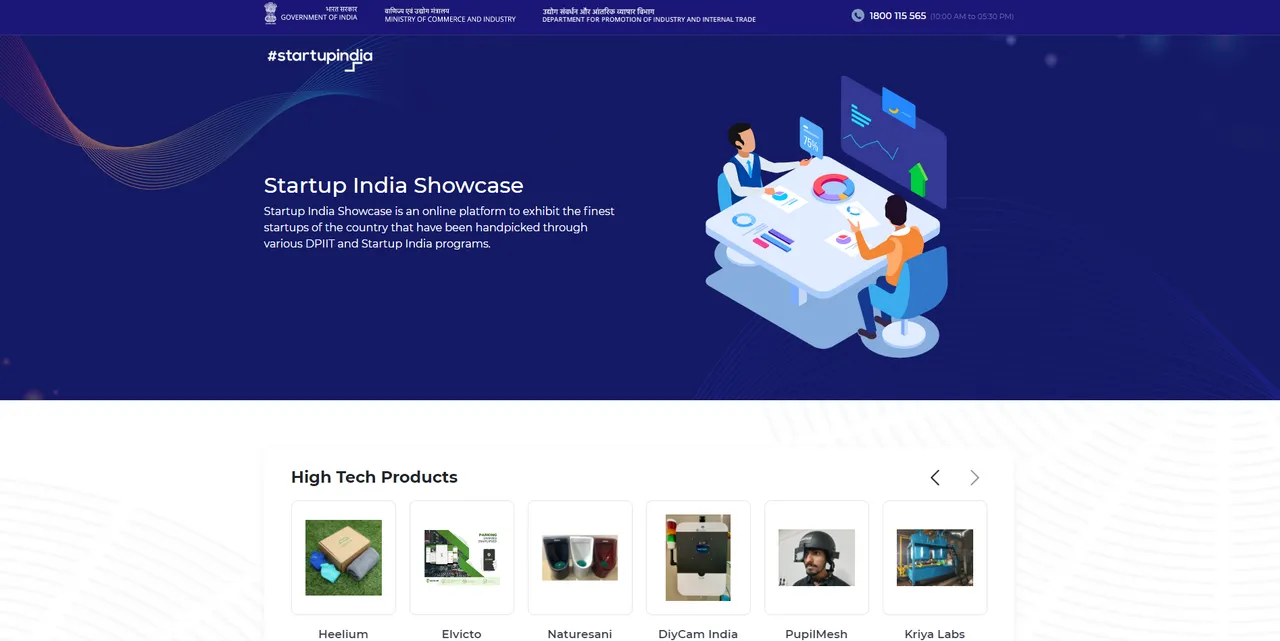 Center launches an online startup discovery platform named Startup India Showcase to display the details of the finest and most promising Indian startups.
The Department for Promotion of Industry and Internal trade (DPIIT) launches an online discovery platform 'Startup Indian Showcase' to display the details of the finest and most promising Indian startups of the country.
The platform 'Startup India Showcase' will be used to display the details of the Indian startups from various sectors such as Fintech, Edtech, IT, Enterprise, Healthcare, etc. It will also showcase high-tech, innovative products by Indian startups.
The platform will give a big push toward innovation and growth in the Indian startup ecosystem. It will also help the startups to get exposure and networking opportunities from the various industry experts, investors, and entrepreneurs.
Also Read: SAIF Partners to Raise a New $400 Mn Fund for Indian Startups
"The startups mentioned on the website will be handpicked by ecosystem stakeholders and experts, and will go through multiple screening and evaluation rounds," said DPIIT.
The platform will also feature startups that are bringing innovation, working on solving critical problems, and bringing huge impact on the country.
Each startup will have its own profile page with their detailed pitch about their product, service, innovation, and unique USPs (Unique selling propositions). Further, it will also provide startups to link their LinkedIn and twitter page on the platform.
The platform will also facilitate the investors to discover startups and their potential for better investment opportunities. The government stakeholders will also be able to discover startups to help them improving public service delivery. Additionally, Large corporates will be able to explore potential startups for the partnership to build better products and solutions.
Follow IndianStartupNews on Facebook, Instagram, Twitter for the latest updates from the startup ecosystem.