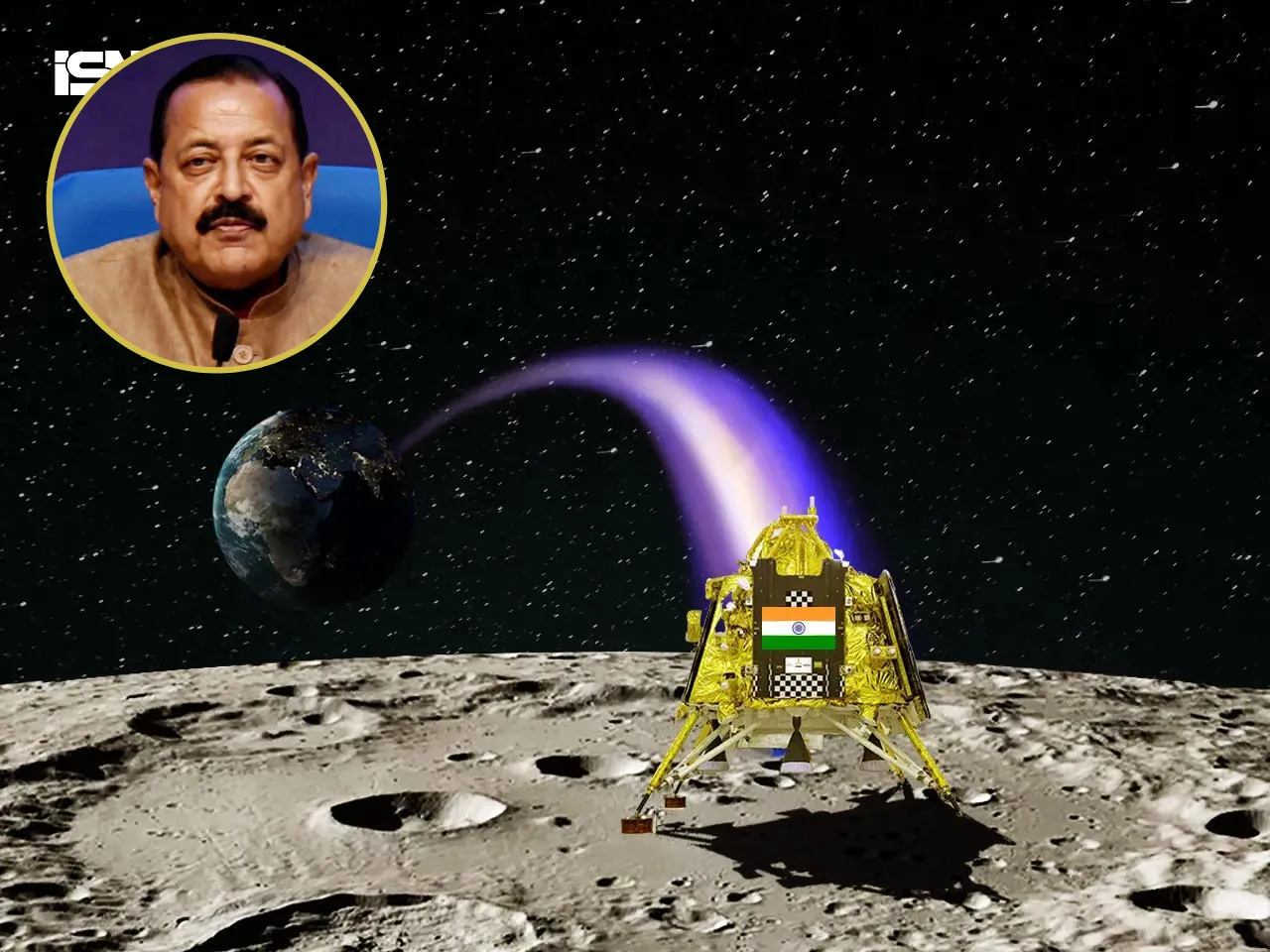 While speaking during the meet in Indore, Union Minister of State for Space, Dr Jitendra Singh, said Chandrayaan-3 has proved India's capability for cost-effective space missions.
The statement comes after India became the first to land on the lunar's South Pole and the fourth to land on the moon after Russia, China and the United States.
The Minister further highlighted the recent Russian unsuccessful moon mission, which cost Rs.1,600 crore, whereas the Chandrayaan-3 mission cost just around Rs 600 crore. "Consider, Hollywood films based on Moon and space Missions cost over Rs.600 crore," the minister said.
"We have learnt to compensate for the cost through our skills, said Dr Jitendra Singh, who is also the Union Minister of State (Independent Charge) Science & Technology; MoS PMO, Personnel, Public Grievances, Pensions, and Atomic Energy.
"Questions will arise, how? We made use of gravitational forces, the spacecraft made about 20 orbits of the earth, each rising in parabola, until it escaped and was captured in the Moon's gravity and it made 70-80 revolutions of the moon before landing at the designated spot," he said.
Dr Jitendra Singh further said the involvement of the private sector in R&D efforts, The government rolled out with the "Anusandhan National Research Foundation" Bill with a budget of Rs.50,000 crore over five years.
The minister said the government is also planning a unique Public Private Partnership (PPP) entity for which Rs 36,000 crore of the research funding is to come from the private sector, mostly industry whereas the centre will put Rs 14,000 crore.
"We have to take this off our minds that the Government will and should do everything, those countries that stand developed did not achieve it by depending solely on their government. If today NASA sends rockets for the US, the maximum contribution to such missions is made by private agencies and industry," he said.
He further highlighted the Indian startup ecosystem growth and said "Startups have sprung up even in Governance technology, which nobody could have imagined earlier. Under Mudra scheme, easy loans of Rs.10-20 lakh are made available to the youth, without mortgage; so, a whole environment has been created to trigger innovation," he added.
Also Read: