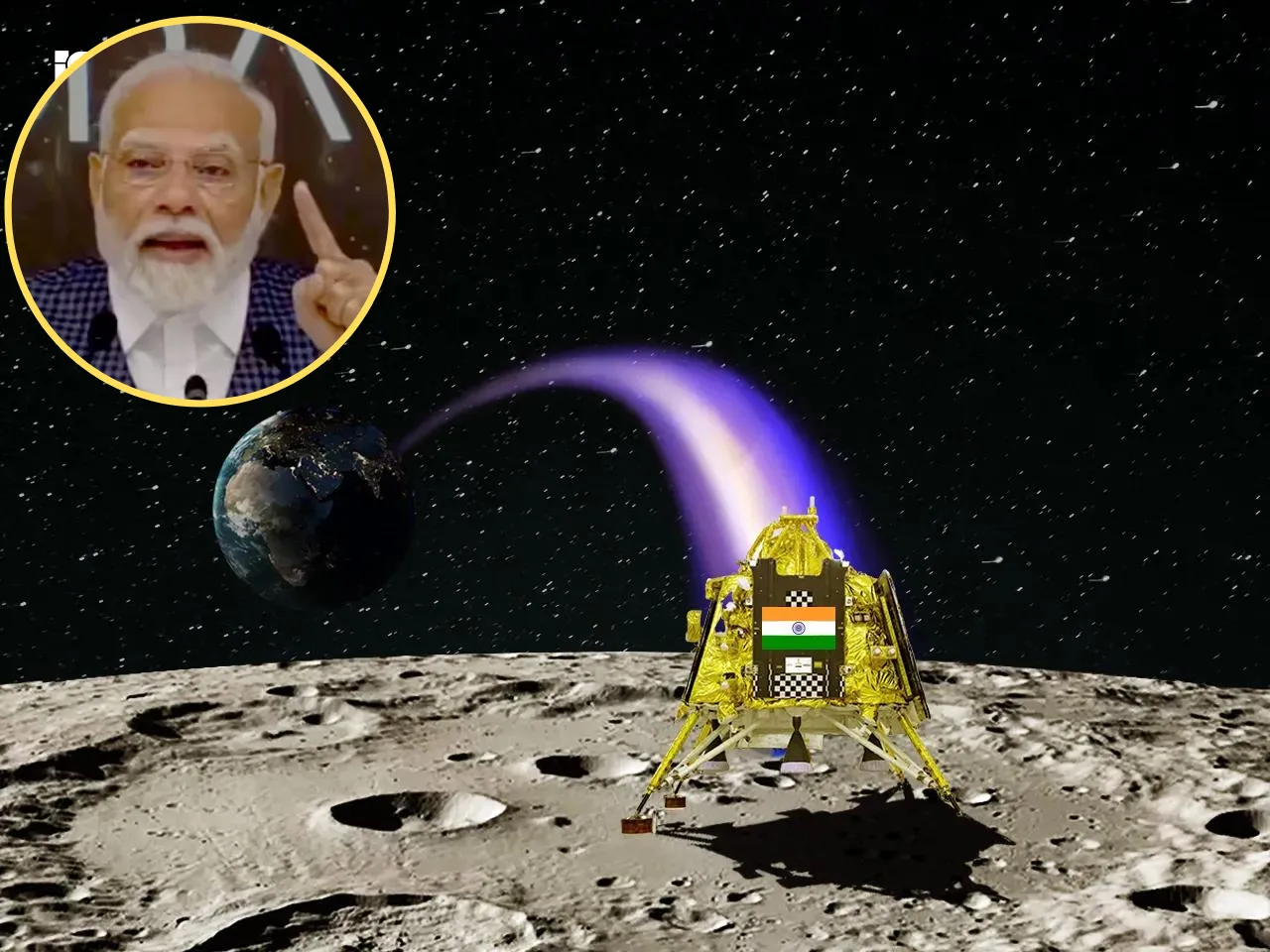 Prime Minister Narendra Modi today visited the ISRO Telemetry Tracking and Command Network (ISTRAC) in Bengaluru after his arrival from Greece and addressed Team ISRO on the success of Chandrayaan-3. 
Addressing the scientists, the Prime Minister siad, "The moment of touchdown is one of the most inspiring moments of this century. Every Indian took it as his or her own victory ", he said. The Prime Minister credited the scientists for this grand success."
While speaking he said the point where the moon lander of Chandrayaan-3 is landed will now be known as 'Shiv Shakti'".
"In Shiv, there is resolution for the welfare of humanity and Shakti gives us strength to fulfil those resolutions. This Shiv Shakti Point of the moon also gives a sense of connection with Himalaya to Kanyakumari", he added.
In addition, PM Modi also said the point where Chandrayaan 2 left its footprints will now be called 'Tiranga', serving inspiration for every effort that India makes and remind us that failure is not the end. "Success is a guarantee where there is strong will power," he said.
In another announcement, PM Modi said that 23rd August, the day of the soft landing of Chandrayaan 3 on the Moon will be commemorated as 'National Space Day'.
He said that National Space Day will celebrate the spirit of Science, Technology and Innovation.
Also Read: