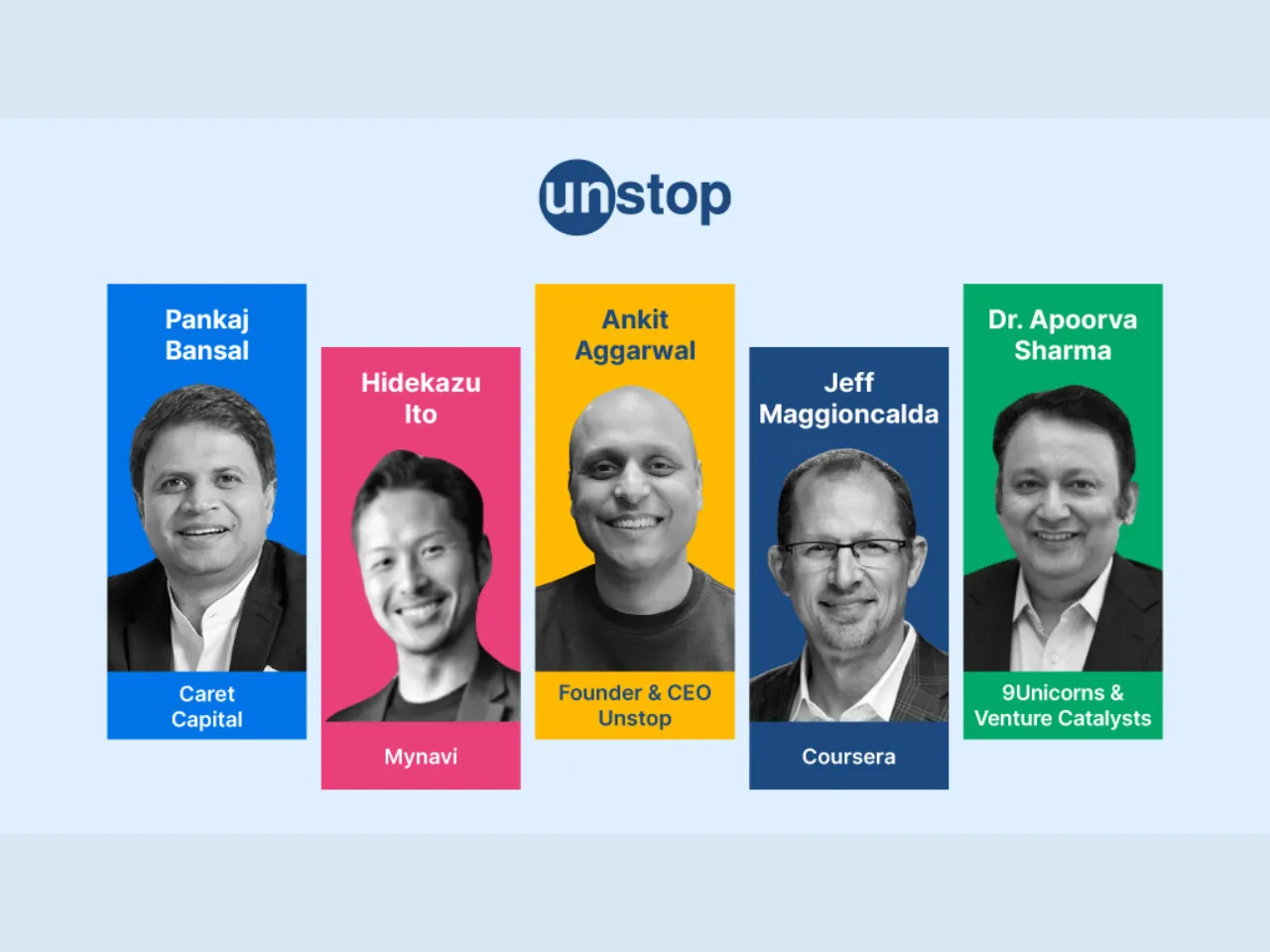 Unstop, a community engagement and hiring platform for students and graduates, has raised $5 million in its first funding round led by Mynavi, Japan's leading Job Board and HRTech firm. 
The round also saw participation from Coursera, Venture Catalysts and 9Unicorns, and Pankaj Bansal through his fund Caret Capital. 
According to the company's statement, The startup plans to use the raised capital to recruit talent across domains such as engineering, MBA, arts, science, commerce, and more.
Founded by Ankit Aggarwal, Unstop said it operates an online platform for talented individuals to learn, upskill, showcase skills, gain CV points, and get jobs in their dream company.
The startup also said it aims to ensure companies find the right talent through unique engagements that focus on testing students' real-life skills.
It claims to have a talent community of around 6 million students and early talent from 20,000+ colleges attracting nearly 2 million monthly active users as well as 800 brands like Flipkart, Amazon, Reliance, TATA Sons, HUL, Reckitt, Accenture, EY, Infosys, and Wipro, as well as other top recruiters working to engage and hire from this community.
"Mynavi is dedicated to addressing challenges in India, investing in start-ups for HR and education. Supporting Unstop can make our vision a reality, to work towards bridging skill gaps for freshers and professionals. We are excited to collaborate as a major HR provider in Japan and expand Unstop," said Hidekazu Ito, Managing Director at Mynavi Solution India.
Apurva Shah, VP of Corporate Strategy and Financial Planning at Coursera, commented, "We are excited to partner with Unstop to advance our shared vision for skills-based hiring in India. Coursera is committed to empowering learners, and through this investment, we aim to expand opportunities for students, helping them unlock their true potential and access diverse career pathways".
Ankit Aggarwal, Founder & CEO of Unstop, said, "Unstop is on a quest to revolutionize the way talent and employers meet in today's increasingly competitive market. We are committed to empowering fresh talent to achieve their dreams by realizing their full potential. Our moat is our 6 million strong community. Technology platforms may become interchangeable; however, building a community and ecosystem takes ages and eventually sets you apart. This funding is a significant milestone for Unstop as our investors form a unique blend, coming together from various parts of the world and different domains (EdTech + HRTech), and supporting us in our journey with their vote of confidence on our robust proposition. This fresh capital will enable us to drive growth on all fronts and achieve our goals."
Also Read: