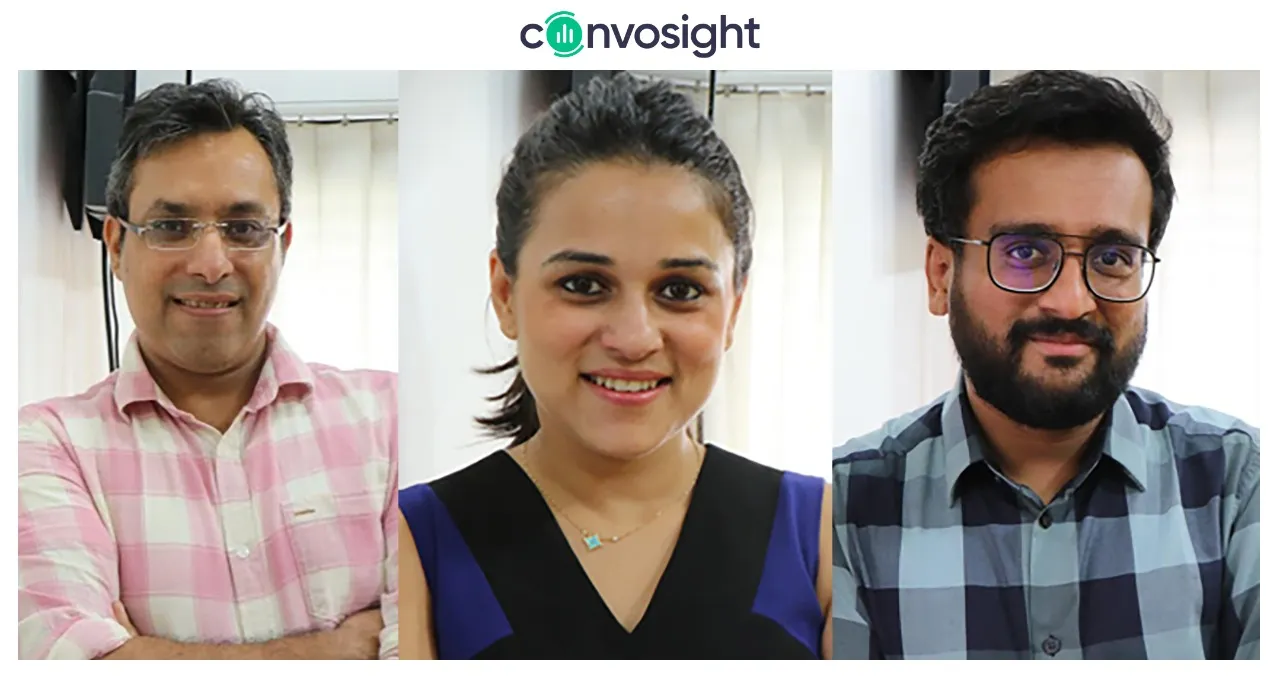 Investors Qualgro, Unilever Ventures, IvyCap Ventures, and Sequoia Capital India's Surge also participated in the round.
Convosight is building an ecosystem to help community creators to earn money by partnering with brands.
Previously, The startup had raised $4 million in a seed funding round from IvyCap Ventures and Surge.
Delhi-based Convosight, which helps community creators to monetize their communities, has raised $9 million in a Series A funding round led by Singapore-based VC firm Qualgro with participation from Unilever Ventures and Ajay Gupta (former McKinsey executive).
Existing investors --- IvyCap Ventures and Surge, a scale-up program by Sequoia Capital India, also participated in the funding round.
Convosight plans to use the funding to expand the team across product, data, and technology, and expanding presence in the US and South East Asian markets, the statement said.
The funding announcement comes a year after when it raised $4 million in a pre-Series A funding round in April 2020, co-led by IvyCap Ventures and Surge. Following the current funding round, The startup's total funding amount now stands at $13 million, acc. to CrunchBase.
Launched in October 2019 by Tamanna Dhamija, Tarun Dhamija, and Kartik Bansal, Convosight is building a monetization ecosystem for community creators on platforms like Facebook Groups, Reddit, and Discord so that creators can partner with brands and sustainably monetize their communities.
Speaking on the development, Tamanna Dhamija, Co-founder & CFA, said:
"We were able to use technology and analytics to create value for brands to co-exist with our communities, giving us revenue, and brands a quantifiable return-on-investment on community marketing. Last year we decided to productise our learnings to enable community creators globally to start monetising via purpose-led community marketing with brands."
The startup claims that in the last 12 months it has witnessed a 25x increase in earnings for community creators via Convosight, with close to $1 million in total payouts to community creators.
The platform is used by Fortune 100 brands like Johnson & Johnson, Emami, P&G, Abbott, Nestle, Plum, and Mankind Pharma, to drive customer engagement and adoption through community marketing, acc. to the company's website.
"Convosight is igniting a new ecosystem for community marketing, which will impact millions of community creators and start a new chapter in marketing," said, Heang Chhor, Managing Partner and Founder of Qualgro.
"They have leveraged their unique tech and data platform in creating a new purpose-led digital marketing category. Qualgro will help them further accelerate international expansion and build a global presence," he added.
"Convosight is a pioneer in community marketing providing a unique digital marketing platform for brands to reach out to highly engaged target audiences across social media communities while enabling monetization for community creators," said, Pawan Chaturvedi, Partner at Unilever Ventures.
According to the startup, Around 45,000 community leaders trust Convosight to manage over 300 million members across 75+ countries.
It counts Tie Global, GEMs Partners, IvyCap Ventures, Sequoia Capital India's Surge, as investors.
Also Read:
Follow IndianStartupNews on Facebook, Instagram, Twitter for the latest updates from the startup ecosystem.