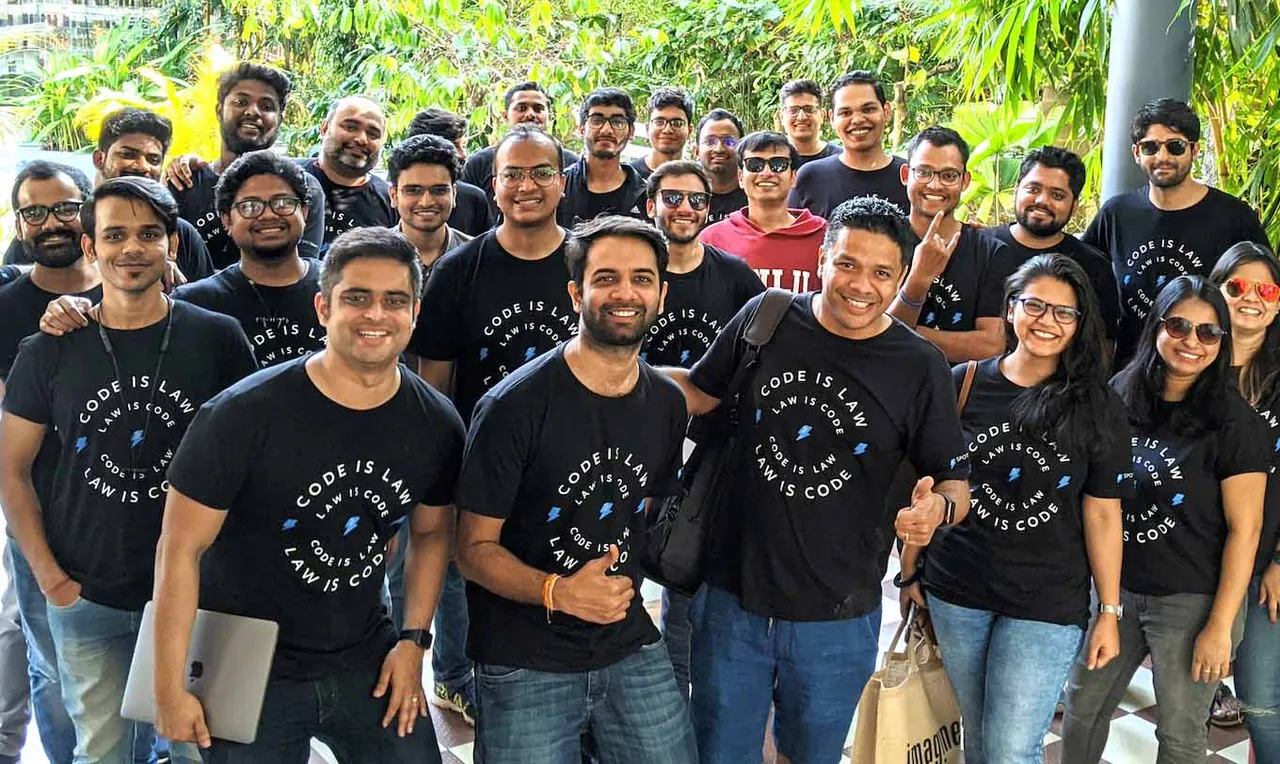 AI-powered contract lifecycle management startup SpotDraft has raised $26 million in a Series A funding round led by Premji Invest, with participation from Prosus Ventures, 021 Capital, Arkam Ventures, Riverwalk Holdings, and 100x Entrepreneur Fund.
The startup plans to infuse the raised capital for further product development and aggressive growth in North America, identified as a key market by the company.
Founded in 2017 by Shashank Bijapur, Madhav Bhagat, and Rohith Salim, SpotDraft said it assists businesses in automating their contract lifecycle process. The startup leverages the legal team's expertise without creating bottlenecks or wasting time on repetitive tasks.
Teams can easily create, manage, review, and execute contracts, seamlessly store and organize agreements, submit legal requests and approvals, and generate risk reports automatically from a modern dashboard, the company said.
It claims that its AI-powered CLM has processed over 1 million contracts and has freed up over 1.5 million hours previously spent on tedious paperwork for customers such as Airbnb, Notion, Panasonic, Strava, and Chargebee. 
"The volume of work flowing through legal teams can often cause bottlenecks," said Shashank Bijapur, Co-founder & CEO at SpotDraft. "Apart from dealing with legal work, today's legal teams are expected to be leaders in everything from business strategy and governance to compliance and risk management. However, they're often being asked to do all of this with one hand tied behind their backs. We like to think of what we are building as a co-pilot for legal teams - a system that acts as a strategic partner for in-house counsels by taking care of the repetitive tasks and thereby enabling them to focus on higher leverage activities."
"Contracting has multiple stakeholders, including legal, sales, finance, and it is important to create a seamless experience for all of them," said Atul Gupta, Partner at Premji Invest. "We invested in SpotDraft's world-class team because they've elegantly solved this business problem and created a product that is loved by teams across the organization."
Also Read:
Follow IndianStartupNews on Facebook, Instagram, Twitter for the latest updates from the startup ecosystem.