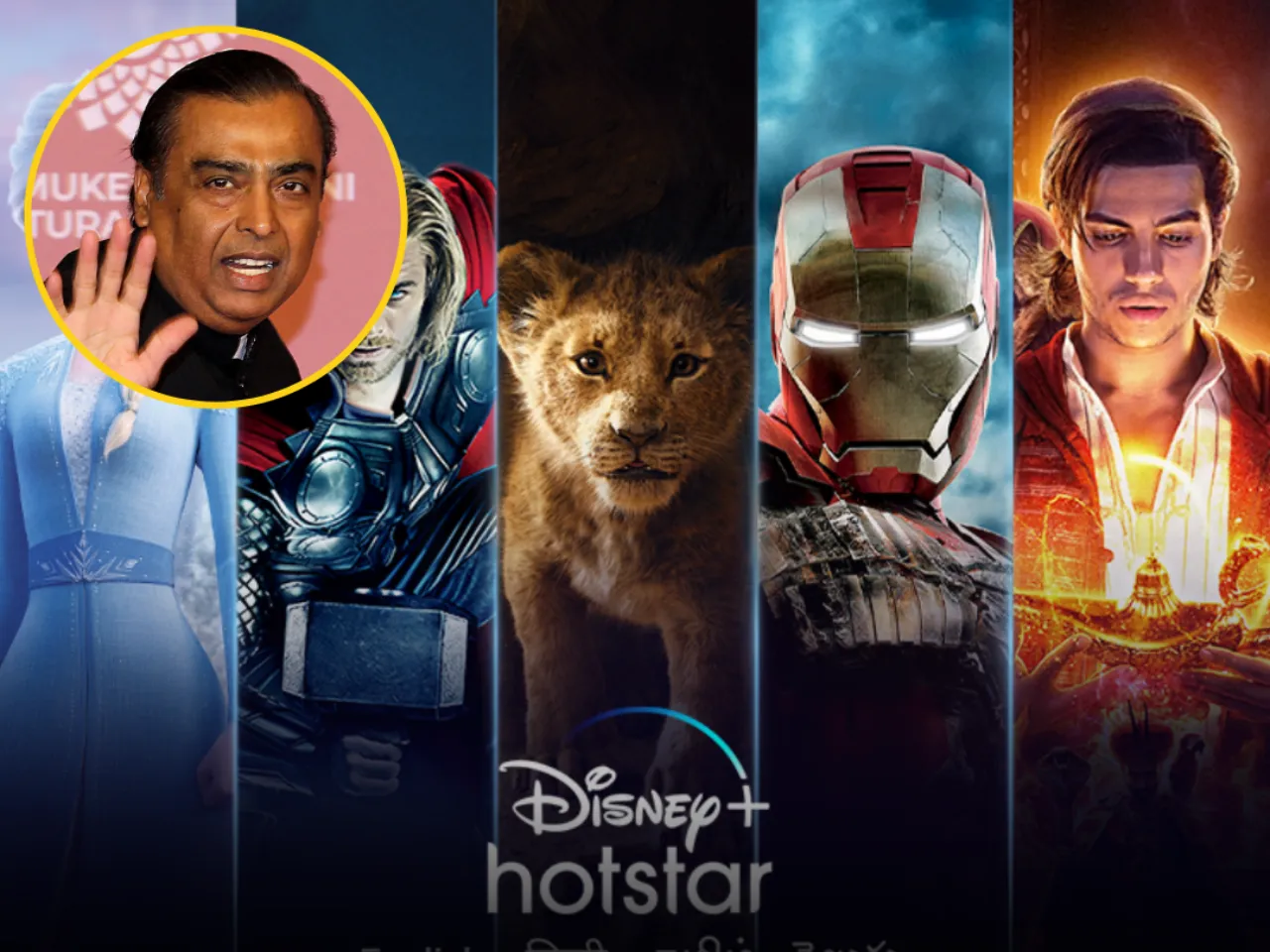 Walt Disney Co. is reportedly in the early stages of discussions with potential buyers, including Mukesh Ambani's Reliance Industries Ltd., for the sale of its streaming and television business in India.
According to a Bloomberg report, which first reported the development, the US entertainment behemoth is considering various options, ranging from selling the entire Disney Star business to executing a partial transaction involving a combination of its assets, which might include sports rights and the regional streaming service, Disney+ Hotstar.
The ongoing discussions are exploring different avenues including an outright sale or establishing a joint venture.
This development follows the loss of the Indian Premier League (IPL) cricket tournament streaming rights by Disney's Indian unit to Viacom18 Media Pvt., a collaboration between Paramount Global and Reliance. It was noted that Disney had previously approached Reliance regarding the possibility of acquiring a stake in the business.
The report further said the discussions are still in progress and may not go through. 
Reliance, on the other hand, stated that the company continually assesses various opportunities and will disclose necessary information at the appropriate time, Bloomberg report said. 
Despite witnessing a dip in subscriber numbers after losing the IPL streaming rights, Disney Star has managed to retain a foothold in the cricket business, securing television rights until 2027.
In a strategic move last year, it licensed the TV rights for International Cricket Council men's matches to ZEE Entertainment Enterprises Ltd. for a four-year period, with Disney+ Hotstar holding onto the digital rights.
Adding to the competitive landscape, JioCinema, supported by Reliance, garnered a record 32 million concurrent viewers in May during the IPL final, which was available to watch for free on the platform.
Following a multi-year agreement to stream exclusive content from Warner Bros Discovery Inc. in India, the platform has initiated charging fees for access to some of its content.
Also Read: