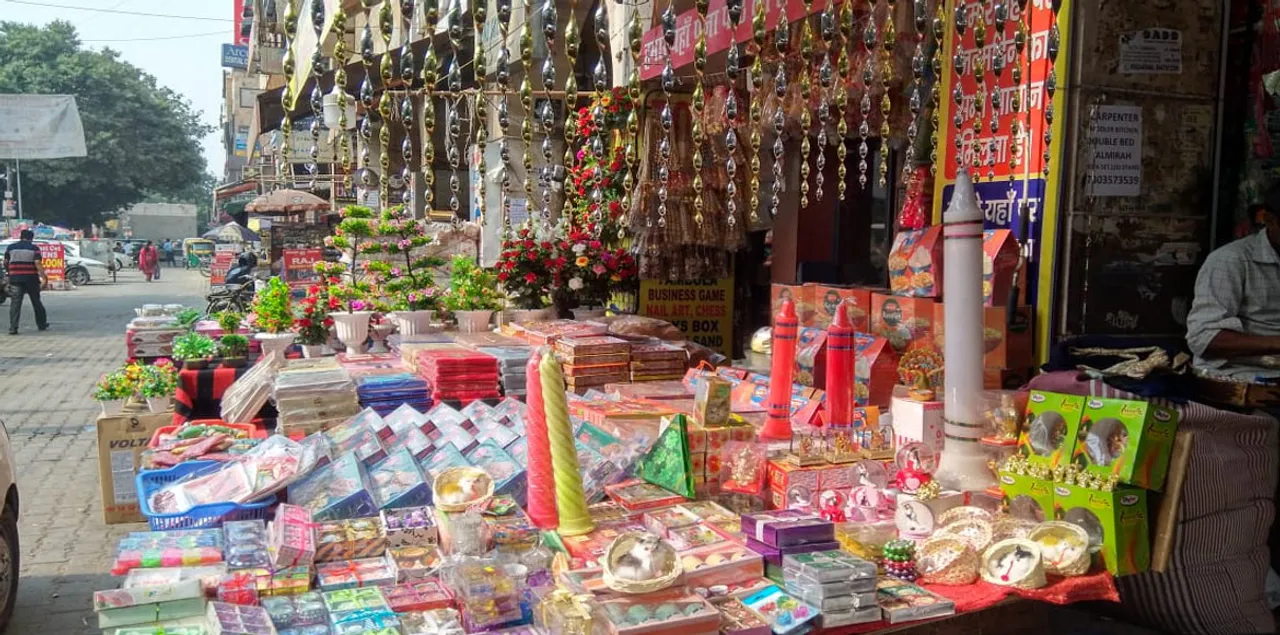 This rise in Diwali sales in India resulted in a loss of Rs 40,000 Cr to China due to its boycott call. 
The report is made after gathering information from at least 20 leading distribution cities of India.
Confederation of All India Traders (CAIT) revealed that traders this year have recorded sales of around Rs 72,000 Crore ($9.7 Billion) on the occasion of Diwali across major markets in India.
This rise in sales indicates good business prospects for small businesses in the future and brought back some smiles on the faces of traders.
While Diwali sales rose by more than 10% year-on-year, it also pegged a Rs 40,000 Crore loss to China due to its boycott call. 
The fall in sales for Chinese traders is not new this year. Last year also the value of Chinese goods sold during Diwali had been reduced by more than two times when compared to 2018.
While a sharp fall in sales of Chinese goods appears as a good sign for local manufacturing, e-commerce and offline retail companies are largely dependant on China for sourcing. 
Also read: Reliance Retail Makes Yet Another Acquisition; Buys Majority Stake in Urban Ladder for ₹182.12 Cr
"People didn't purchase anything in the last eight months except essentials. Hence people had enough surplus money, and a portion was spent on Diwali festivities," Praveen Khandelwal, CAIT's secretary-general added.
CAIT gathered information from at least 20 cities that are considered to be the leading distribution centers of India. The list includes Delhi, Mumbai, Chennai, Bengaluru, Hyderabad, Kolkata, Nagpur, Raipur, Bhubaneswar among others.
The products belonging to FMCG, consumer durables, toys, electrical appliances and goods, electronic appliances, kitchen articles and accessories, gift items, confectionary items, sweets, home furnishing were among the most purchased on Diwali, it said.
Since the violent Galwan Valley clashes in which 20 Indian soldiers lost their lives, CAIT has been running a campaign to boycott Chinese goods in the country.
Manufacturers and consumers are welcoming protest by CAIT and others. Nevertheless, we need to support MSMEs and manufacturing segments to boost local production with efficiency and match the cost of production at par with China.
Follow IndianStartupNews on Facebook, Instagram, Twitter for the latest updates from the startup ecosystem.