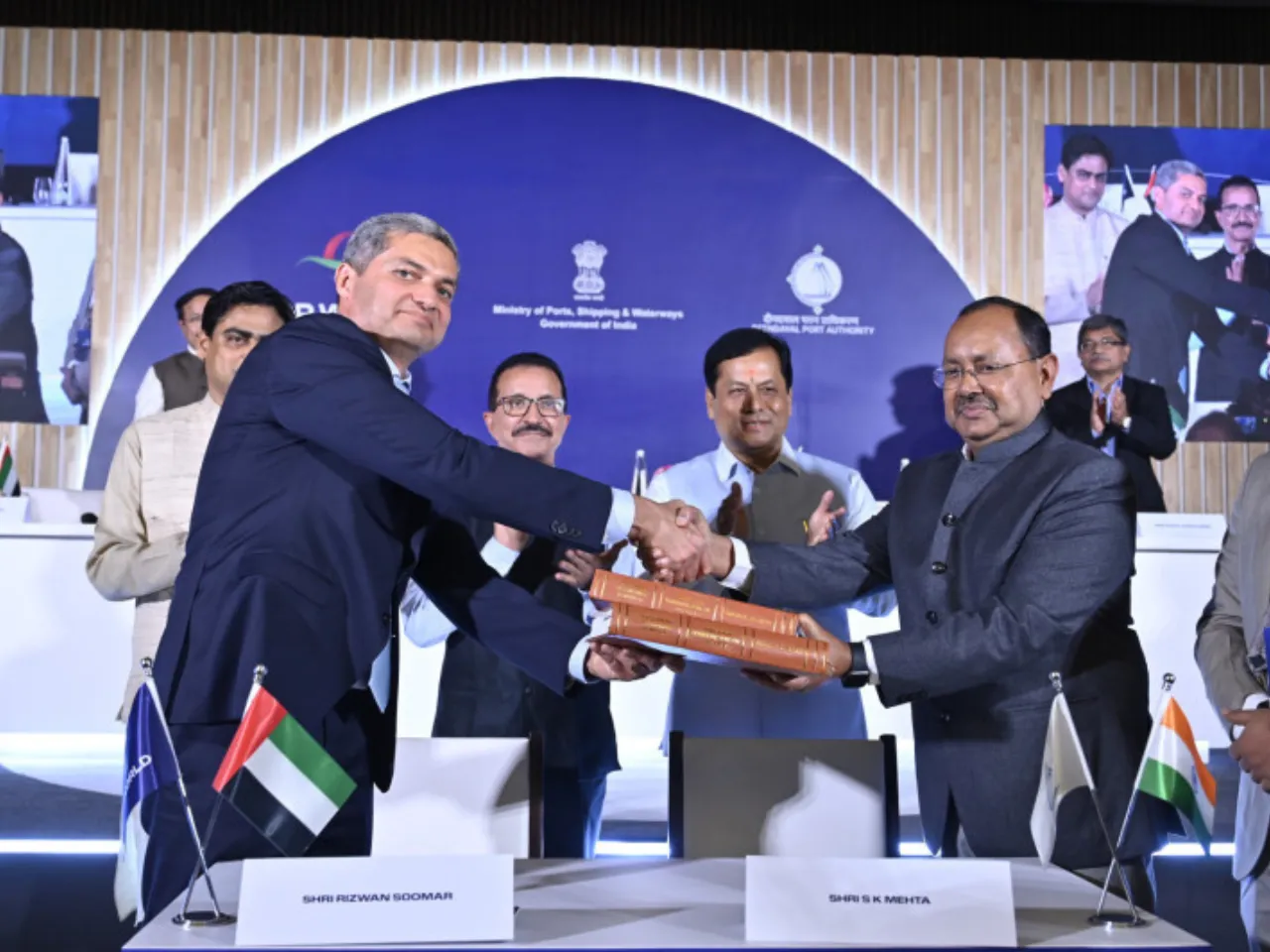 Dubai-based supply chain solutions company DP World said it has signed a concession agreement with the Deendayal Port Authority to develop, operate, and maintain a new 2.19 million TEU per annum mega-container terminal at Kandla in Gujarat on India's western coast.
DP World said that it will invest approx $510 million for this project, which involves the construction of a mega-container terminal at Tuna-Tekra, through a Public Private Partnership (PPP).
DP World said the project, which will be completed in 2027, will have an annual capacity of 2.19 million TEUs and will include a 1,100m berth capable of handling next-generation vessels carrying more than 18,000 TEUs.
The Container Terminal is expected to transform the economic landscape of Kutch, with the creation of several ancillary services like warehousing, etc., and also result in the creation of direct and indirect employment opportunities for hundreds of people.
The company said that the terminal will connect to the hinterland through the network of roads, highways, railways, and Dedicated Freight Corridors which would enable fulfilling the growing demand for logistics solutions from across Northern, Western, and Central India, connecting businesses in the regions to global markets. 

DP World currently operates five container terminals in India – two in Mumbai, one each in Mundra, Cochin, and Chennai – with a combined capacity of approximately 6 million TEUs.
The latest addition of Tuna Tekra will increase DP World's combined capacity to 8.19 million TEUs, the company said. 
Deendayal Port is one of the twelve Major Ports in India and is located on the West Coast of India, in the Gulf of Kutch in the State of Gujarat. Deendayal Port primarily services northern India, including the land locked Jammu and Kashmir, Uttar Pradesh, Madhya Pradesh and Rajasthan.
Sultan Ahmed bin Sulayem, Group Chairman and CEO of DP World, said, "We are honoured to partner with Deendayal Port Authority in developing this new mega-container terminal at Tuna-Tekra. It will enable DP World to deliver trade opportunities, by connecting Northern, Western and Central India with global markets, thereby driving value for all our stakeholders. India represents a significant landscape for opportunity. 
Also Read: