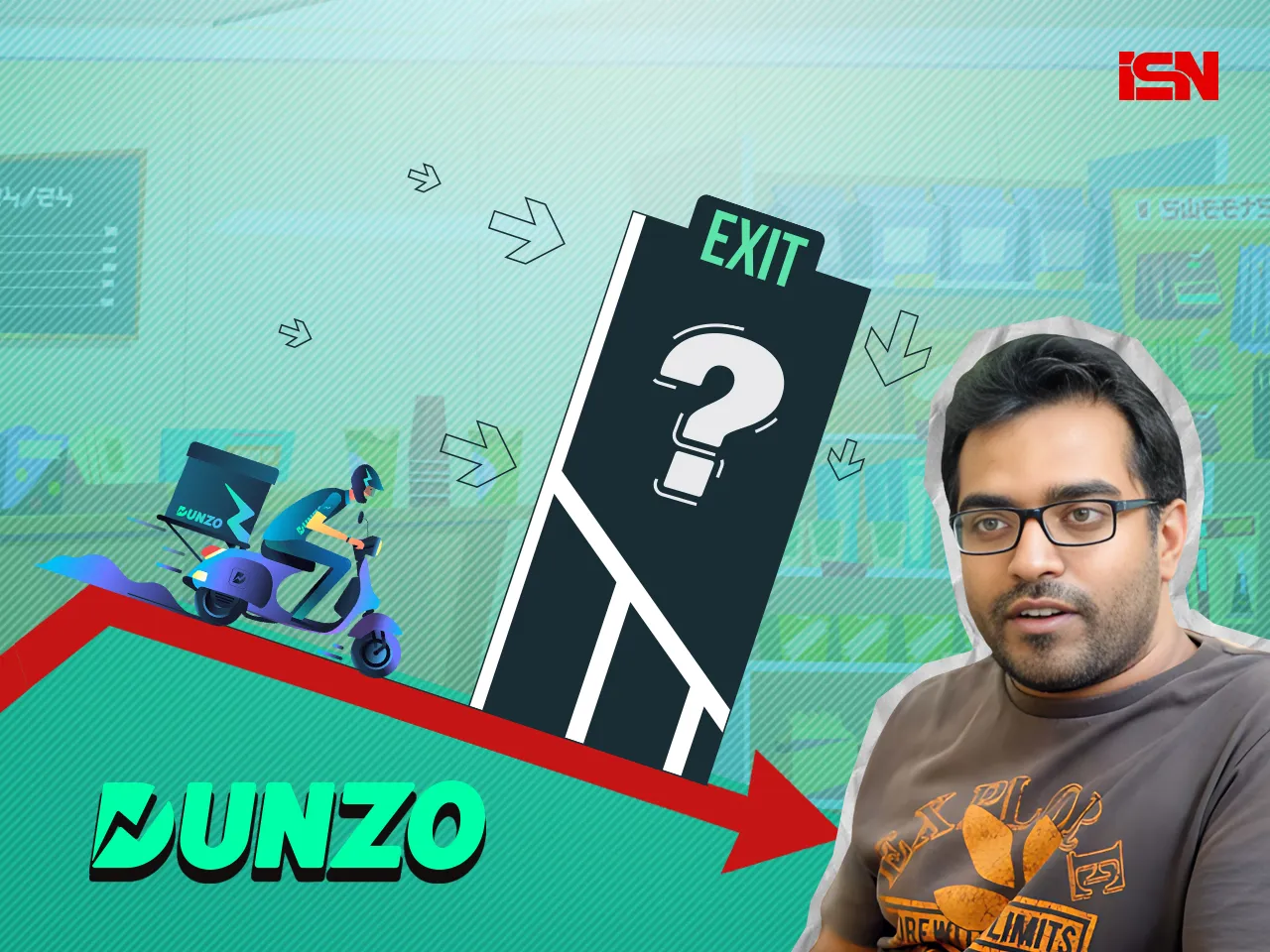 Bengaluru-based cash-strapped delivery startup Dunzo is set to witness another co-founder exit after Dalvir Suri. According to a Moneycontrol report, Mukund Jha is exiting as the startup is grappling with financial hurdles, including paying employees salaries and fundraising efforts.
The report follows the departure of Dalvir Suri
The report comes in the wake of Dalvir Suri's departure, who joined as a co-founder in the early days of Dunzo. According to a report by ET, Suri has been involved with Dunzo's business-to-business delivery arm, Dunzo Merchant Services (DMS), in recent weeks.
The business emerged as Dunzo's primary driver as the company scaled back consumer-facing operations across the seven geographies in which it previously operated.
Dunzo denies claims regarding Mukund Jha's exit
While the report was speculative in nature, the company denied the claims made by Moneycontrol and said Mukund remains an integral part of its leadership team.
Following the exit of Suri, the delivery startup said it would undergo an organisation-wide restructuring from this quarter.
"While we are restructuring the org with new leaders driving key mandates, Mukund will continue to be an important part of the strategic leadership team guiding and directing Dunzo's future roadmap," a Dunzo spokesperson said.
This isn't the only report on Jha's exit, The Morning Context reported that Jha had exited Dunzo's board on September 1. In August, Suri, Vaidhehi Ravindran from Lightrock and Reliance Retail's Rajendra Kamath and Ashwin Khasgiwala had all stepped down from the company's board, the report added.
Previously, reports suggested that Dunzo was in the process of raising $25-30 million in funding from investors, including Reliance Industries.
How much equity does Mukund Jha own in Dunzo?
Mukund Jha was a former Google software engineer who co-founded Dunzo in 2015 along with Kabeer Biswas, Ankur Agarwal, and Dalvir Suri. Reportedly, Both Jha and Suri along with their co-founder Ankur Aggarwal have no ownership in Dunzo.
The three of them only drew salaries and had ESOPs (employee stock ownership plans), like several other employees, which Dunzo has delayed several times in the past.
Also Read: