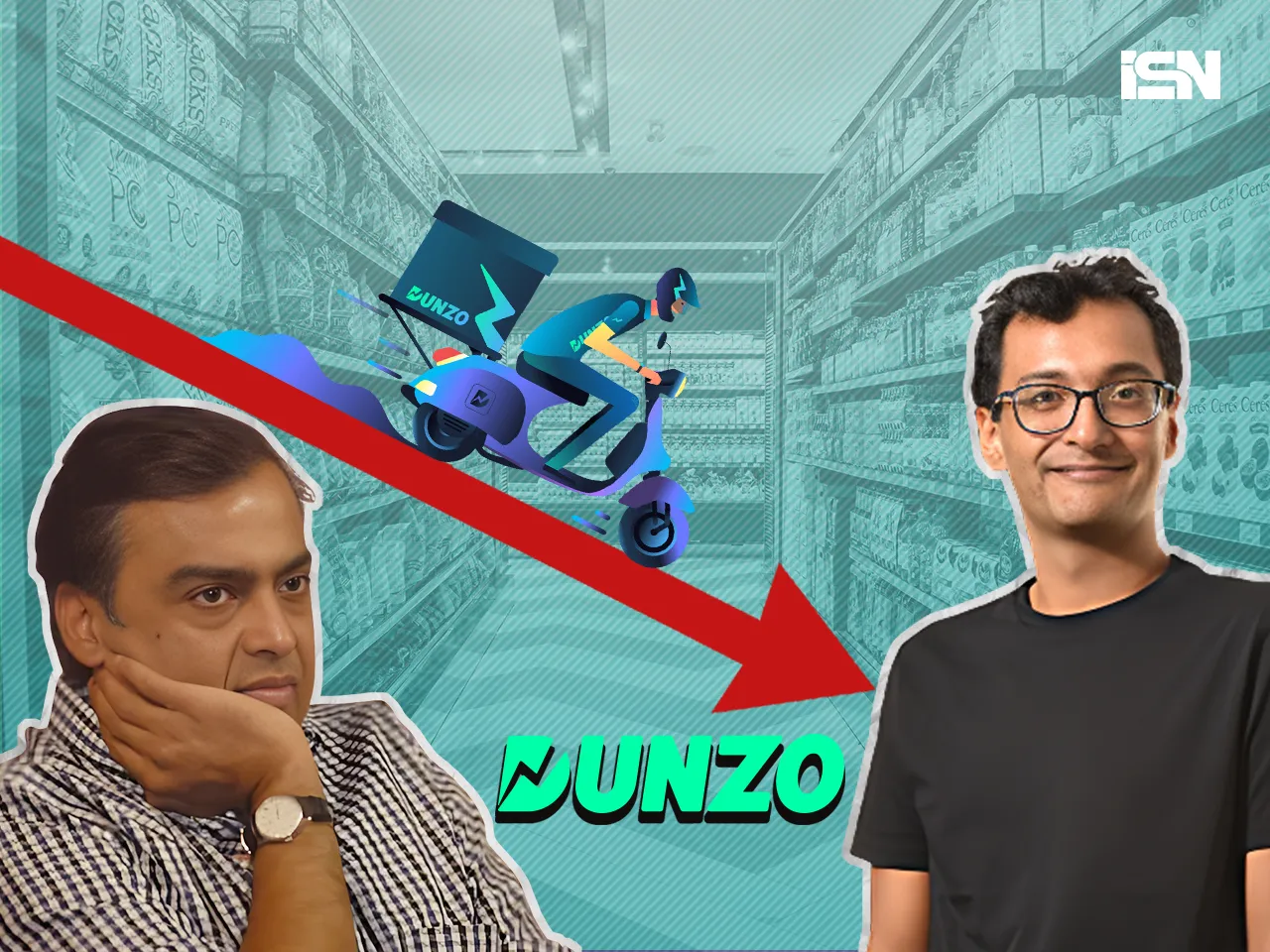 Reliance Industries-backed Dunzo, a quick commerce platform that has been grappling with financial challenges, has reported a substantial loss of Rs 1,800 crore for the fiscal year 2023. 
Notably, the figure starkly contrasts with the company's revenue from operations, which saw a significant increase, jumping 4.1 times to Rs 226 crore from Rs 54 crore in the previous fiscal year, Entrackr reported.
Executive exits and operational challenges
The report comes at a time when the startup has been navigating through turbulent times, marked by the exit of top-level executives, including co-founders and the finance head. Operational hurdles have also been evident with delays in salary payments and a series of mass layoffs.
Last month, Dalvir Suri announced its departure from Dunzo, following which the startup said it would undergo an organisation-wide restructuring from this quarter.
Despite these challenges, Dunzo managed to raise $240 million in a funding round led by Reliance at the end of FY22.
A look at Dunzo's expenses
Dunzo's revenue surge was overshadowed by a nearly fourfold increase in expenses, leading to the reported losses. The startup's cost centres, particularly runner contact fees, which form 18% of overall expenses, saw a 2.7 times increase. 
Employee benefit costs rose significantly, including Rs 74 crore in cash-settled ESOP costs. Massive advertising spending, which included the company's IPL marketing efforts, and investments in dark stores, contributed to the financial strain, with advertising costs alone climbing to Rs 310 crore in FY23.
Dunzo's fundraising efforts 
Amidst financial strain, Dunzo is actively seeking fresh funding, although this comes with the challenge of potentially reduced valuation, with reports suggesting a decrease from $800 million to $200 million.
Currently, Mukesh Ambani's Reliance holds a 25.8% stake, while Google has around 19%. In 2021, Dunzo raised $40 million in its Series E funding round led by tech giant Google, Lightbox, Evolvence, Hana Financial Investment, LGT Lightstone Aspada, and Alteria, among others.
Founded in 2015 by Kabeer Biswas, Ankur Agarwal, Dalvir Suri, and Mukund Jha, Bengaluru-based Dunzo provides a wide range of delivery services to its customers such as groceries, food, medicines, pet supplies, etc.